Best Paint for Metal – What Is the Best Type of Paint for Metal?
This post may contain affiliate links. We may earn a small commission from purchases made through them, at no additional cost to you.
If you are looking for the best paint for metal, then this article is for you. Not only will we look at the best paints available on the market, but we will also show you how to clean the metal surfaces, prime them, and sand them before applying the paint.
Types of Paint for Metal
There are many types of metal paints that come from the best manufacturers. Some of these manufacturers use specific ingredients in the process. Quality paints are of course the best, but you should also consider how much you are willing to pay. The amount you are willing to pay also determines the brand you will buy. If you opt for cheaper paint, then the quality of your work might be compromised.
But not to worry, there are also budget-friendly options available that come with the best quality too. This is because metal surfaces are quite hard to paint, so there are paints that have been specifically designed for metals. Or you can get a multi-purpose paint that works best on metals as well as other surfaces. The following are some of the paint types that you can use on metals.
Oil-Based Metal Paint
Oil-based paint is resistant to water, stains and marks and is highly durable. It is also suitable for covering flaws. It is advisable to use a primer before you paint on metal, as this will ensure an even finish. Oil-based paint is expensive and fades off easily as compared to other paints. This type of paint is quite difficult to clean as you will require mineral spirits to do so.
It has a terrible smell and is quite flammable. Metal fences, grills, and so on are suitable for oil-based metal paint. This paint is made from alkyds which contain pigments, resins, solvents, and plant-based oil. Thus, the terrible smell comes from the resin.
PROS
Colors are deeper and more vivid
Produces superb coverage
Ability to hide flaws effectively
Highly durable
CONS
Flammable
Takes quite long to dry
Emits odors and fumes
Fades quite quickly
Difficult to clean after painting
Expensive
Water-Based Metal Paints
Most people prefer water-based paints because of their fast drying time. They do not take ages to dry like other paints. These water-based paints consist of composites, acrylics, and so on. These paints are quite easy to clean and they do not give off unpleasant smells. They are not flammable either. You can easily clean water-based paints when you are done with your projects. Thus, waster-based metal paints are quite safe to use as compared to oil-based metal paints.
Never paint water-based paint without applying a primer first, as this might cause rust. Before you apply your water-based paint, apply an oil-based primer to the surface first. This is also because these paints are not durable as compared to oil-based metal paints. It is hard for latex to hold onto a metal surface; thus, a primer is quite important. Oil-based paints are best suited for indoors. They are cheaper as compared to other paint options. These paints are also quite resistant to fading.
PROS
Emits no odors
Suitable for indoor projects
Fast-drying
Quite affordable
Easy to use and clean
CONS
Not durable
Causes rust
Does not adhere to smooth surfaces without a primer
Metal Paint Finishes
Most artists swear by oil-based paints as being the best for metal surfaces. Besides choosing the right paint for your surface, you must decide on the type of finish you want for your surfaces too. You can make your choice from different brands and varieties that are available in stores. You must also determine the kind of activities that might affect the surface. For example, if the surface will be exposed to a lot of traffic, or if the surface will be exposed to a lot of rain or sunshine, and so on.
It is advisable to use a glossy finish on metal surfaces that will be exposed to rain and sun. You can also opt for a matte finish if the surface is not going to be washed often. Wondering which finish is the best for metal? A semi-gloss finish also works very well because it is flexible, and it works in a variety of conditions. The best paint for your metal will be oil-based paint. These oil-based paints produce a semi-gloss finish.
Paint on Metal Surfaces
Before you choose the correct paint, make sure you know the type of surface you will be working on. These can be galvanized steel, iron, steel, and so on. Choose a paint that fits your needs; metal paint that is put on an indoor chair is quite different from the one that is painted on the burglar door outside. When you know the surface type, then you will be able to choose between oil-based and water-based paints.
Best Paint for Metal
It is best to choose the best spray paint for your projects. This will ensure that you get the best expected results. This is because paints are quite different, as some have good colors, some are more durable, and others cover large surface areas. Check out some of the best paints below.
Best Overall: KRYLON Color Master Paint
This is a top-rated product, considered to be one of the best metal paints due to its highly favorable finish. The paint can be applied on a variety of surfaces ranging from wood and metal to plastic. It is available in different colors, making it easier to choose your preference.
For use on plastic, metal, wood and more both indoors and outdoors

Durable Covermax technology for premium coverage and brilliant color

This product will dry quickly within 10 minutes or less
View on Amazon
PROS
Comes in many vivid colors
UV-resistant
Can be used on many surfaces
Produces a durable coat
Dries in 10 mins or less
CONS
Set does not come with other accessories
Best Top Quality Metal Paint: RUST-OLEUM Stops Rust Metallic Spray Paint
This product is quite superb when it comes to weather and corrosion, as it is rust-resistant and resistant to fading. It is also suitable for surfaces like wood, concrete, or any other surfaces that require a durable finish to withstand negative elements. It is oil-based, and it comes with a lot of metallic flakes, which means that this paint can give you an incredible shimmering finish. It usually comes in a pack of six, where a single can of paint can cover up to 15 square feet.
Weather- and rust-resistant coating protects all surfaces

Oil-based formula provides a rust-resistant protective coating

Coating offers great resistance to abrasion, fading, and chipping
View on Amazon
PROS
Excellent coverage
Rustproof
UV-resistant
Can be used on hard-to-reach areas
Comes with a finger pad for comfort
Best Value for Money: RUST-OLEUM Painter's Touch Primer
This paint comes in a two-in-one combo of both a primer and paint in one can. It is affordable and offers superb coverage. The paint is quite durable, and it can effectively seal metal surfaces. It also comes in various colors, all of which are vivid and incredible. You can also use this paint on metal, plastic, masonry, and so on.
This paint is oil-based and rust-resistant. Thus, it can withstand any form of chipping or abrasions. You can use it to cover large surface areas of about 12 square feet with one can. It also dries within just 20 minutes. It has a smooth finish and can give your surface a brand-new look through the long run.
Ideal for use on most interior and exterior surfaces, including metal

Durable formula provides lasting protection and goes on smoothly

Oil-based formula is low odor, quick-drying, and resists chips
View on Amazon
PROS
Comes in incredible, vivid colors
Has a comfortable spray tip
UV- and abrasion-resistant
Two-in-one primer and paint
Offers long-lasting protection
Quite durable
CONS
Might not be permanent on plastics
How to Select the Finest Metal Paint
Several metal paints have been specifically produced to suit paint surfaces. These can be suited for several applications, giving incredible results. Before you buy the best spray paint for your metal, however, you should consider a few factors first.
The best paint for metal is one that offers a hard and tough finish. It should be oil-based and in most cases, enamel does the trick. If this is not what you want for your surfaces, then you can consider other options.
So, it will be best to search for metal paints that have special features. For example, you can get rust-resistant metal paint or one that offers a metallic finish. Thus, you should aim to get a paint with certain features that will be best suited for your specific project.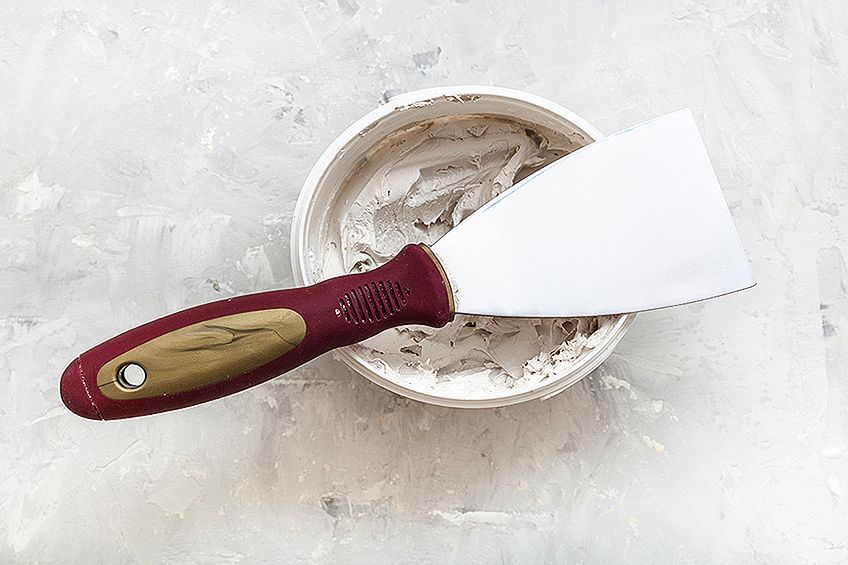 Metal paints also come in different containers. Some of them come in spray cans, where you must use a spray to apply the paint. Some water- and oil-based paints come in cans, with which you must use a roller or brush when applying them.
Brushes and rollers come in handy when you want to cover large surface areas. But the most popular method of application when it comes to metals is spray painting. This method is effective when applying paint on difficult areas and irregular shapes. For example, spray paint is suitable for metal chairs, and so on.
Moreover, spray painting covers large surface areas in less time as compared to using a brush or roller. The other advantage is that there will not be any problems with brush strokes on the surface. Also, some paints come with a primer and paint in one can or bottle. Always check the application directions before you buy your paint and choose the one that is best suited for you.
Durability
The metal paint that you buy should be resistant to high temperatures and should be a good heat conductor. Therefore, go for a metal paint that can handle high temperatures. A paint that does not handle high temperatures will not be able to last long.
You should also consider the extreme conditions that the paint might be exposed to. For example, a grill or metal radiator can pose those extreme conditions for metals. These types of surfaces need a paint that is heat resistant, and other surfaces that are exposed to moisture need a metal paint that can withstand rust. This will enhance the durability of the metal surface.
The Thickness of the Metal Paint
Spraying metal paint only takes a few coats, and you will be done with the application in no time. Moreover, metal spray paints have a good thickness. You should avoid paints that are a too thin because they might compromise the quality of your paint.
Design of the Metal Spray Can
Certain designs of the spray can help, although this is not an essential feature to look out for. You may need something a little bit lighter with no strain on your hands. A pistol grip design is usually suitable if you are using a paint sprayer.
This pistol grip makes you feel more relaxed during the painting process. Products with wider finger tabs can also be helpful. Usually, the finger tabs are located on the spray tips. They make it easier to handle the machine without much hassle on your part.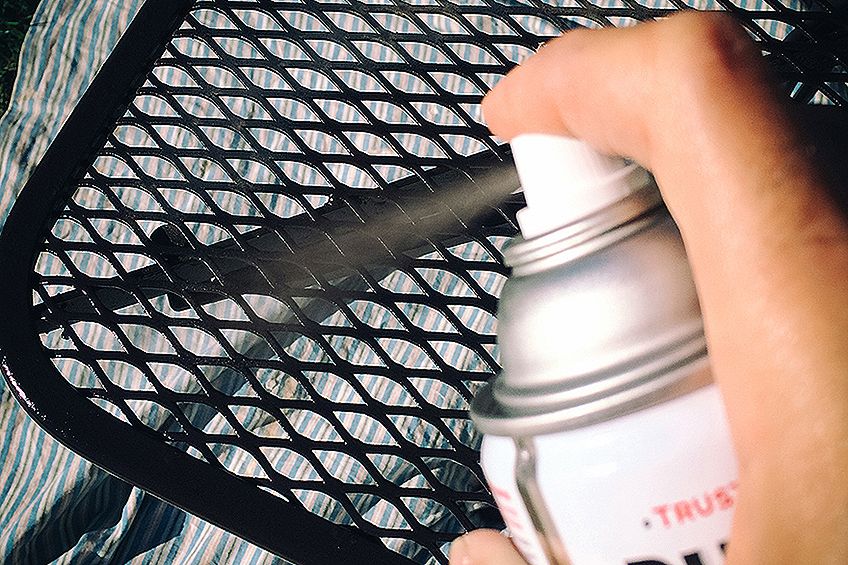 Drying Time
It is better to get paints with a shorter drying time, as these drying times vary from paint to paint. If the paint dries faster, it means that you will spend less time working on one project, thus minimizing your waiting period. Fast-drying paints make your painting job easier and more enjoyable, since you will not have to wait for the paint to dry.
Tutorial Guide on How to Paint on Metal
It is important to prepare your surface for the painting process. There are some simple tips you must follow to get the best results. There are a few requirements you must consider when choosing the right paint for your surface:
Metal Surface: Well-known metal surfaces include ferrous metals, aluminium, and so on. Choose a paint that is rust-free and will adhere properly to any of these metal surfaces.
Work Area: The temperature and humidity in your work area affect your paint selection. This also applies to whether you will be painting indoors or outdoors.
Preparation of the surface: Preparation is important because it affects the results of your work. If you do not prepare your surface very well, this might impact the quality of your work.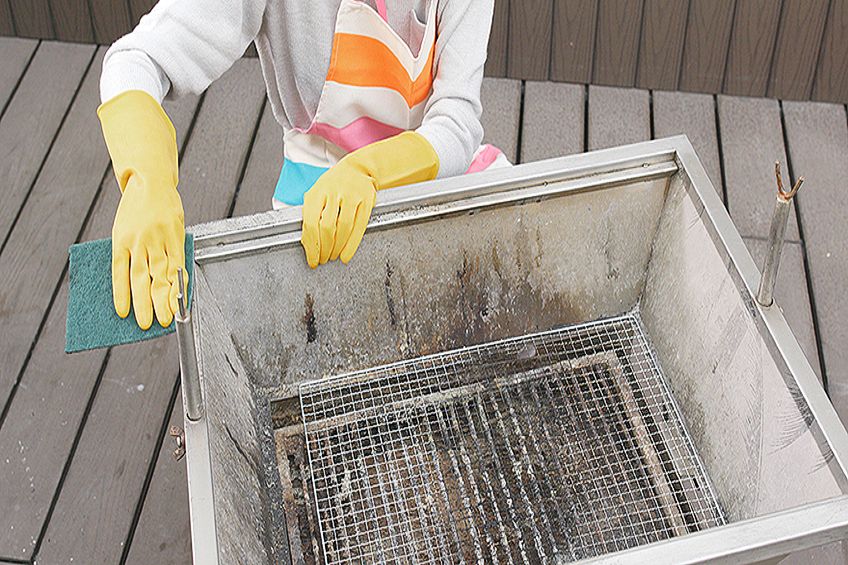 Preparing the Surface
Examine your tools and workspace before you begin doing your work. Make sure your tools and equipment are clean and within reach. Check the surface for any impurities like dirt, dust, and so on. Always practice safety precautions by working in a well-ventilated area and putting on protective clothing.
If you notice grease on your surface area, use a cloth with mineral spirits to wipe the surface. If you are working on a painted surface, start preparing the surface by removing dust and dirt impurities with a clean cloth. You should sand your surface to remove any leftover glossiness or paint. Wipe the surface again with a mineral spirit cloth.
Use a detergent to get rid of stubborn stains from your surface. Loose paints can be removed by using sandpaper or a scraper. Heavy tools like a power tool might not work properly, however, as these may end up damaging the surface. They also tend to affect the adhesion properties of the paint, thus impacting the quality of your work. You can also use your sandpaper or even a brush to get rid of rust. After removing the rust, apply a suitable primer that is rust-resistant.
Priming Your Metal Surface
This is an important process that you cannot afford to miss out on, especially if your surface is going to be exposed to moisture. Always choose a primer that is suitable for your method of application, as well as for the surface.
It is not advisable to use water-based primers because the moisture will get through the surface. A rust-resistant primer is suitable for surfaces that prevent paint from sticking. Iron oxide primers are suitable for both indoors and outdoors.
Sanding can also be useful in ensuring that you get rid of all holes from the metal surface. You can use mineral spirits to clean the surface when you are done with sanding. You can also use a degreaser. If there are any small holes, fill them up with epoxy. Use an epoxy filler for larger holes, then cover them with fiberglass mesh. Get a fiberglass mesh that is greater than the size of the hole.
Applying your Metal Paint
The amount of paint you apply depends on where you want to apply it or what you are working on. You can use a spray, roller, or brush for the paint application process. Your paint must be dry before you move on to the next layer.
When you are done with all coats, leave the project to dry overnight. The process of painting on metal can be quite tiresome and stressful, so make sure you get everything right from the beginning. Ensure that you have done effective preparations before getting started on the paint application process.
Metal is a good material that must be kept in good condition so that it can last longer. Hopefully, this article has enlightened you on the best-rated metal paints that are sold on the market. Go for the right brand that will suit your project and follow the tutorial guidelines. Always prepare your metal surface first before you start applying your paint. Enjoy your painting!
Frequently Asked Questions
Is a Primer Necessary When Painting on Metal?
A primer enhances the adhesion properties of the paint; thus, you will get the best results for your painting job. However, you can also apply the paint directly without a primer. This is possible if you are using products that come with both a paint and a primer in one can of paint.
Can You Paint a Metal Surface Without Sanding?
You should do the process of sanding if there are any residues or bits of rust left after cleaning the surface. Sanding will leave an even and durable surface that you can paint with much ease.
Is There an Effective Paint to Use on Metal?
Oil-based paints are preferred by most people because of their durability and they are suitable for metal surfaces. They are also suitable for surfaces that are to be exposed to moisture. However, they take a long time to dry and emit an odor. Water-based paints are also a good option, but they are not as durable and require proper preparation before application.
Is There a Specific Number of Coats Needed for Metal Paints?
Always read the manufacturer's guidelines to understand the type of paint you are dealing with. The number of coats that were suitable for your previous paint may not be the same for your new paint. However, two to three coats of primer should be more than enough.
Can You Use Metal Paint Over Rust?
Yes, you can, but you must clean all the loose paint and rust before painting. Before you start thinking of painting, make sure that the surface is properly prepared, apply a rust-protector, and then begin your painting process.
Larissa Meyer is a 32-year-old mother and creative spirit since childhood. Her passion for painting and drawing has led her to train as an illustrator and pursue a career as a freelance graphic designer. Larissa is a talented artist who is able to master a wide range of styles and techniques to bring her artistic vision to life.