Can You Use Oil Paint on Wood? – How to Use Oil-Based Paint on Wood
This post may contain affiliate links. We may earn a small commission from purchases made through them, at no additional cost to you.
Oil paints are amazingly popular. They are loved for the luxuriousness that they give off in aesthetics. There are many different types of surfaces that you can paint oil paints on, and oil canvas paint is able to be used on each of these. Today's topic is: Can you use oil paint on wood? You will find out within this tutorial! We will talk about painting on wood panels, as well as painting on wooden hardwood boards, and whether or not you can use oil canvas paint for the painting on each type of wood.
Can You Apply Oil Paints on Wood?
Birch and maple trees generally provide the better type of wood to use for painting, because of how their fibers are compacted. Of course, you do have the option to paint all on any type of wood, but the aforementioned are the more popular options.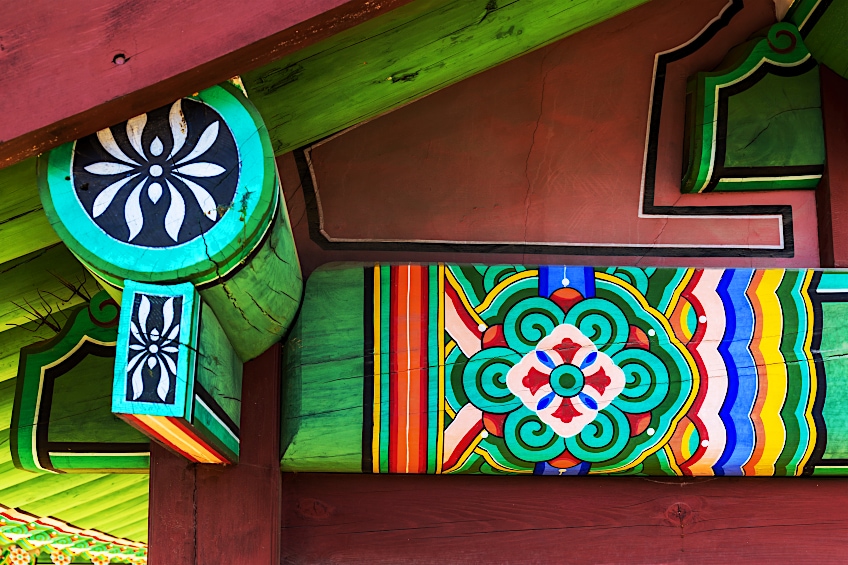 Hardwoods
Hardwood is ideal for oil painting, and the most popular versions of hardwood are maple trees and birch trees. They each create a type of wood that is easy to work with, and they absorb paint easily. This means that you will need to use a primer so that the paint adheres nicely onto the surface instead of seeping through. You will appreciate the smooth surface that hardwood provides, and how easy it is to paint on. Here are two examples of hardwoods, maple and birch-wood, and how they are mainly used:
In the canvas-making trade, birch-wood is often used because of its relatively porous nature, which makes it a suitable option for frame making. Prior to painting on the wood, birch-wood needs to be primed to prevent corrosion.
In the field of oil painting, maple wood is regarded as an excellent firm and strong wood and is thought to be the most suitable surface for your paintings in oil
Clayboard
If you have not heard of Clayboard before, you are definitely not alone on this one. This is absolutely the least spoken about type of wood, but that does not mean that it is the least useful. There is a coating on the surface of Clayboard that is very absorbent, and this is why some artists like to paint with oil paints on this type of wood, as it will help to speed up the drying process of your oil paints. To prepare a Clayboard surface for painting you need only apply a primer in the form of gesso.
Wood Surface Preparation: The Oiling Out Process
Stop right there! Before you touch the surface of the board with any paint whatsoever, you will need to prepare the surface first! This means that the entirety of the surface must be treated with an oil of some sort. Linseed oil is always a great option to use and comes highly recommended. You could also use a specially designed treatment for wood that is compatible with oil paint.
Gessoboard
Gessoboard is another popular type of wooden board that is suitable for oil painting. When it comes to applying oil paints on wood, this is the optimal choice because it has been created for the purpose of applying oil paint. No primer is needed for this wood, as the name suggests, there are already factors that help the paint to stick properly to the surface. Thin paints work best with Gessoboard, so you must use some thinners to make your oil paint a thinner consistency.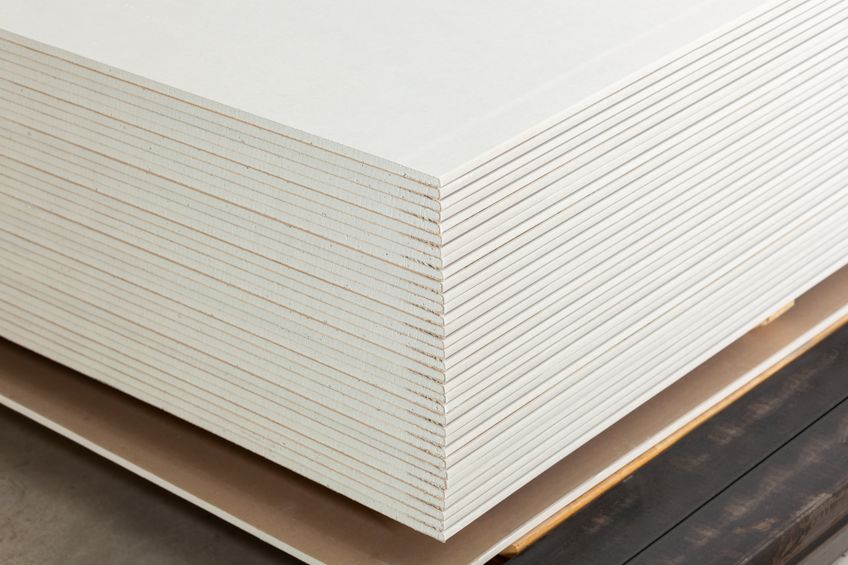 Plywood
Plywood is an engineered wood that is made up of bits of the actual wood from the tree that are compacted together with glue. This forms an affordable board that is highly efficient for painting on. Oil-based paint for wood is quite picky on the type of wood that it will work with, and for that reason, many artists are opting for the cheaper plywood options because it is a sure option that you can rely on.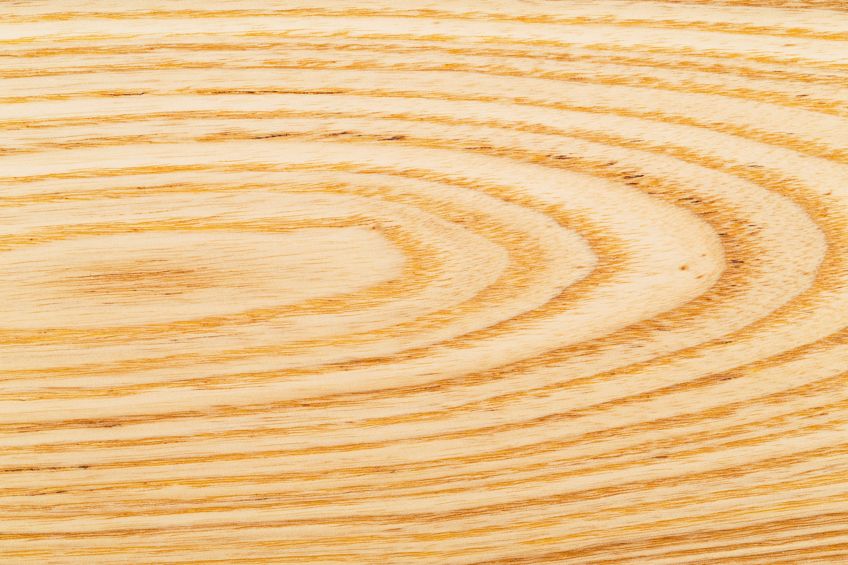 Typically, birch-wood plywood is the most suited option because it has the right number of pores on the surface. The only type of plywood one should avoid would be plywood made of oak wood.
Softwoods
There are a number of softwoods, like pine, that are not the greatest surfaces for painting with oil paints as there is too much resin within the fibers. As a result, the paint will crack after it has dried. When you are painting a softwood board with oil paint, the first step should be applying a really good primer.
Paint for Wood Variations
First, find out what the type of wood is and then you will have an idea of what paint to use. This is because the types of paint will react differently to the different types of wooden surfaces. We want to help you to select the best paint for your project, so let us assist you in making your choice.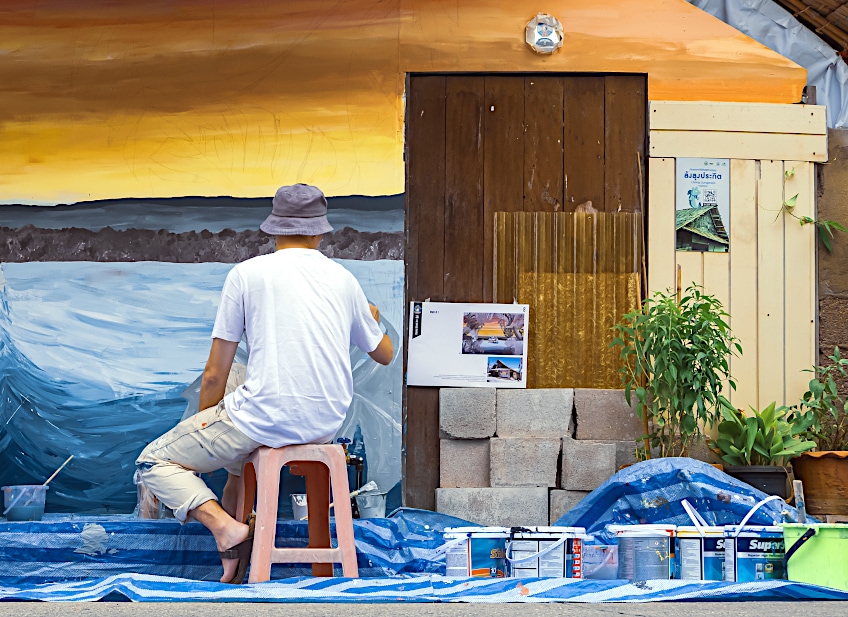 Oil-Based Paint for Wood
For a strong, durable, and long-lasting coat of paint, oil-based paints will be your best option for painting on wood's surface. This is especially so if you are painting on birch-wood, be it hardwood or plywood. Oil paint has quite a thick consistency, and it might take a while to dry in comparison to other wood types, but they do give off a luxurious and professional feel.
Bear in mind that you will need a room with ample airflow to work in because of the fumes that the volatile organic compounds release. The smell is toxic, not to mention dizzying.
Latex Paint for Wood
The advantages of latex paints are that they are easier to work with and quicker than oil-based paints, but the downsides are that they are not as durable or long-lasting. Another thing to keep in mind is that the brushstrokes you create when painting are more likely to be visible (although you could mix in some Floetrol, which is an additive that is perfect for latex paint).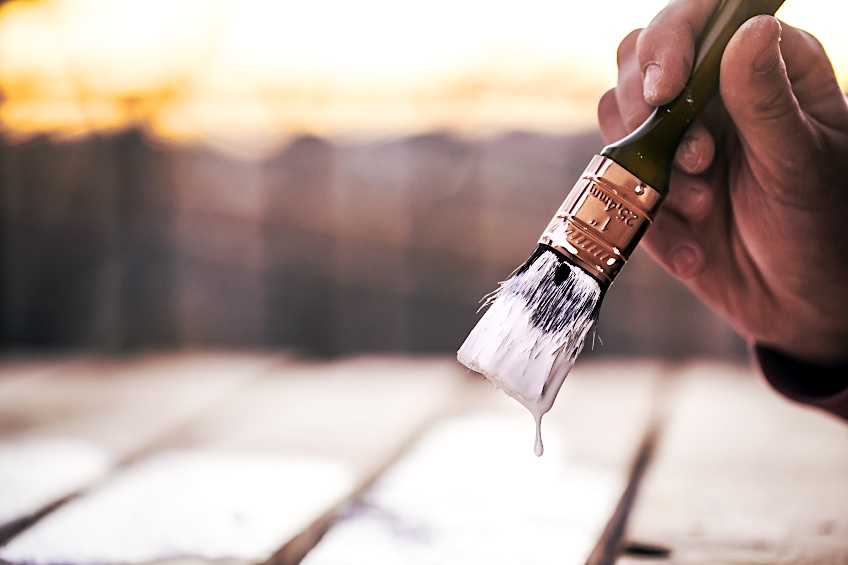 If you are deciding on what kind of finish to go with your latex paint, the semi-gloss and gloss finishes are not in need of a topcoat or a finish coat to be applied, but you can always go ahead if you want to achieve the best results with your painting.
Water-Based Paint for Wood
Most painters will confirm that water-based paints are by far the easiest to work with. When you are painting on a wood panel, you will need to apply a primer as a base coat so that the paint will adhere properly to the wood's surface. You will need to paint on items that are based indoors because water-based paints will be ruined when exposed to outside elements like too much intense sunlight, rain, humidity, hot temperatures, and more.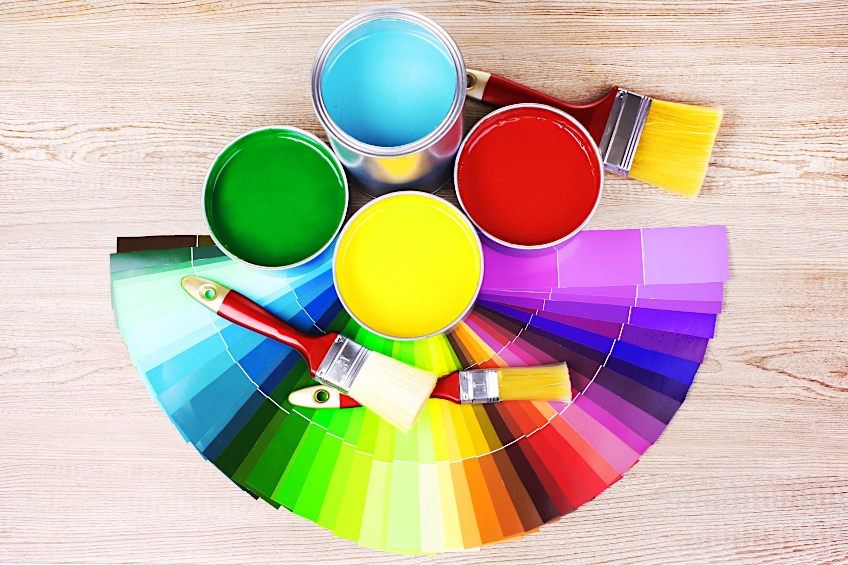 Acrylic Craft Paint for Wood
Acrylic craft paint can be used for painting on wood, but ideally for smaller projects. You can safely use these paints in your home with your family as they are very fast drying and do not have an odor. There are a variety of different acrylic craft paint colors, shines, and textures that all provide a different artistic aesthetic. Children will appreciate the ease of use with acrylic paints, and they will be able to expand their artistic talents.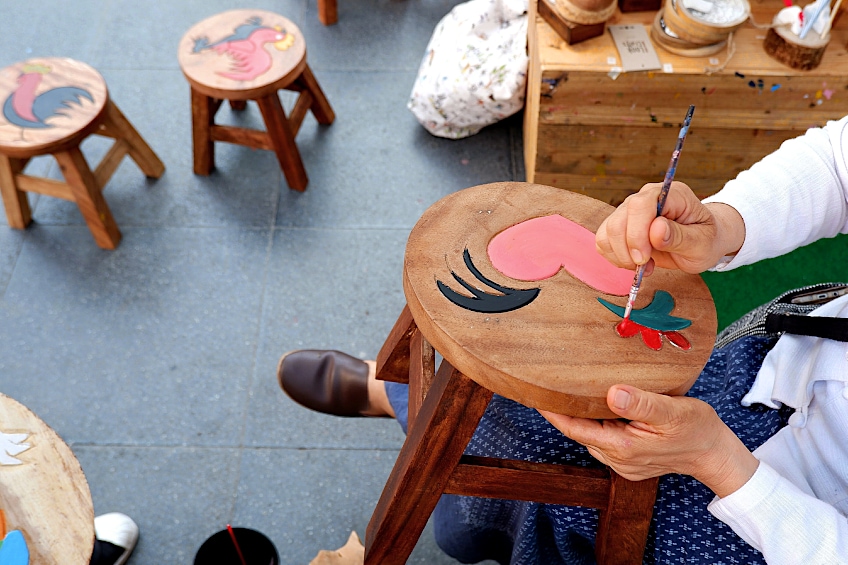 You can obtain acrylic craft paints at a fairly low price, and they can be purchased in a wide variety of sizes and quantities, depending on the project you are working on.
Oil Canvas Paint
Oil canvas paint will come in sets of various colors. The tubes are generally about 37 ml, and are particularly expensive when compared with the other paints we have mentioned here. There are, of course, cheaper brands that will be just as effective, but their pigment quality might not be as vibrant. Once you have developed your skills with working with oil paints, there are some brands that are more expensive that have a higher pigment count.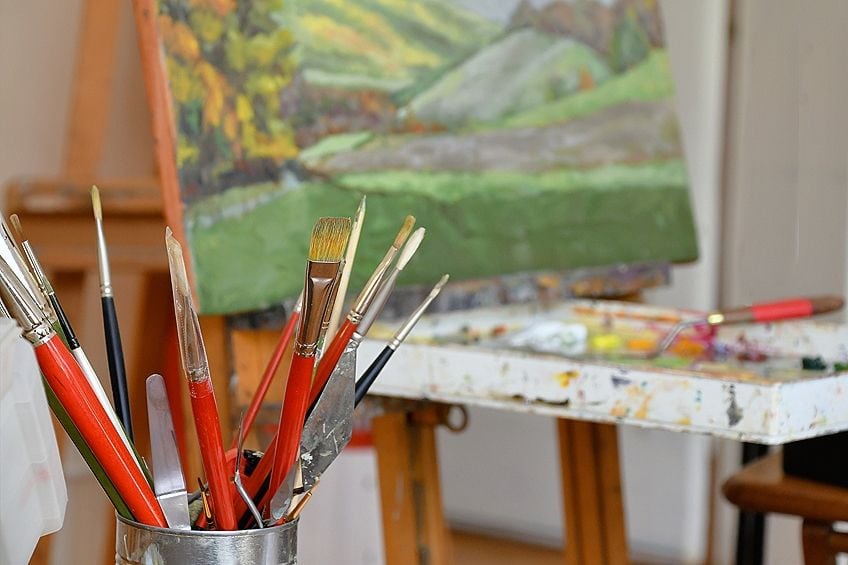 Preparing the Wood Surface for Oil Painting
Every painting job requires some preparation. There is no way to avoid this step without potentially ruining the whole job. Even if you are using a paint that is the most suited for painting on wood, you will need to sand down the surface first and then add a primer. Sometimes even the primer needs to be sanded as well. The wood will not absorb the paint as quickly, and the paint will last longer so that you will not have to repeat the process.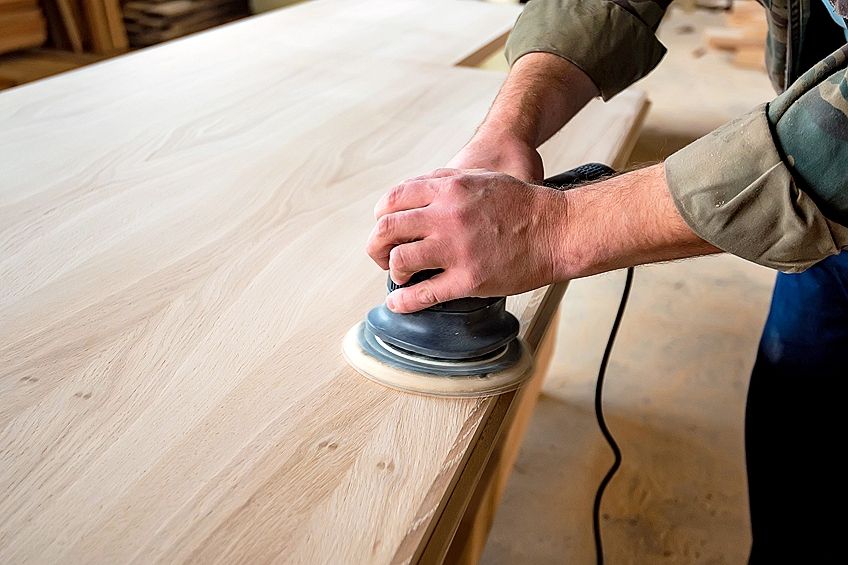 Adding a Primer and Sealer
Does the wood surface need to be primed or sealed? If you seal the wood surface, you will be able to reduce the likelihood of your wood becoming warped or rotted. A good primer provides a solid base for the paint layers that you will be applying, as well as facilitating the paint's adhesion to the wood surface. We recommend that if you want to protect and preserve your wood, as well as leave it with a beautiful finish, you should do both. Sealing the wood will keep any liquids from threatening to ruin the flush appeal that you have created.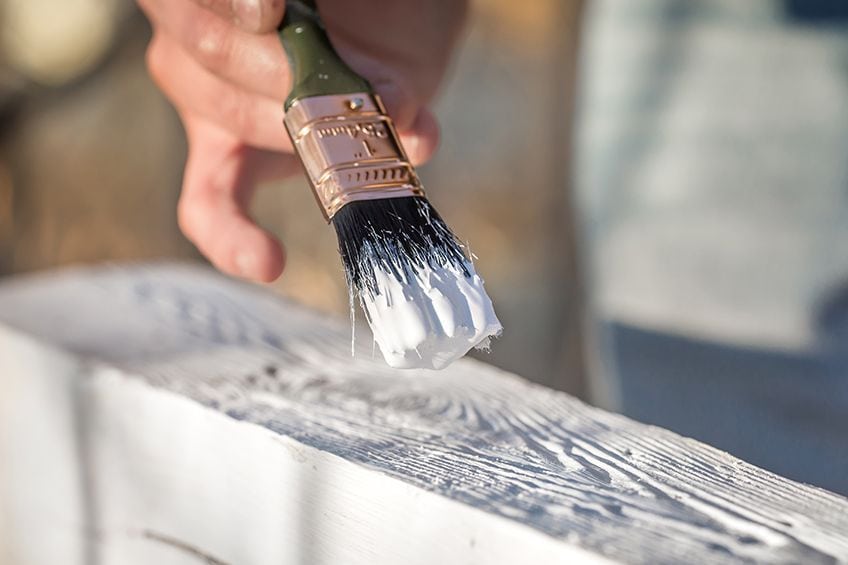 Types of Wood Sealers
Linseed oil or Tung oil are great options to use for sealing the surface of your wood. They are oil-based, so they tend to get absorbed by the wood, and this highlights the natural colors of the wood's fibers while also providing a liquid-tight seal. Water will be no threat to your wood's surface after you have completed this step. If you use a varnish or a lacquer, those will not be absorbed by the wood, but they will rather stick to the surface of the wood beautifully.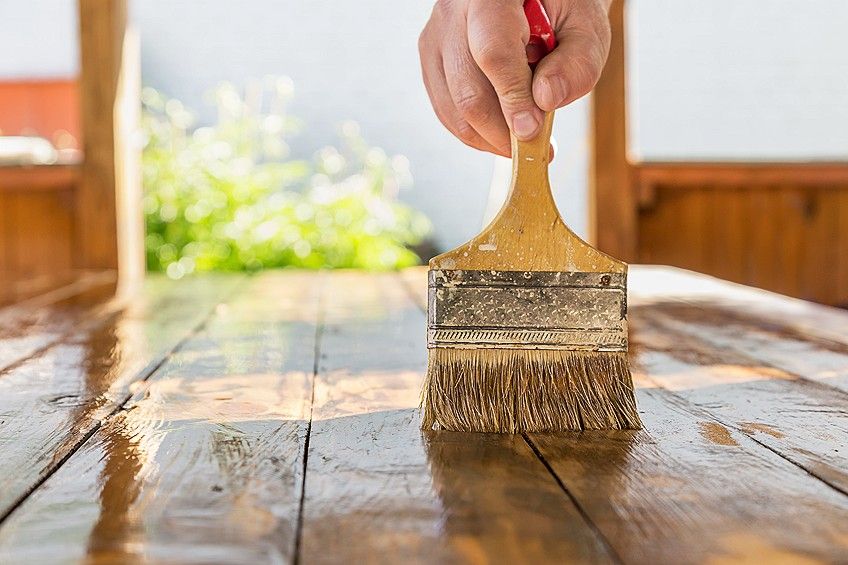 Water-Based Wood Sealers
If you are painting with water-based paints, the best sealer would be a water-based option. These will dry very fast, so you will need to work fairly quickly. Another downside is that their viscosity is higher so you will need to paint at least three coats which can be time-consuming, not to mention costly.
Oil-Based Wood Sealers
Oil-based sealants for wood are known to be high in volatile organic compounds. These are toxic substances that emit strong odors that are not exactly the most ideal thing to be breathing in so your workspace should have a lot of airflow and you should be earring a respiratory mask. Oil sealers are a lot thicker than the water-based version, so you will only need one coat, and possibly two but only in some cases.

Types of Wood Primers
By now, you should be aware of how wood primers are super beneficial to your paint job. No matter if you are artistically painting or if you are painting a wall in your cabin, the primer will help the paint adhere to the surface so that it does not peel off later. Let us see what the best type of primer is for painting on wood.
Oil-Based Wood Primers
It is important to note that the oil-based primers are suitable with both latex and oil paints, which makes them versatile to amazing lengths, and they can be applied to a wide variety of surfaces. Oil-based primers are the perfect solution for painting, lifting, or priming wood surfaces, whether they are painted or bare. They can also be used on metal, wood, interior, and exterior surfaces.
If the surface of your wood was stained by something, then the primer will help to keep that stain from shining through your beautiful paint job. This is particularly helpful with oil stains, nicotine stains, permanent marker stains, food stains, and more.
Latex-Based Wood Primers
There are many advantages to using a latex primer on wood surfaces. First of all, they will dry extremely fast and their flexibility is higher than oil-based primers. Thus, they are less likely to peel off the surface of the painted surface or crack. Softwood, galvanized metals, concrete, and bricks are some of the most recommended surface materials for this type of primer to be applied.
In our opinion, oil-based primers are better at covering stains, but a latex one will do a good enough job at covering lipstick marks or crayon scribbles. These products are water-based and are easy to clean with just a little water, as well as emitting no odors or fumes that are toxic or harmful.
Shellac Wood Primers
This is one of the oldest primers for wood that artists and woodworkers have been using. Having been discovered about a century ago, shellac wood primer is a durable option that provides the perfect foundation to your paint job. You can use shellac as a primer for many different types of surface materials with just as much success as if you were to paint it on wood. You will appreciate how fast drying and easy to apply shellac is, and this is what makes it a very popular choice of primer.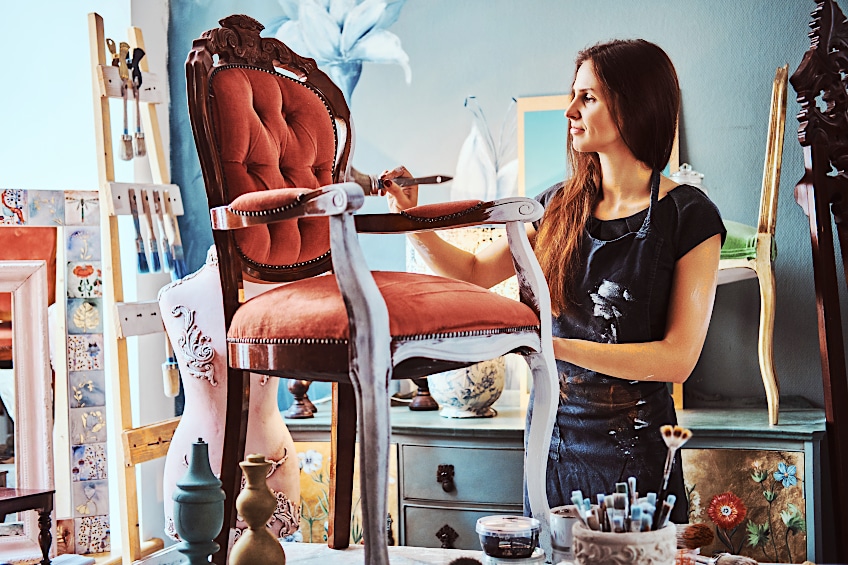 For your benefit, we have made a table that summarizes all the various options that you can choose when you are sealing or priming your wood's surface.
| | |
| --- | --- |
| Wood Sealers | Wood Primers |
| Water-Based | Oil-based |
| Oil-Based | Latex-based |
| Turpentine | Shellac |
| Tung Oil | Gesso |
| Linseed Oil | High-hide stain-blocking latex primer |
| Varnish | Cover stain interior/exterior oil primer |
Priming Wood for Oil Painting
Once again we have a beneficial summary of our best suggestions for applying a primer to the surface of your wood. Read these carefully so that you have a smoother application process.
Make sure the wood surface is sufficiently cleaned
Using a damp cloth is helpful as opposed to soaking the wood
Once the sealer is applied, allow it to dry completely
Be sure to seal the wood on both sides
Use some sandpaper to smooth the surface of the wood
Wait a few days after applying the primer before applying oil paint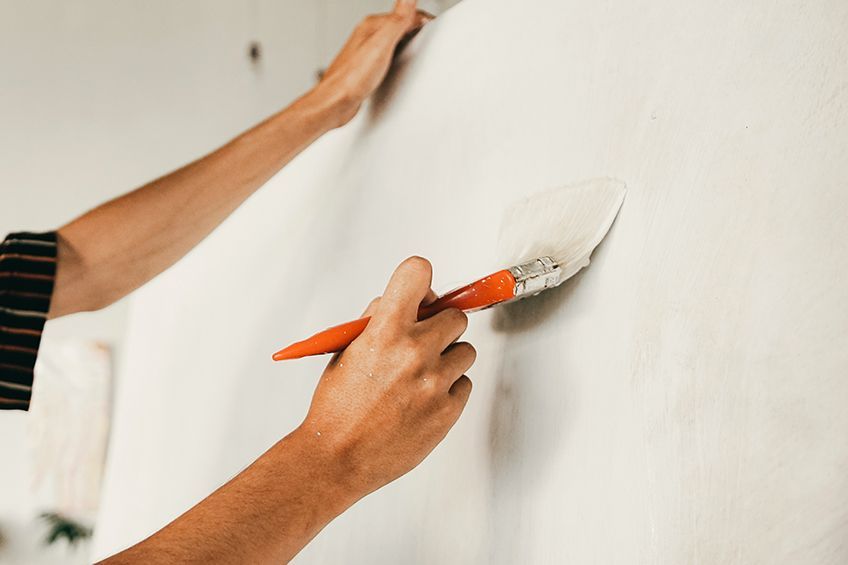 How to Apply Oil Paints on Wood
Can you use oil paint on wood? In short, yes. Painting of wood panels, boards, planks, you name it – it is totally possible and entirely rewarding. Of course, there are a few things to keep in mind when embarking on this activity, and in this next section, we will explain exactly how to do it. Each step in the process of using oil-based paint for wood will be explained, so keep reading!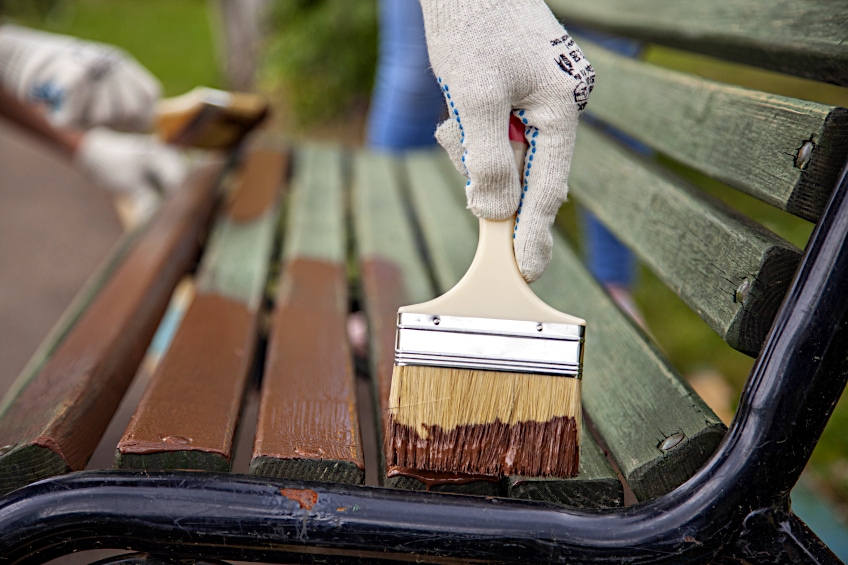 Preparation
The next step of preparing the wood's surface is to apply a suitable primer. Bear in mind the type of paint you are going to be painting with before you start with any old primer you find lying around. If you are painting with a light-colored paint, make sure the primer is also light, but if the paint is dark, then you should paint with a darker primer.
Paintbrushes and Final Touches
A glossy finish does not simply become glossy by itself, one has to take extra care that they are using the right type of paint, but most importantly, the right type of paintbrush. The better the quality of your paintbrush, the less visible the brush strokes will be. We recommend using a synthetic brush for acrylic paint, but oil paints are far better suited for a natural bristle brush. You should make sure that you have applied a primer because that will also help the stroke of your paintbrush run smoother over the wood's surface.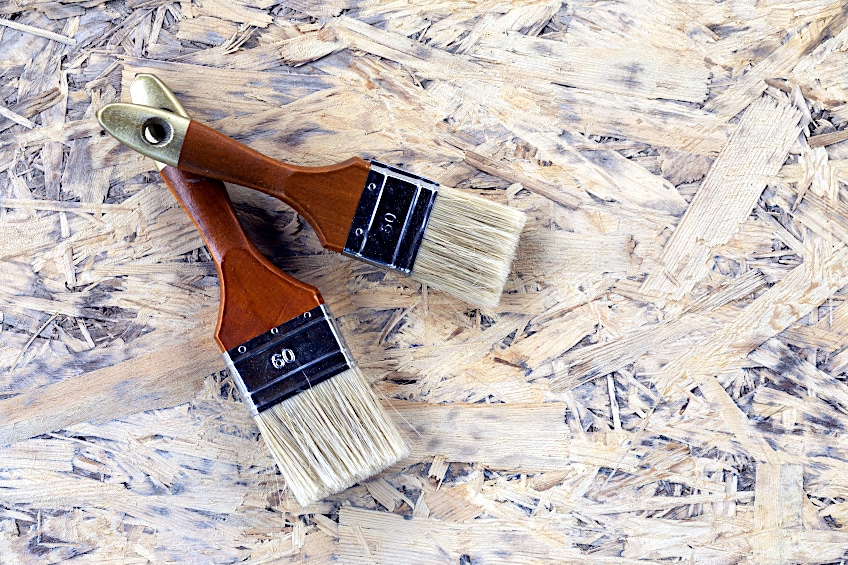 A top coat will be the final touch. This will seal the entire board off from any liquid spills, as well as heat damage and UV damage.
Final Suggestions for Painting Oil-based Paints on Wood Surfaces
The process by which you paint is not something to be taken lightly. We highly recommend you follow through with each step within the process because they each ensure the longevity of the paint job. Would it not be the most annoying thing to realize that cutting those corners whilst painting is what caused the paint to start peeling not long after you finished? Would it not be so much more rewarding if you could boast about how long your paint job has lasted? Here we have some final suggestions that will reiterate the importance of each step.
Primers
Wooden surfaces are much more porous than painting on a canvas. If you avoid painting a primer as a base coat then the paint will simply seep right into the surface of the wood instead of sealing it off. This is not ideal, because when the wood goes through a bit of damage or any exposure to liquid, or even humidity, then the paint will start to warp the wood, and the smooth and flush surface will be no more as it once was.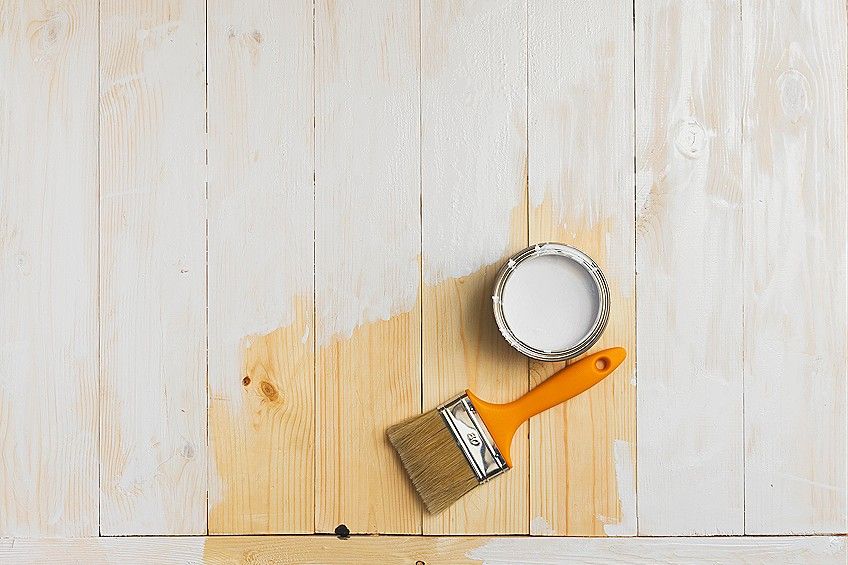 Rollers or Brushes?
The question of whether or not to use a paint roller or a paintbrush is on the minds of all beginners. The idea is that if the surface is small enough and slightly detailed, then a brush will be better suited. Needless to say, the size here will also determine the size of the brush that you must use. If the surface is much larger, then you should use a roller. This will help speed up the painting process and you will be able to cover a larger area in less time, not to mention the smooth effect the roller gives off is quite professional.
Paint Additives
Ideally you want to avoid the tackiness of paint. This can happen if you wait too long in between applications and the paint starts to dry off before you have finished. This is where that feeling that the paintbrush is sticking to the surface as you brush the paint on – almost as if it is dragging across the surface. This can also happen if you start with your next coat before the first coat has time to dry properly. Make sure you are working fast enough whilst maintaining control, as well as that you read the instructions for the length of drying time. You can also avoid the stickiness that the paint makes by adding in an additive like Penetrol or Floetrol.
So, can you use oil paint on wood? Artists have been painting on canvases for so long, and they are truly amazing, and have served their purpose without fail. But, like their historical predecessors, some contemporary artists have started branching out into painting on wooden boards. Wood is a perfect candidate as a surface for painting on, and if you are working with oil paints, you will love the firmness of the wood's surface – no matter the type of wood. All you need to do in preparation is make sure you have applied a primer. We hope that you found this tutorial helpful and that you are confident that you can indeed paint oil paints on wood.
Frequently Asked Questions
Can You Use Oil Paint on Wood?
If you are painting with oil paints, the best surface, and most popular one at that, is a canvas. Wood is also suitable, even if it is not as popular, because it requires a lot of preparation, and will always have a slight grain.
Why Is Oil-Based Paint Sometimes Sticky?
Thin layers are your best method for applying paints like oil-paints. If your paint is taking too long to dry, it might be too thick. This is also what makes the paint feel sticky to the touch. Use paint thinners to make the paint runnier.
How Long Do Oil Paints Take to Dry Properly on Wood Surfaces?
Oil paint is notorious for taking forever to dry, or that is how it feels to the person who is in a rush to move on to the next part of their painting process. You must wait at least 24 hours for the paint to dry, and then it might have you waiting about 30 days for it to properly cure.
Is Oil Paint Waterproof?
Oil and water are not the best of friends, their compounds do not mix well, so they tend to clash a lot. If you were to paint a water-based paint over an oil-based primer, the paint will start to lift off when it has dried.
What Primer Is Best for Wood?
The best primer for wood would be an oil-based primer because it is versatile and extremely strong. This does mean that you will need to continue the pattern and use an oil-based paint. The type of wood that you use will show you what primer you need to purchase.
What to Expect If You Leave Out the Primer When Painting on Wood?
Without a primer, the paint will simply start to peel off. This will happen a lot sooner than if you were to apply a primer as a base coat, the wood will be sealed off from the weather conditions they face daily, or any other liquid spills and excessive sunlight. The paint job will be much more durable with a primer applied first on most surfaces, but in the case of painting on wood, it is especially important.
Larissa Meyer is a 32-year-old mother from Michigan and creative spirit since childhood. Her passion for painting and drawing has led her to an education as an illustrator and a career as a freelance graphic designer. She has a Bachelor of Fine Arts in Illustration and a degree in Graphic Design. Larissa is a talented artist who is able to master a wide range of styles and techniques to bring her artistic vision to life. Her greatest passion is currently fluid painting and epoxy resin art. Larissa's love for art and her knowledge and experience in illustration make her the perfect Creative Director for our fluid-painting.com team. She is the creative head of our team and shares her passion and knowledge with our community through articles and tutorials.
As a mother of a 2-year-old daughter, Larissa also understands the importance of fostering creativity in early childhood. She uses her experience and knowledge to help other parents inspire their children and develop their artistic skills as well.
Learn more about Larissa Meyer and about us.