Best Chrome Paint – Finding the Best Mirror Chrome Spray Paint
This post may contain affiliate links. We may earn a small commission from purchases made through them, at no additional cost to you.
Nothing can compare to the beauty of a shiny chrome finish, and the best chrome spray paint can make this happen. The chrome spray can give any chrome parts a shiny, brand-new look, and can also give many other types of surfaces a chrome metallic finish. The best chrome paint spray can be used to restore any old chrome finishes, and what is so amazing is that it can be done by yourself at home without any special knowledge or tools. Are you interested in finding out more about the best chrome paint spray? Then read on, as we will be giving you some of the best available products and showing you how to apply them.
What Is Chrome Paint Spray?
Chrome paint spray is referred to as front surface silver, which means that the silver color in the paint only appears at the top surface layer of the finish. Once applied, you will have a bright shiny silver color; however, the paint is neither metal nor silver. The chrome paint spray is a pigmented paint spray that undergoes a specific reaction, and this results in the surface area becoming shiny, silver, and glossy.
Chrome paint is supplied in a suitable and handy spray can, and you can use it to give a beautiful, metallic, and shiny chrome finish to any surface to make it look brand new. You can use the best chrome paint to enrich your old furniture, restore outer surface trims, or do touch-up work on your car parts, in fact, any DIY project that needs a new chrome finish. However, we need to understand that chrome paint spray will not have all the exact properties that a chrome-plated item has.
As the best chrome spray paints are supplied in an aerosol spray can, you will be able to use them with ease for any paint application. The spray paint gives you a smooth and even finish without leaving any uneven coatings or brush marks behind, which is very important for an amazing chrome finish. Another advantage of this chrome spray paint is that it is easy to apply and dries very fast. It is also suitable for use indoors or outdoors.
By using the best chrome spray paint, it does not take much effort to succeed in attaining that perfect chrome metallic finish that is smooth, shiny, and hard. The spray paint is not only used on metal items, but can also be used on wood, masonry, plastic, and many other surfaces as well.
Recommended Chrome Paint Products
Finding the best chrome paint spray can be a difficult task, as you can never be sure how the chrome paint finish will look after you have applied it. This makes most people hesitant when buying chrome paint. To help you with this situation, we have selected some of the best chrome paint options that have great chrome spray paint reviews. All the products will give you the best silver shiny finish irrespective of what project you are involved with.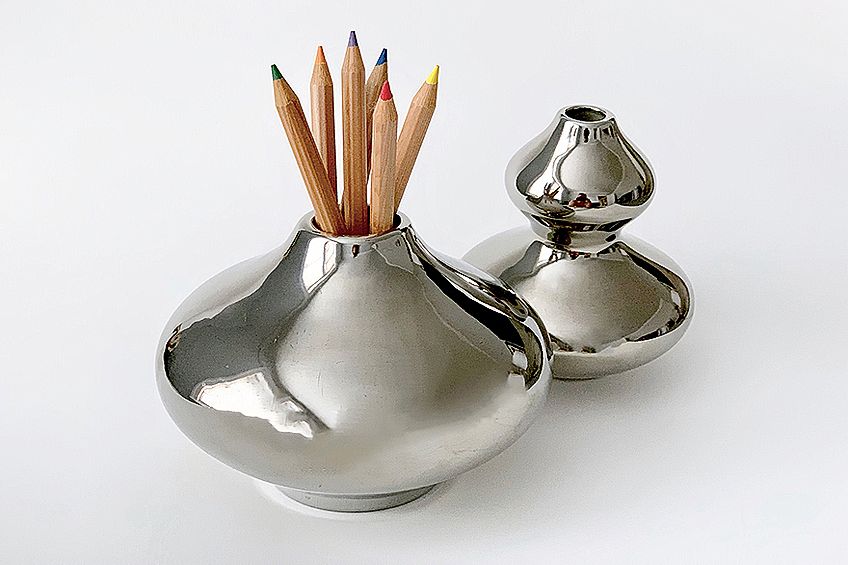 Best General Chrome Paint Spray: KRYLON Chrome Spray Paint
As far as most DIY enthusiasts are concerned, the Krylon chrome spray paint is the first choice for a perfect shiny chrome finish. This premium spray paint provides you with a top-quality metallic look that looks like plating, but is paint. It can be applied to numerous surfaces like glass, plastic, paper, metal, wood, paper mache, wicker, and ceramics. This chrome paint for plastic is the best choice for applying to plastic items, as it leaves you with a shiny, smooth, rich, and lustrous finish, making the item look like it has been metal-plated.
This is an excellent choice no matter what project you are busy with. This chrome paint for plastic dries fast, within 10 minutes to the touch, and can be handled within two hours. This gives you fast coverage so that you can complete your project in record time. So, if you want an excellent quality chrome metallic finish, we recommend the Krylon chrome spray paint for plastics.
Embrace a sleek, metallic look for craft and DIY projects in no time

The deep, lustrous finish resembles actual metallic plating
Quick-drying with a smooth, high-gloss finish on most surfaces
View on Amazon
PROS
Fast-drying
Comes in a range of various colors
Leaves a rich, shiny, chrome metallic finish
Looks exactly like a meat plated item once dry
Gives you great coverage
CONS
Spray can is too small for larger jobs
Final color does not always match up to the color on the cap
Most Versatile Chrome Paint Spray: RUST-OLEUM American Accents Spray Paint
The Rust-Oleum Chrome Spray Paint gives you an excellent finish on a large range of indoor surfaces. It is a very versatile chrome spray paint as it can be applied to practically any surface, such as ceramics, wood, plaster, wicker, metal, plastic, and much more. This brand of easy chrome paint spray is a great choice for painting on plastic because its formulation includes a primer, which gives you excellent adhesion properties.
The spray has exceptional durability with permanent protection and ultra-cover, and dries to a smooth and glossy chrome finish. It can transform any of your old item surface finishes into something that looks brand new and genuinely metallic. One can of the rust oleum chrome spray paint covers about 12 square feet and will be dry to the touch within 20 minutes.
Ideal for both interior and exterior use on virtually any surface

Provides long-lasting protection with any-angle spray comfort tip

Superior durability with smooth, full coverage and glossy, vivid color
View on Amazon
PROS
Fast drying time
Formulation includes a primer for greater adhesion
Exceptional durability
Leaves a shiny, rich metallic finish
Is supplied with an any-angle spray tip
Best Chrome Paint Spray for Car Parts: RUST-OLEUM Bright Coat Metallic Spray Paint
If you want your car parts to look brand new with a bright shiny metallic finish, then the RUST-OLEUM Chrome Spray Paint is the answer. This product is also great for touch-up jobs on your car parts. However, it does not stop there, as this paint can also be applied to other surfaces like masonry, concrete, and also wood.
The RUST-OLEUM spray paint does not only give you an exceptional mirror chrome shiny finish but is also exceptionally durable. Not only does this paint maintain its color over a long time, but it also has a chip-resistant property included in its formulation. It gives you a tough finish, has excellent coverage, and is available in a range of different metallic colors. If you want to achieve a classy metallic finish that looks like the genuine thing, this is the paint to buy.
Ideal for creating a shiny metallic finish on most interior surfaces

Paint features excellent chip resistance and color retention

Tough, attractive finish will not fade or dull when used indoors
View on Amazon
PROS
Color does not fade over time
Excellent durability with chip-resistant property
Provides a classy shiny metallic finish
Adheres well to many different surfaces
CONS
Can only be used indoors
Not a very fast drying time
What to Consider When Purchasing Your Best Chrome Paint Spray
If you are about to purchase the best chrome paint spray, you may be overwhelmed by all the available options on the market. Numerous manufacturers are producing chrome paint spray brands, and each one has its unique products, finishes, and types available. This is because this type of paint has a profound impact when applied to different types of surfaces.
This is why you need to make sure you buy only the best chrome paint spray for your particular project, or else you will not be satisfied with the final result. To assist you in this regard, here are some of the vital aspects you need to take into account when purchasing.
Metallic or Mirror Chrome Spray Paint
The chrome paint sprays currently on the market provide you with numerous types and varieties. For instance, if you buy matte silver spray paint, you will be disappointed if you wanted a shiny silvery smooth finish you expect from a chrome finish surface. For that genuine chrome shiny finish, you will have to go for a high-gloss paint spray that will also give you a durable and hard surface finish.
In the field of chrome paint sprays, you are faced with two general options to choose from. Firstly there is the ordinary metallic chrome paint spray option; this has a particular degree of gloss and it looks great on several different types of surfaces. However, this metallic gloss finish does not give the extremely shiny finished surface that you would expect to find on any chrome surface.
Secondly, there is the mirror chrome spray paint that gives you an extreme glossy, mirror-like finish that looks like real chrome plating. This type of chrome finish is the best you can get and can even create reflections from its shiny surface. It is safe to say that this option will give you that intense glossy chrome finish you are looking for.
Note: The specific type of finish you are looking for depends solely on your project and what you want the finished surface to look like. That means that there are no good or bad options of easy chrome paint spray to choose from.
Durability
The type of durability or long-lasting effect you are looking for depends on the surface you are busy painting. Also, it depends on how you are going to use the item afterward. Anybody who desires a bright shiny chrome finish will also naturally want the item to last for a long time. So, if you want to have a durable item, then you need to ensure that you choose the option that offers you a chip-resistant finish.
Remember, the option that offers you prevention against chipping and scratching is always important when choosing your best chrome paint spray. However, if the item you are painting does not have to be durable, the general multi-purpose chrome paint spray will be able to do the job.
Including a Primer
Many of the best chrome paint sprays on the market are formulated to include a primer. This makes it a lot easier when applying the chrome paint to those difficult surfaces where the paint does not easily adhere to it. Also, if a primer has been included in the formulation, there is no need for sanding before you start to paint. Here again, it all depends on the surface you are painting. Here are some surfaces where such paint would be preferable:
Doorknobs
Metal
Wood
Outdoor furniture
Car rims
Any surface that has difficulty with adhesion
Plastic or any smooth surface
There are specialized chrome paint sprays for wood or plastic, which goes to prove that not all chrome paint sprays can be successfully applied to all surfaces. This means that you need to make sure when buying your paint that it is suitable for your application. It is also important to note that paint with a primer will give the surface a much longer life span, especially if it is going to be under heavy use. When it comes to certain metal surfaces, some of them are difficult to paint and in this case, the use of a self-etching primer for better adhesion is recommended.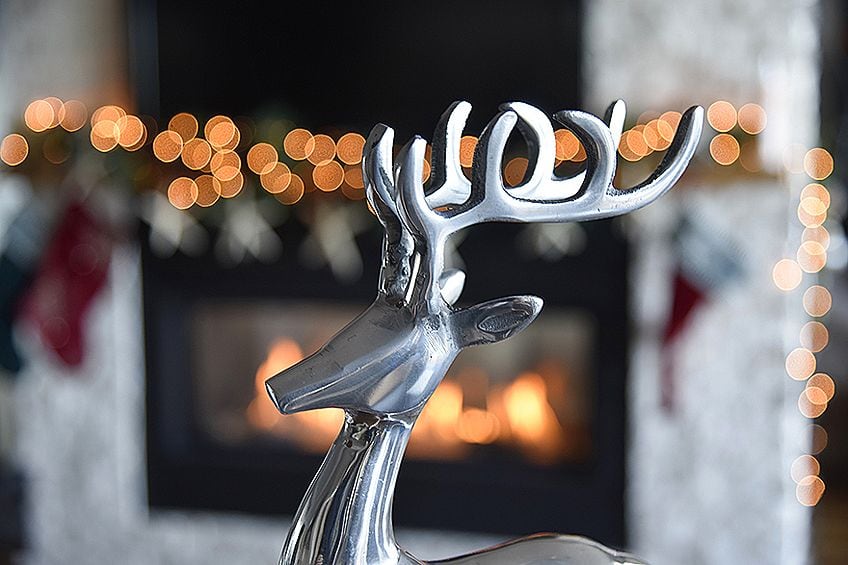 Drying Time
The drying times of chrome paint sprays are not always the same. Some dry within 15 minutes and others may take as long as 24 hours. Most of the aerosol paint sprays all dry fairly quickly, although you will need to determine this so you can understand how long your project will take to complete. This aspect is important when more than a single coat is required.
Coverage
It is important when you buy your paint that you know how much paint you require to complete your project and how much a can of spray paint will cover. Always look at the label, which will tell you how many square feet the spray can cover. This can save you a lot of time and trouble, as you do not want to run back to the store again to buy some more paint to complete your project.
Benefits of Choosing Chrome Paint Spray
You need to purchase the best chrome paint spray for your project, as it will give you several great advantages. It will give you a beautiful shiny silver finish that resembles metal, together with other benefits such as the following.
If you apply the chrome paint over an existing chrome metal finish, it will help to protect the surface underneath from rusting. Many of the chrome paints sprays are formulated to protect the underlying surface from rust and deterioration.
Even though it is not real silver, it still provides excellent durability. The best chrome paint spray is tough and long-lasting and can be applied over a variety of surfaces.
It is much cheaper to use a chrome paint spray than to replace your damaged item. You will still have that new and shiny silver finish and save money as well. This is also true when touching up various car parts, as it saves you money and you will still have a new look.
This paint is also very versatile and can be applied to all kinds of different surfaces. You can use your imagination to create amazing chrome finishes on whatever surface you want
Chrome paint spray is user-friendly and quite easy to apply. It requires no special tools or know-how, so you can simply spray the paint on and enjoy that bright silver shiny finish.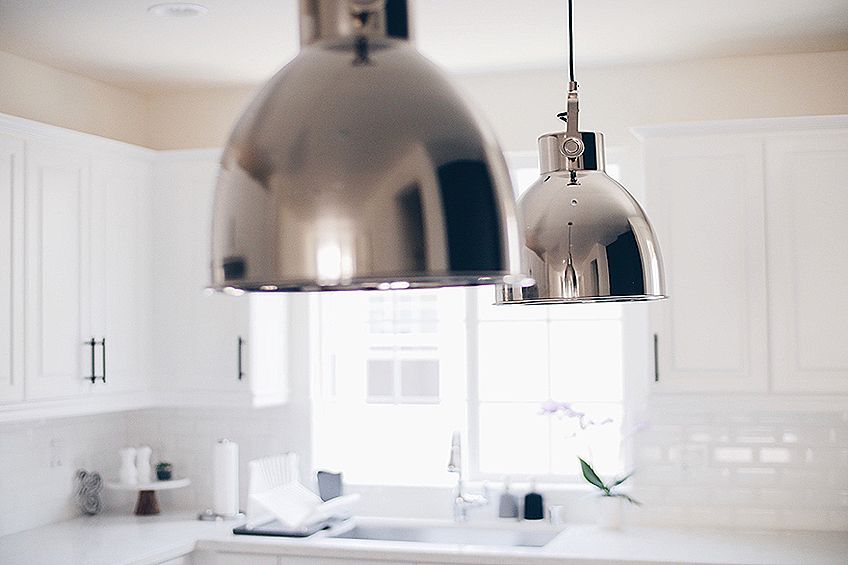 How to Apply Your Chrome Paint Spray
If you apply a couple of layers of the best chrome paint spray, you will end up with a surface that resembles a chrome plating effect. This is a pretty straightforward procedure, but there are a few basic steps that you need to follow to obtain good results. The first step is to read the manufacturer's instructions and then follow a few important steps to ensure you apply the chrome paint spray correctly.
Getting Your Equipment Together
To save a lot of time and trouble, begin by getting all the necessary equipment ready to use. These include the right type of primer, the best chrome paint spray, cleaning tools, and also a base coat. You need to ensure that there is sufficient amount of each of these items before you start.
Surface Preparation
Before you even start to apply the paint, you first need to make sure that the surface is completely clean. You can do this by scrubbing the surface down with some warm soapy water to make sure all the dust and dirt is removed. Also, ensure that any oil marks or stains are also removed, as they could affect the adhesion properties of the spray paint.
Now that your surface is properly clean, allow it to dry out completely before you proceed to the next step. Be careful now that the surface is clean and do not touch it with your hands, as this can leave marks behind that will show up through the paint finish.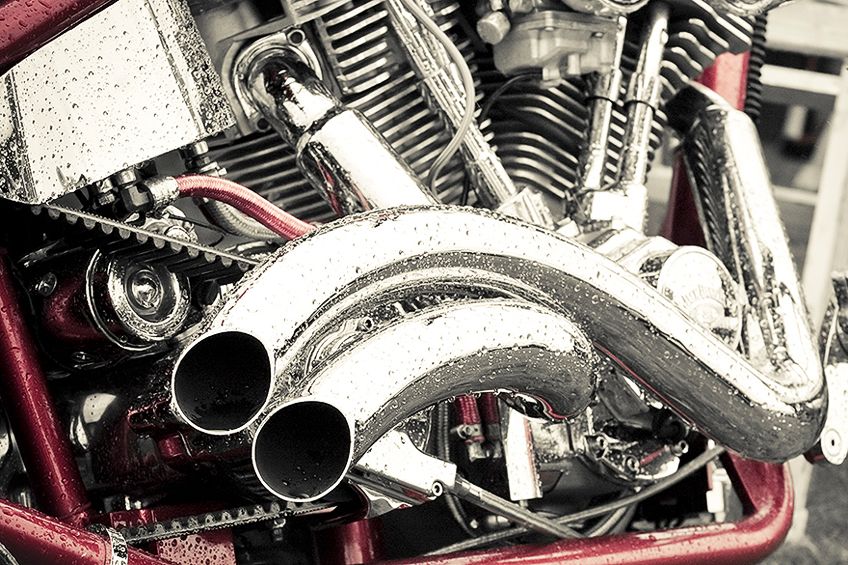 Applying the Primer
The surface is now ready for the primer. You need to ensure that the primer you use is suitable for the surface you are going to paint. When spraying the primer, make sure it is applied smoothly and evenly, covering the entire surface area. You may have to apply a few coats and make sure you only apply them once the last coat has dried properly.
Applying a Base Coat
It is recommended that you first apply a base coat before you start applying the chrome paint. You should use a jet black color for this coat as it will give you the best result. Again, you will have to apply it evenly over the entire surface and it may require more than one coat. Let the first coat dry completely, then you can add the second coat, preferably after 24 hours.
Applying Your Best Chrome Paint Spray
Up to this stage, it has been all preparation work, and now it is time to start applying your chrome paint spray. When applying, hold the spray can over the surface, and then gently spray the chrome paint on. Be sure to spray it on smoothly and evenly over the entire surface area and allow it to dry completely. Then, you can apply the second coat. You can repeat this procedure until you have applied enough coats of chrome paint to give the surface a shiny silver chrome finish that you are satisfied with.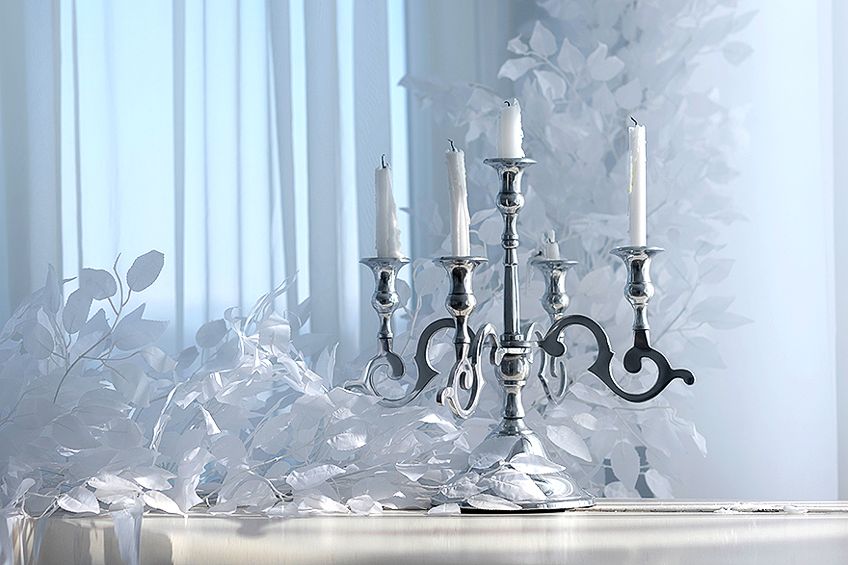 Frequently Asked Questions
Can a Chrome Finish Be Restored?
Yes, but first, you need to make sure that the chrome finish has been properly cleaned and allowed to dry completely. Then apply the chrome paint spray. However, it may require a few coats before you have the desired finish. You may also need to apply a protective final clear coat.
Can You Paint Rims with a Chrome Paint Spray?
Yes, it will give you a bright and shiny chrome finish to your rims. The best chrome paint spray is quite easy to apply and works well on rim surfaces, giving your rims a glossy finish and brand new look.
Is It Necessary to Add a Clear Coat Over Your Chrome Paint Spray Finish?
It is not necessary; however, it will provide better long-lasting protection for your painted surface. It helps to seal and protect the chrome paint coat from any damage and still keeps that amazing shiny chrome finish.
We trust that the chrome spray paint reviews as well as the guidelines we have covered for you in this article have solved some issues you had, making it easier for you to go ahead and paint that surface. If you want that bright and glossy chrome finish for your project, then the best chrome paint spray is the way to go.
Larissa Meyer is a 32-year-old mother and creative spirit since childhood. Her passion for painting and drawing has led her to train as an illustrator and pursue a career as a freelance graphic designer. Larissa is a talented artist who is able to master a wide range of styles and techniques to bring her artistic vision to life.