Best Drawing Pencils – Recommendations for Pencils to Draw
This post may contain affiliate links. We may earn a small commission from purchases made through them, at no additional cost to you.
The humble pencil has worked its way into so many different practices and so many different professions. This is because there are so many different types of pencils available – whether you already knew it or not – that have been designed to make drawing a whole lot easier. Of course, this will more than likely lead to you searching for the best drawing pencils. Now, this is a complex topic for discussion as art pencils can be made using a wide variety of materials all designed for a specific purpose. To help you determine what type of pencil will work best for your artistic needs, we have compiled a list that will make selecting a drawing pencil set a breeze.
Understanding Different Types of Art and Sketching Pencils
Artist or not, you have probably used a pencil at some point in your life – whether it was a colorful set used to color in pictures or a simple HB pencil that became your first writing tool. While many people have since moved on to fancy paints and pens, there's still something appealing about going back to basics with a pencil.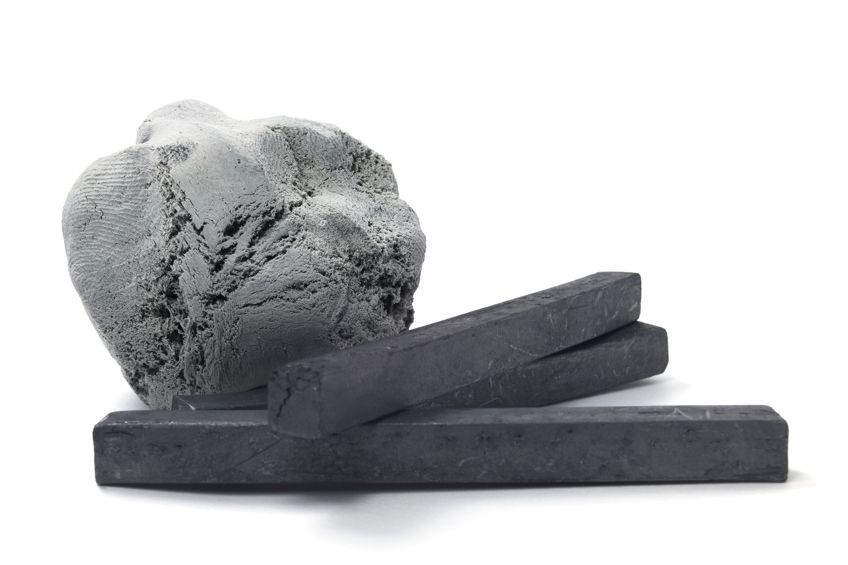 To start with, you will need to make peace with the fact that you will not be buying a single professional drawing pencil, instead, you will find yourself buying several different sketching pencils to unleash the different textures and colors offered by each pencil. This is a process of elimination, whereby you test out different types of art pencils and different brands until you have found the varieties that best work for you.
Once you have determined which pencils for drawing will best meet your needs and help you further your artistic development.
Types of Sketching Pencils
We are going to start by breaking down the most simple aspect of choosing the best drawing pencil, the different types of pencils you can choose from.
Graphite Pencils
The most commonly used pencils are graphite pencils – they are the HB or number 2 pencils used in most schools. Graphite pencils are a staple part of any artist's kit, and you often require more than one for pencil sketching. The different gradients of graphite pencils produce a variety of effects on paper, with the softer pencils being used for shading and blending, and the harder pencils being used for sharp outlines.
Graphite pencils also come in mechanical pencil varieties.
Charcoal Pencils
Next, we have charcoal pencils that are great for creating rough, dark lines, but they are not as versatile as the graphite variety. Charcoal pencils can be used to create fluid sketches that are not as precise or fine-lined as graphite pencils. We love the effects that you can breathe into life with a charcoal pencil.
Colored Pencils
Of course, colored pencils are the friends of most coloring creations and are very similar to graphite pencils – although they are often made using wax and pigment. There is such a diverse range within colored pencils. You can buy plain colored pencils or the more unique watercolor pencils that can be transformed into a painting with a splash of water.
Colored pencils are available on a wide price spectrum, and as always, the more expensive will be of better quality.
How to Choose the Best Drawing Pencils
There are so many factors to consider when it comes to finding the best drawing pencils, the first being your drawing style. For detailed or technical drawings, it is easy to see how the art pencils used for this will differ from those used for shading and sketching. In addition to this, you need to think about line thickness and color. All of these things will help you select the drawing pencil set and find the best drawing pencils for your artistic endeavors.
The Grading of Your Sketching Pencils
As soon as you have determined what it is that you will be drawing as well as your style, the next step is the grading that different pencils offer. Now, the first debate you may encounter is the age-old graphite vs charcoal scenario. We will start with every artist's greatest asset, a graphite pencil.
To start with, we need to address the fact that while most people refer to pencils as having lead, they do not contain any lead whatsoever. Colored pencils are made using pigment and wax, charcoal pencils, well, charcoal and graphite pencils a mixture of clay and graphite. As we are focusing on graphite pencils, we will be looking at how the combination of clay and graphite can affect the pencils for drawing and sketching.
The way in which professional drawing pencil manufacturers choose to combine clay and graphite will affect the type of stroke and line styles. Art pencils with a lot of clay will be harder and provide a lighter stroke while pencils with more graphite will be softer and provide a darker stroke.
In schools, the standard number two pencil is used, which is also referred to as HB pencils. HB refers to the hardness and blackness of the pencil. In America, the number two pencil is the same pencil many other countries refer to as simply HB.
Many sketching pencils use an HB scale to determine the different kinds of pencils as well as their qualities. This scale starts at 9H which is a hard, fine line pencil, and goes all the way to 9B which is a soft, graphite-rich pencil offering darker, bolder marks. While most brands make use of this scale, no two brands will deliver the exact same results, even if both have received the same grading. This ties in with our previous statement of trial and error being important in determining what pencils for drawing should be added to your artistic arsenal.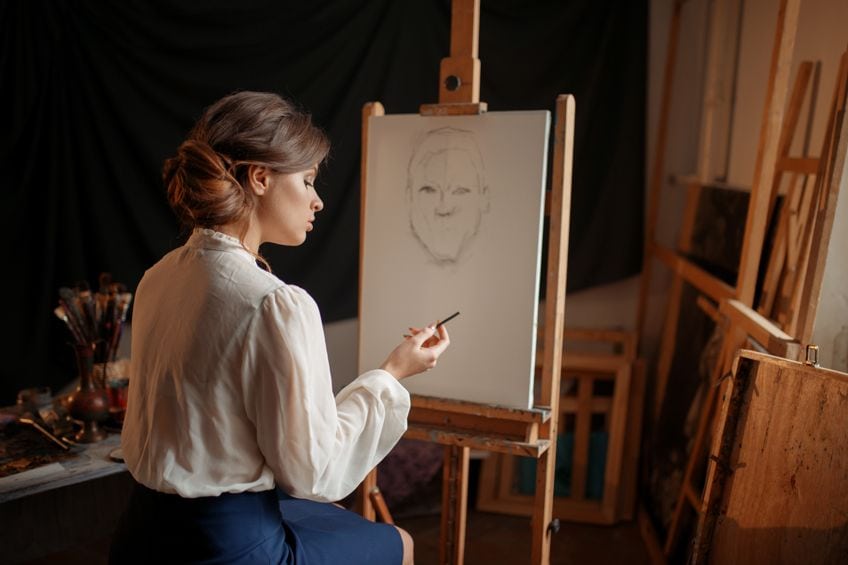 Charcoal pencils on the other hand start their scale with HB and go up until 6B. This is because the pencil is softer than graphite, although the grading is not as consistent as graphite pencils. Charcoal pencils are also difficult to control and smudge quite a bit. There are also additional factors that need to be discussed.
Firmness
The firmness of the lead will impact the color and quality of the line produced. If you refer back to the pencil grading scale, you will note that pencils can range from hard with a light line to soft with a darker line. The option you choose will depend on your drawing style as well as what you are drawing. We recommend buying a drawing set, as it includes a variety of different pencils that will allow you to experiment with different firmness levels.
When it comes to the firmness of your drawing pencil, softness does not mean that it is flimsy. In most cases, softer leads are more resilient and less likely to break.
The firmness merely indicates the type of effect that it will create.
Type
This topic has already been covered quite extensively, so we will quickly recap this. When it comes to buying a drawing pencil you can choose between colored or black, the latter of which can come in graphite and charcoal varieties. Additionally, drawing pencils can also come in mechanical forms that resemble pens.
Color
How dark does your drawing need to be? Most sketching pencils will offer shades of grey and black, however different types of pencils will offer different tones and effects. You can even get white pencils. So, all you need to do is decide on what type of color you would like to have and select your pencil accordingly. Of course, we cannot forget the colorful pencil sets that are also available to add a splash of color to any creation.
They are usually softer than graphite pencils and are better for shading and coloring in.
Product Reviews: The Best Drawing Pencils
To help you get started in your drawing journey, we've tested a lot of different pencils and drawing kits and reviewed them. We hope that this list helps you narrow down your search and find the perfect pencil to meet your drawing needs.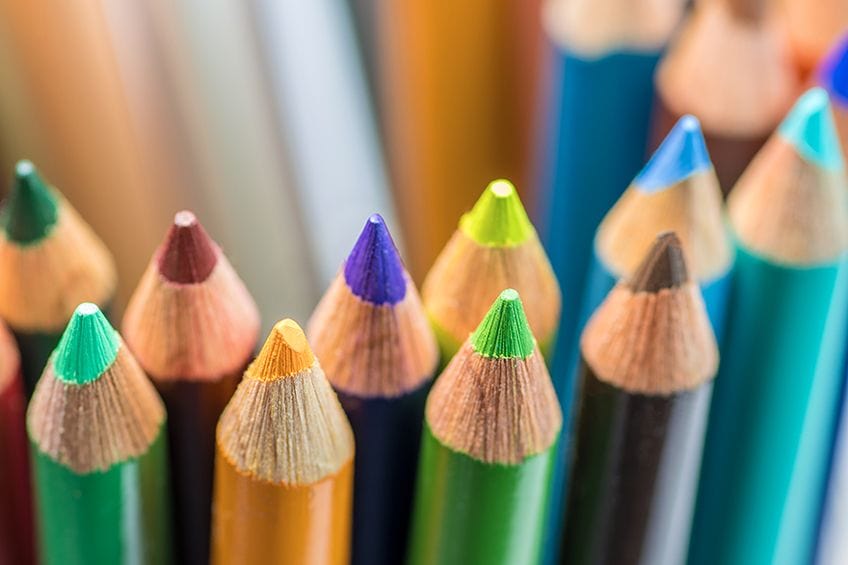 Best Charcoal Drawing Pencil: GENERAL'S Charcoal Pencil Set
This drawing set from General consists of everything you need to play around with charcoal pencils. This includes white and black art pencils, carbon sketch drawing pencils, and compressed charcoal. It also includes a sharpener and eraser. If you are looking for an excellent quality charcoal pencil set, then you really cannot go wrong with this set. You will be able to produce beautifully rich markings with ease and flow.
Includes excellent quality black and white charcoal pencils
Comes with compressed charcoal and other sketching accessories
Perfect for artists of all levels of experience
View on Amazon
PROS
Perfect for beginners and professionals
Easy to sharpen
Superior quality
CONS
Scratchy when sharpened incorrectly
Best Graphite Drawing Pencil Set: DERWENT Drawing Pencils
Derwent has so many different drawing pencil sets available that cater to the needs of amateurs and professionals alike. Depending on what your drawing style is as well as the pencils that will best suit these needs, there are so many potential options. The option we think is the best all-rounder has to be this set of 12 consisting of graphite pencils from 6B – 4H.
A set of 20 degrees of pencils for versatility in your works
The hexagonal barrel provides great precision and comfort
The core sharpens to a fine and long-lasting point
View on Amazon
PROS
A broad range of pencils
Strong core
Expert precision
Ideal for shading as well as detail works
CONS
Improper sharpening methods can affect the line quality
Best Mechanical Drawing Pencil: FABER CASTELL Mechanical Pencil
The world's most famous German pencil brand Faber-Castell has made its second appearance on our list. Not only is this pencil great to draw and write with, but it has also won awards supporting the fact that it is indeed the best mechanical drawing pencil on the market.
The ergonomic grip zone provides comfort and great control
The cushioned lead is long-lasting and does not break easily
Comes with a sliding guide tube and integrated eraser
View on Amazon
PROS
Preloaded with lead
Premium, high-quality design
Twist out eraser
Triangle barrel ensures a more comfortable grip
CONS
The more expensive option
Best Watercolor Pencils: DERWENT Watercolour Pencils
Derwent's watercolor pencils have been made with all-natural wood barrels and high-quality, water-soluble pigment. The colors easily blend and dry quickly, something that people either love or hate about the pencils. The pencils are very easy to sharpen and they do not break easily. The barrel is hexagonal for comfort and ease of use, and with a touch of water, you can transform the color into a beautiful watercolor creation.
Easy to sharpen and resist breaking for a long time
Combines the control of a pencil with the beauty of watercolor
Colors can be customized and blended easily by adding water
View on Amazon
PROS
Value for money
Vibrant, soft colors
Perfect for mixing
Best Coloring Pencils: ARTEZA Colored Pencils
Arteza's coloring pencils feature an ergonomic design and break-resistant lead. The colors also blend easily and are ideal for adding gradient and texture to your drawings. The set also comes with a hand tin to store your pencils. For an affordable price, you will receive professional quality coloring pencils that glide smoothly across the page.
Superior quality colored pencils blend smoothly and effortlessly
The colored pencils are brightly colored and vibrant on the page
The pencils are comfortable to hold and sharpen easily
View on Amazon
PROS
Durable
Comfortable grip
Easy to sharpen and hold point
Tackling the Graphite vs. Charcoal Pencil Debate
The two options available when it comes to selecting a professional drawing pencil are charcoal and graphite pencils. Graphite pencils are best used for fine details and more sophisticated drawings while charcoal is the perfect option for shading and adding depth to sketches. Charcoal may be rougher than graphite and can make a mess as they are more likely to smudge.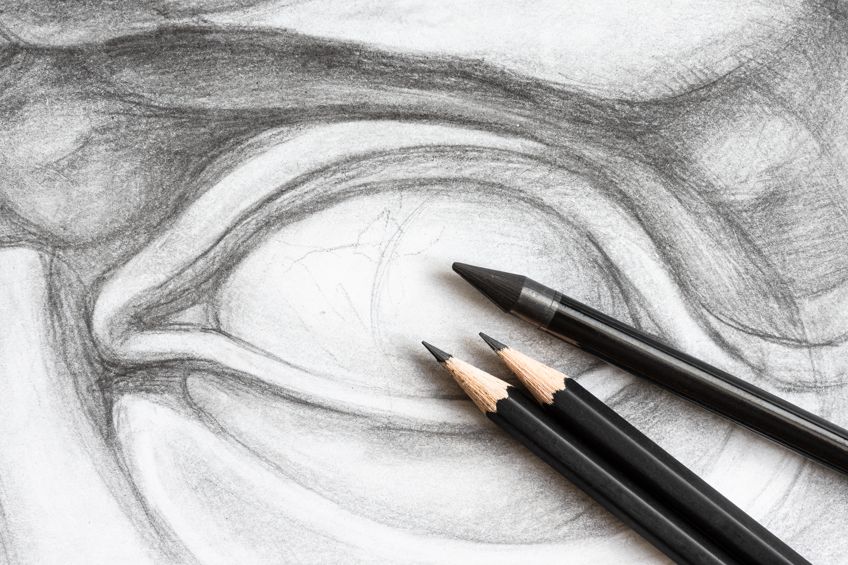 We have already touched on the varieties of graphite pencils available, but not so much the charcoal side of things. Charcoal sketching pencils come in two varieties, namely uncompressed and compressed charcoal. As the name implies, compressed charcoal is harder and more refined, compared to uncompressed charcoal which is basically just burnet wood.
Uncompressed charcoal can also be referred to as vine or willow charcoal and produce general, rougher markings. It is more difficult to control and is more likely to smudge.
Tips for Drawing with Art Pencils
Now that you have the right drawing pencil set to start your journey, you can finally set out on drawing your first work of art. We have compiled a list of pointers to help you get started and make the process a lot less overwhelming.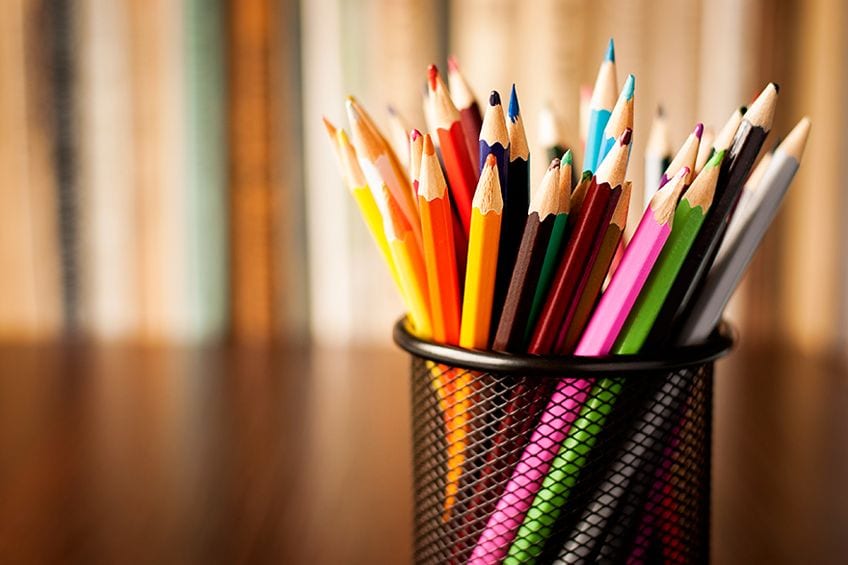 Understanding Different Pencils
This is what the entire article is about – finding the right drawing pencil. This is where the HB scale comes into play, if you are looking for a hard pencil, look for a number followed by the letter "H", which indicates that it is harder. For a softer, darker pencil, look for a pencil with a number followed by the letter "B". For example, there is a big difference between a 2H and 2B pencil, and knowing this will save you time and money. We also recommend adding a mechanical pencil to the mix as it offers more control and is suitable for fine lines and more technical forms of drawing.
Using it to draw the outline is a great idea and filling it in with other drawing pencils can help add depth to your drawing.
Learning How to Hold Your Pencil
This may seem like a silly step, after all, you have been writing for years, surely the concept is the same. Well, to some extent it is, however, you need to position the pencil at more of an angle. This will allow your arm to guide your movement. Holding the pencil towards the sharpened end will give you more control but result in darker strokes. As you move the position of your hand higher, you will lose more control and obtain a lighter line.
Experimenting With Your Drawing Method
There are so many ways to achieve desired effects and styles while sketching. The best way to determine what works for you, and more importantly, what movement or grip will create a specific result, is to play around and see what happens. Drawing is a continuous learning process, and you need to be open to it.
Different types of edges can also add to the look of your drawing, and it is worth trying to use different styles – if you do not like it, you can easily just erase it.
For a solid border, use thin, dark edges. An undefined edge is achieved with the edge almost blended into the drawing, and it is implied more than it is visible.
Another thing to experiment with is your lines. Try changing the width, length, and darkness of your lines. Try shifting between different styles to make your drawing interesting and appealing. This may be difficult in the beginning, but once you get the hang of it, things will be smooth sailing.
Trying Not to Smudge Your Work
As your hand may be grazing the paper, the likelihood of smudging arises and will ultimately destroy your hard work. To prevent this, have a piece of paper to protect your drawing from your hand's movements. It is also worth understanding that smudging and shading are not the same thing and will not offer the same shading results.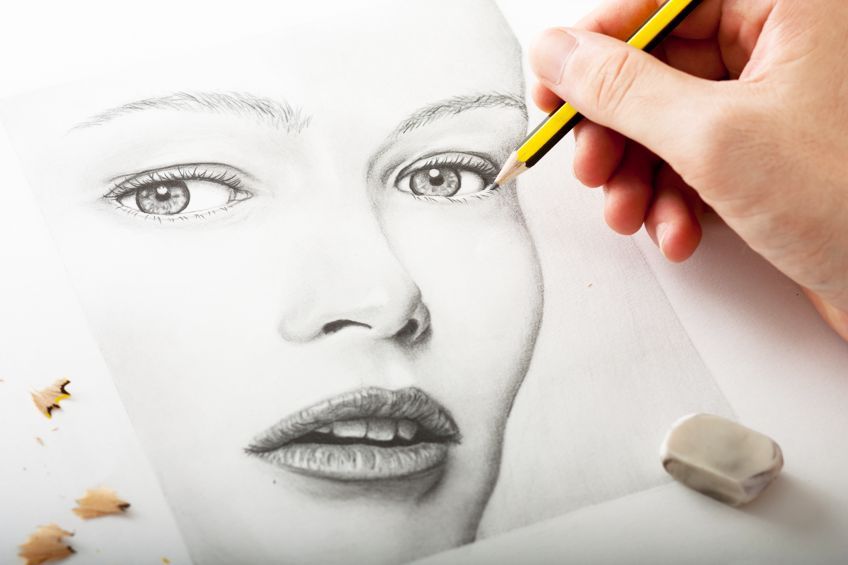 Invest in a Blending Stick
For smoother, more subtle shading, a bending stick is a perfect tool for the job. While it is possible to create a similar effect using your pencils, the results can appear more sketchy and not as smooth as they would have been if you had used a blending stick.
Blending sticks can be a valuable addition to your pencil sketching toolbox.
The 70/30 Rule
When drawing, your focal point should only take up 30 percent of the image. This will leave the remaining 70 percent as a filler, which is the not as interesting components used to direct attention to the focal point. By following this rule, you can create interesting compositions with a distinct focus.
Asymmetrical vs. Symmetrical Drawings
While symmetrical drawings offer more structure, they can become boring after a while. Incorporating asymmetrical aspects into your drawing will help provide some much-needed contrast and avoid repetition. Finding the balance between the two drawing styles can be tricky, but in most cases, the risk will pay off.
Another way to shake things up is to add texture to the drawing. The first is your choice of material.
You can choose a smooth or rough surface to amplify your drawing. The color of the paper will also play a role in the end result. You can also experiment with your technique to achieve a more textured look. This will be determined by the line thickness, darkness as well as sketching. For example, if you are sketching a person, their skin color and tone will not match that of the wall, and you need to find a way to differentiate between the two.
When it comes to finding the best drawing pencil, it is easy to see that it is not a simple one size fits all approach. Instead, it is a topic that requires research, forethought, and attention to detail. Of course, we recommend starting by investing in a set to see which drawing pencils best meet your needs. As you begin to narrow down your search, you will have a better idea of what art pencils to buy in the future.
Frequently Asked Questions
What Types of Drawing Pencils Are Available?
When it comes to drawing pencils, they can be grouped into different categories. To start with, we have charcoal and graphite varieties. Graphite is made up of clay and graphite while charcoal pencils are basically just burnt pieces of wood. Additionally, you can buy color pencils to color in pictures and add color to your creation.
Is There a Difference Between Charcoal and Graphite Drawing Pencils?
Charcoal pencils are made using burnt wood, and as a result, can be difficult to control. Graphite pencils offer a wider variety of drawing options and are made using clay and graphite. The use of clay allows for different degrees of firmness and color.
How Do You Sharpen a Drawing Pencil?
Most drawing pencil sets come with a sharpener as well as a sanding board. It is important to note that not all sharpeners will work with drawing pencils and can end up damaging the lead. In turn, this will impact the quality of the line produced. Sharpeners can be used for harder pencils while sanding boards can be used to shape blunt, soft drawing pencils.
What Is the Correct Way to Grip a Drawing Pencil?
The recommended grip is holding the pencil between your thumbs, middle, ring, and index fingers. Essentially, the same way in which you will hold a pen or pencil when writing, with the only real difference being the angle of the pencil. This is achieved by allowing the knuckles of your ring and pinky fingers to gently graze the paper, with your arm and elbow guiding the movement.
What Do I Need to Start Drawing?
To start your drawing journey, the first thing on your list should be a good set of drawing pencils. A set will give you the freedom to experiment with different pencil grades and find the right fit. Next, you'll need a sharpener (ideally with two different sized openings) or sanding board, eraser, and drawing pad – or paper. Most paper types are suitable for drawing; however, you can choose the paper based on the texture and hardness as it can affect the outcome of your drawing. Additional nice-to-have tools include a mechanical pencil for fine lines as well as colored pencils for adding color.
Why Should I Buy and Use More Than One Drawing Pencil?
Different results will be achieved with different pencils. When you first start drawing, you will not know which pencil will deliver the look or texture that you are looking for – and that is okay. Investing in a drawing pencil set will ensure that you have enough options available to create the image you have in your head on paper.
What Is the HB Pencil Grading Scale?
The HB grading scale determines the "blackness" and "hardness" of the pencil. Any pencil with a number followed by H will be harder and offer a lighter color, while pencils labeled using a "B" will be softer while offering a bolder color. Even if the number is the same, the quality of color and line will be vastly different. If you are unsure of which option to choose, consider your drawing needs. Alternatively, look at investing in a set of pencils that offer a wider variety.
Larissa Meyer is a 32-year-old mother and creative spirit since childhood. Her passion for painting and drawing has led her to train as an illustrator and pursue a career as a freelance graphic designer. Larissa is a talented artist who is able to master a wide range of styles and techniques to bring her artistic vision to life.