Shades of Gray Color – All About These Sophisticated Neutrals
This post may contain affiliate links. We may earn a small commission from purchases made through them, at no additional cost to you.
Is gray the new beige, but without the drab? The color beige has been around since the beginning of time and it is quite difficult to imagine that our beige furniture, our beige carpets, our beige curtains, indeed beige everything, could and would be replaced by a more versatile color. Not surprisingly, the gray color palette has done exactly that and because of the many shades of gray colors available on the market today, gray has become the go-to color of choice when looking at upgrading or modernizing both the interior and exterior of the home. With so many types of gray to choose from, let's take a closer look at the gray color.
Shades of Gray Colors
The different shades of gray colors and the gray color palette is so vast and compatible that it has become an easy choice of color to enhance spaces, no matter whether the shades of gray colors you choose are light gray or dark gray. In this article, we will explore the wonderful and versatile shades of gray colors, the various types of gray, and how it has taken the world by storm.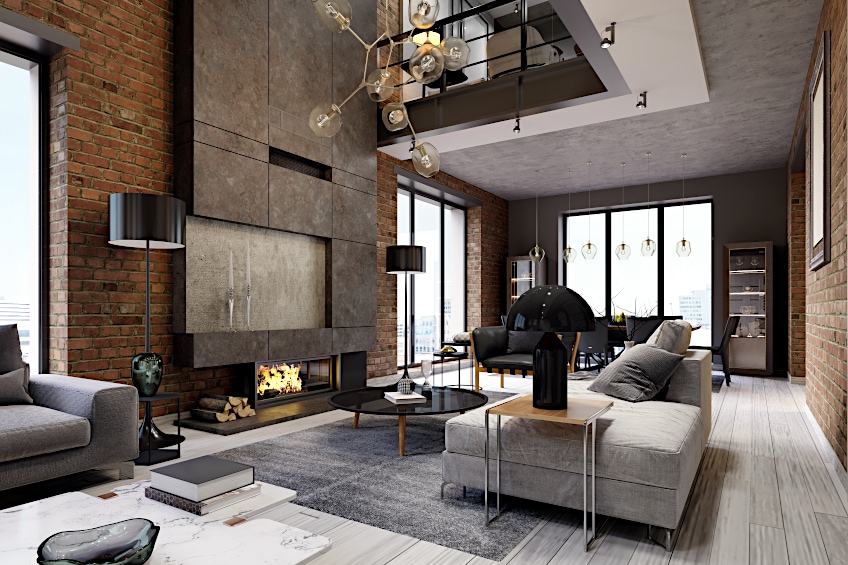 The History of Shades of Gray Colors
Shades of gray colors stems right back to the middle-ages. Gray is naturally a color that arrives from undyed wool and was the color predominantly used by peasants and poor people. To display vows of poverty and humility, the Cistercian Monks and friars of the Franciscan and Capuchin orders would also wear shades of gray colors. The first recorded use of the name gray as a color date right back to the first century.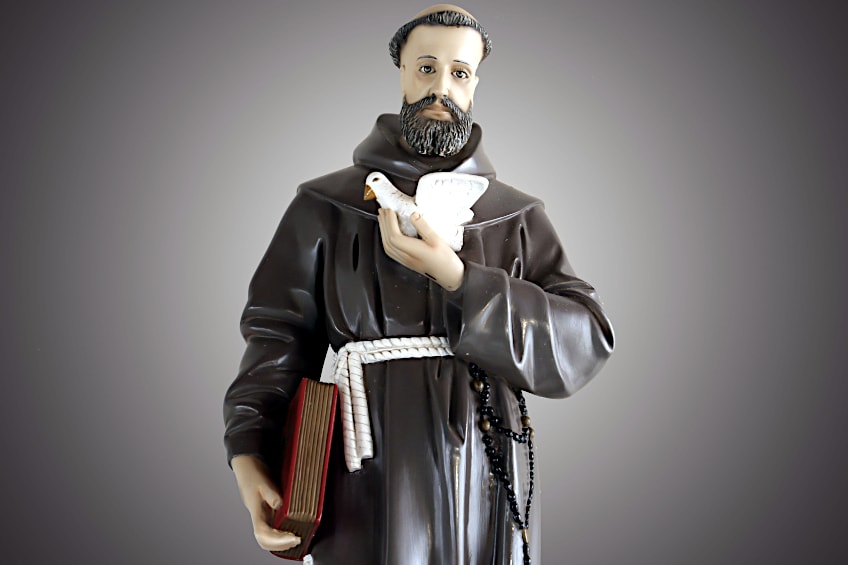 Whether a folklore story or not, there is a theory that shades of a gray color became popular with the elite at the time of the French Revolution. The color of clothing became very political, since bright colors, gold frills, or flamboyant buckles were considered signs of the much-despised aristocracy.
The palace of Versailles was renowned as the most ostentatiously decorated place in Europe, after all.
To save themselves from an early and untimely death at the hands of revolutionaries, the affluent started wearing different shades of gray colors so as not to stand out in crowds. To this day, the use of different shades of gray colors has remained steadfast, especially for business attire such as suits, which are generally made from dark gray colors and are the choice of most authority figures.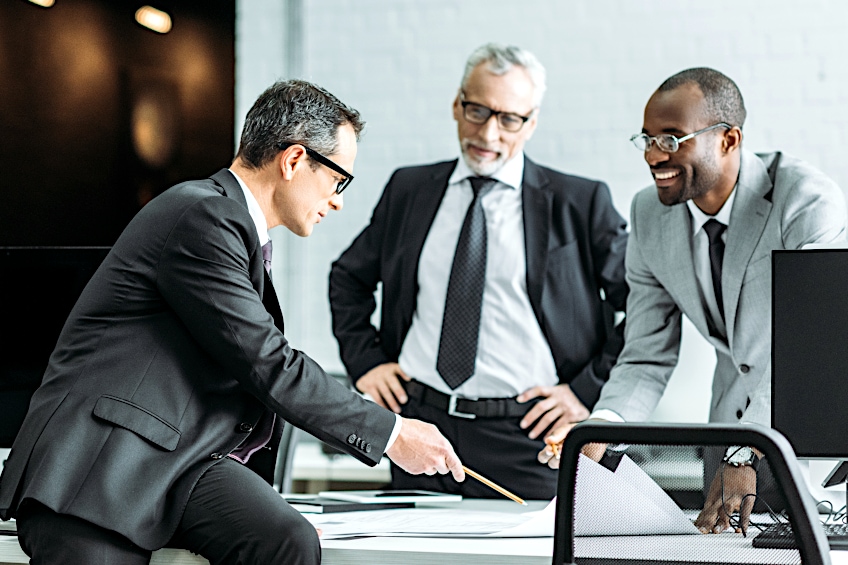 Mount Rushmore, Stonehenge, and even the Colosseum are some of the more famous monuments that we are reminded of when we think of the enduring shades of gray colors.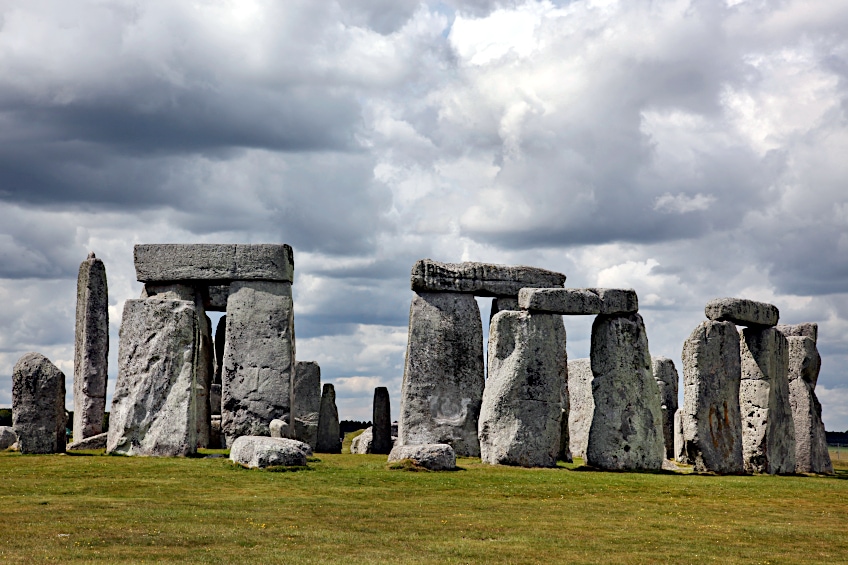 The various shades of gray colors can tell the crowd that you are established, serious, and hold power. It is not an extreme color but stands tall in the middle ground of the color palette. Their association with age means that gray color shades are also associated with wisdom, authority, persistence, and dependability.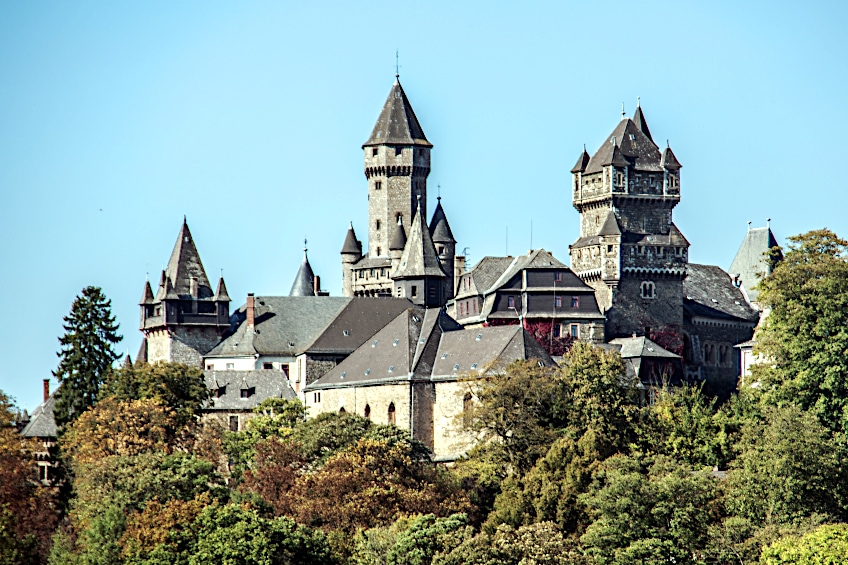 Shades of Gray Colors and Psychology
When looking at color psychology, the shades of gray colors generally represent balance and being neutral. The color is a shade between black and white and can carry a bit of a negative connotation, such as depression and loss. In the corporate world, shades of gray colors signify intellect.
It is what we call a diplomatic color and it is typically considered to be conservative yet elegant and could carry a little bit of mystery as well.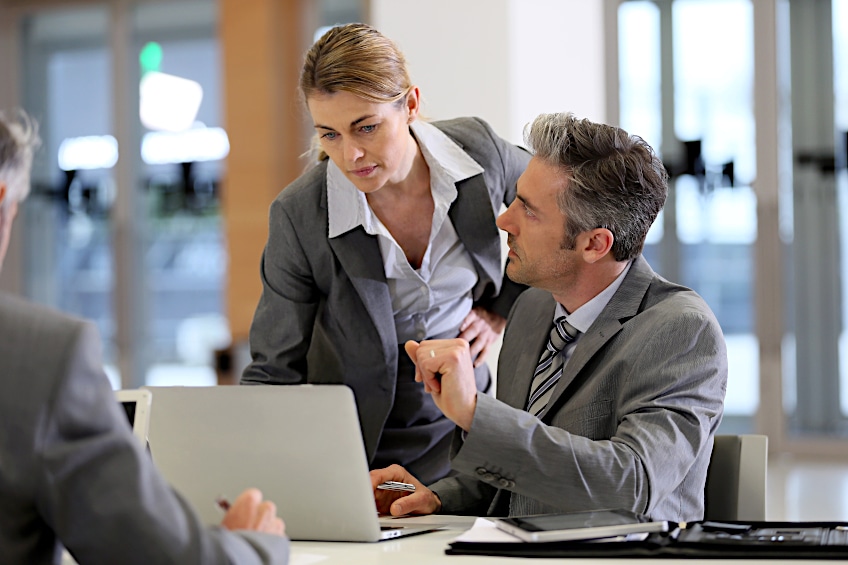 If you are naturally drawn to shades of gray colors, you would typically be described as focused and dedicated to your commitments and have an elegant touch of sophistication. However, having said that usually the person who is drawn to different shades of gray colors is seen as those who are trying to protect themselves from the outside world.
Those who are drawn to shades of gray colors prefer a safe and balanced existence and will try and shelter themselves from having their feelings hurt to avoid emotional pain.
The Gray Hex Code
When talking about the color of gray, we are not necessarily talking of only one gray color palette as gray is a multitude of shades of gray colors and contains traces of black or white and some shades of gray colors also contain other various colors added into the mix. The gray hex code is #808080.
| | | | | |
| --- | --- | --- | --- | --- |
| Gray Shade | Gray Hex Code | CMYK Gray Color Code (%) | RGB Gray Color Code | Gray Color |
| Gray | #808080 | 0, 0, 0, 49.8 | 128, 128, 128 | |
Knowing the hex code and RGB codes will enable you to make a more informed choice when incorporating the color into your designs, be it interior, graphic, or even fashion design. The color gray is what we call an intermediate color between white and black. This means that in its purest form it is a neutral or achromatic color which means that it is without color. Chromatic grays are the colors that result from mixing complementary colors together and make up the bulk of grays you can expect to encounter in art, design, and nature.
Gray Color Palette
Achromatic grays are your colors where the RGB (Red, Green, and Blue) values are equal. Because the gray color palette has no hue, the hue code (HSV) is usually indicated with a dash. On a typical color chart, the achromatic grays are on the axis of the chart with white reflected at the top and black lying at the bottom.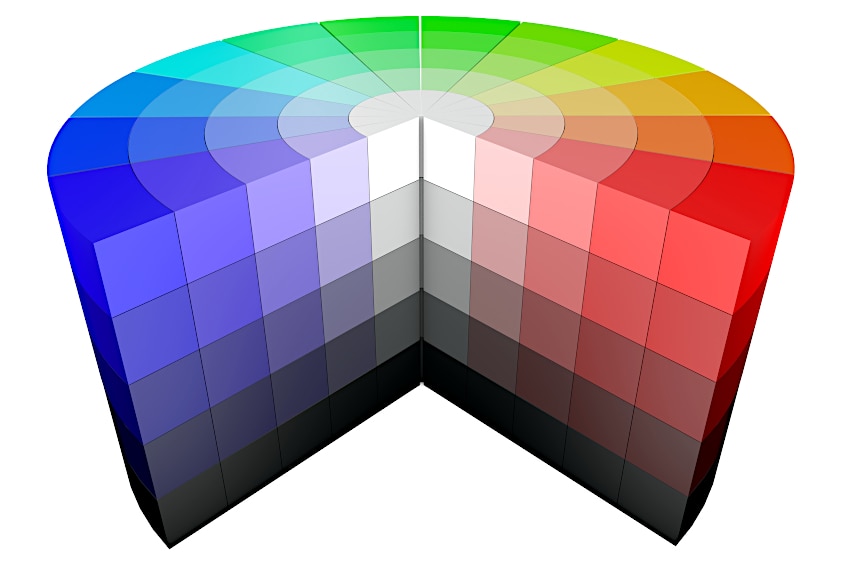 Achromatic grays are the various shades of the gray color and a few of the common shades of gray used are:
Gray
Ash gray
Slate gray
Dark silver
Silver gray
Heather gray
| | | | | |
| --- | --- | --- | --- | --- |
| Gray Shade | Gray Hex Code | CMYK Gray Color Code (%) | RGB Gray Color Code | Gray Color |
| Gray | #808080 | 0, 0, 0, 49.8 | 128, 128, 128 | |
| Ash Gray | #b2beb5 | 6, 0, 5, 25 | 178,190,181 | |
| Slate Gray | #778899 | 22, 11, 0, 40 | 119, 136, 153 | |
| Heather Gray | #9c9da4 | 5, 4, 0, 36 | 156,157,164 | |
| Silver Gray | #C0C0C0 | 0, 0, 0, 25 | 192,192,192 | |
| Dark Silver | #706e72 | 2, 4, 0, 55 | 112, 110, 114 | |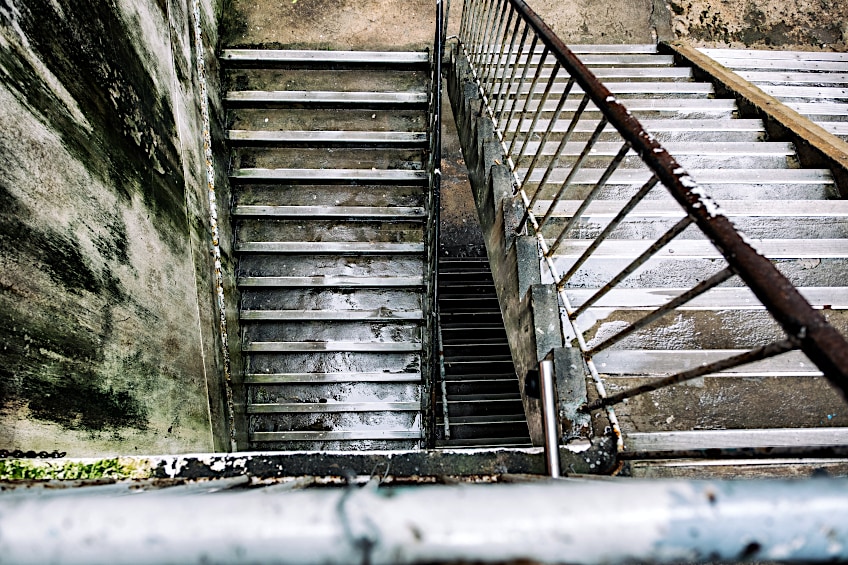 Shades of gray colors gained momentum in the 1990s and have since then become the popular choice of color in the interior design world. Warm grays are often referred to as greige, a clever play on the two colors of gray and beige.
| | | | | |
| --- | --- | --- | --- | --- |
| Shade | Hex Code | CMYK Color Code (%) | RGB Color Code | Color |
| Beige | #f5f5dc | 0, 0, 10, 4 | 245, 245, 220 | |
| Greige | #DCD6D0 | 0, 3, 6, 14 | 220, 214, 208 | |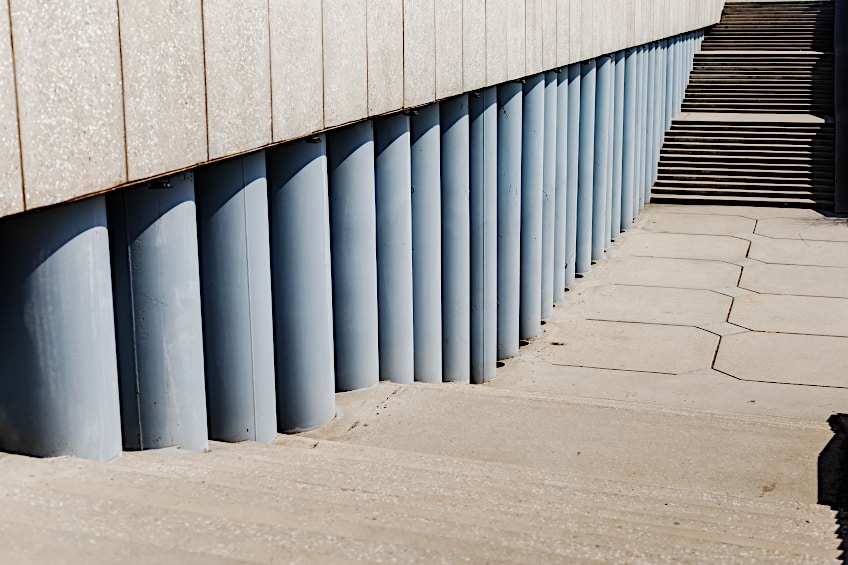 To create a perfect color scheme in the home it is important to know a little about the undertones and color temperatures of the gray color palette. You certainly don't need to be a color expert but knowing undertones and temperature will help you save not only time but money as well when making the right choices.
The general rule with undertones is that if you are not working with the primary colors but rather a mixed color such as gray, then a dominant undertone color will be hard to miss and if you are looking at paint colors, generally the undertone color will appear on the label of the paint tin.
Colors can either be warm or cold and this will impact your gray color palette. Your eye will always notice warm colors first, which is why they are generally used to add energy to a room whilst cool colors will recede into the background of a room.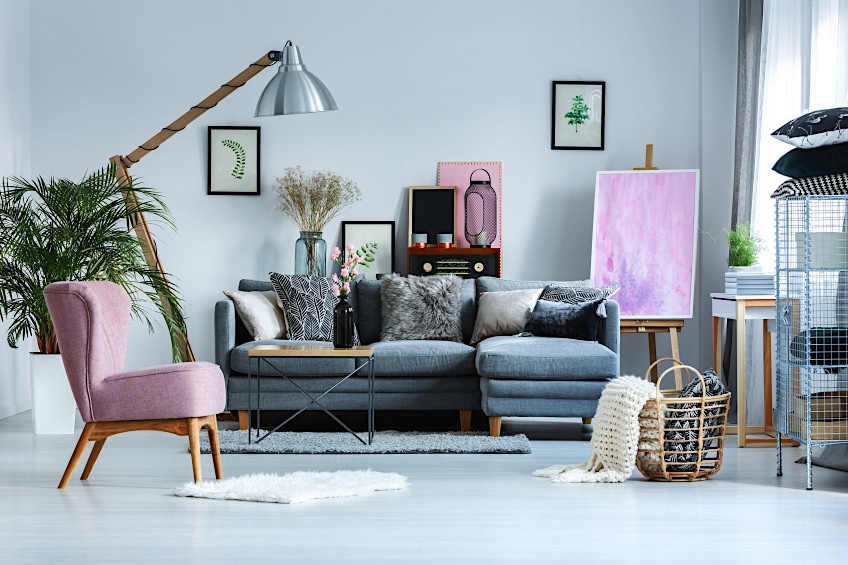 Gray RGB
The acronym RGB is a term relating to the three colors red, green, and blue. The gray color is defined as an equal number of these three colors. The gray hex code #808080 is made up of 50.2% red, 50.2% green, and 50.2% blue. The RGB color model can show up to 250 different shades of all gray colors.
Dark Gray Color
The dark gray color's hex code is #6366A with a gray RGB count of 105, 105, and 105. Surprisingly the official name of the dark gray color is not charcoal as one would expect, but rather, it is called dim gray. The dark gray color is used quite extensively in the corporate business world especially where men's attire is concerned, as it is deemed to be a no-nonsense color but remains neutral at the same time.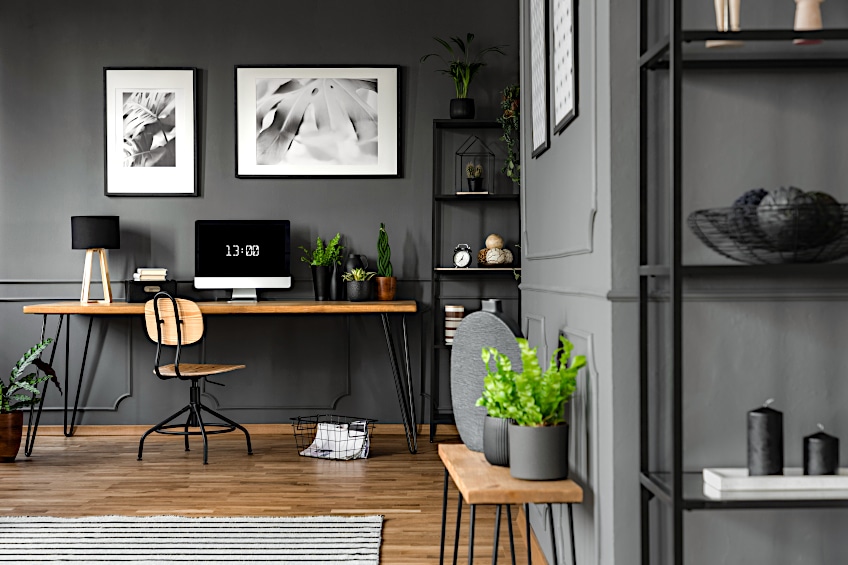 The most popular color that is matched up to the dark gray color is white as this combination can easily be adapted to any room, be it at home or in the corporate world. Adding white to a dark gray color will brighten any space giving the illusion of clean crisp lines and at the same time adding contrast to the room.
| | | | | |
| --- | --- | --- | --- | --- |
| Shade | Hex Code | CMYK Color Code (%) | RGB Color Code | Color |
| Dim Gray | #696969 | 0, 0, 0, 59 | 105, 105, 105 | |
| White | #ffffff | 0, 0, 0, 0 | 255, 255, 255 | |
Light Gray Color
The light gray color uses the hex code #D3D3D3. This is an achromatic color that is made by adding a small amount of black to a pure white base. Light gray is probably the most popular shade of gray color chosen for the interior walls of homes. It is the perfect neutral color that adds warmth to a room but at the same time makes the space still feel light and clean.
It is a more sophisticated color than white and when paired with other shades of gray colors, it will also add warmth to a room.
| | | | | |
| --- | --- | --- | --- | --- |
| Shade | Hex Code | CMYK Color Code (%) | RGB Color Code | Color |
| Light Gray | #d3d3d3 | 0, 0, 0, 17 | 211, 211, 211 | |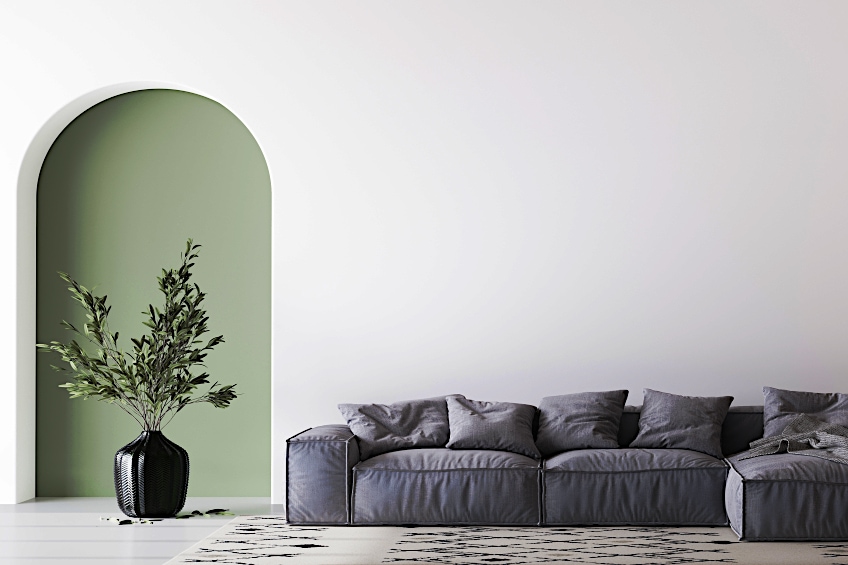 Gray Color Names
There are over 500 shades of gray colors. Gray is a common color in nature as many green or blue colors tend to give off a gray or silver look in low light. When looking at white clouds, for instance, patches or steaks of gray will easily be noticeable especially if the cloud is full and puffy, this typically happens because of low light. Sometimes looking into the distance, you may perceive the horizon to be a certain shade of gray and that is again due to low light.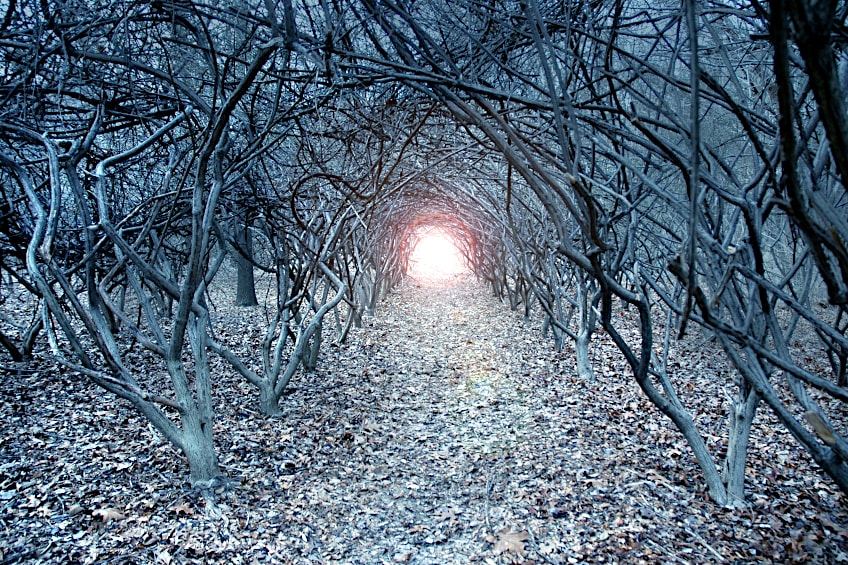 Due to the sheer number of shades of gray colors, it would be quite impossible to list all the gray color names. We have listed for you, a few of the more popular shades of gray colors to help you with the journey of choosing the correct types of gray paint that will best portray the look you are aiming for.
Typically, gray color names are quite ambitious but because there are so many shades of gray colors that complement each other, it will be quite difficult to make an incorrect choice when paint shopping, but of course, knowing the gray color names will always be to your advantage.
The charcoal gray color is typically named after the same gray tones that you would see in burnt wood.
Arsenic is a very dark shade of gray but it has an undertone of blue in the finish.
Just like the color of ash that is left behind after a fire, the light gray color appropriately named ash gray is a very popular shade of gray color.
Battleship gray is a shade of gray color that typically gets its name from battleships. By the same token, there is also a cadet gray which has an almost blue tint to the color and a lot of military uniforms are made from this popular shade of gray color.
Blue-gray is a color that represents a standard blue but has much heavier traces of gray which automatically place it into the shades of a gray color palette.
The richer shades of gray colors that show off a lot of depth are those that mostly give off a brownish hue and cinereous is one of these typical colors which also gives off a tinge of copper brown tones.
Using Different Shades of Gray
When it comes to digital design, interior decorating, fashion, or even your hair color, gray is an awesome choice for most projects. Let's explore how to use the various shades of gray, and how to choose the right gray color palette.
Interior Decorating Using Shades of Gray Colors
Because the various shades of gray colors are so versatile and suit so many different styles, it is still one of the most popular colors when decorating your home. The different shades of gray colors work in any sized room and the light gray color palette brings in a good amount of natural light as well.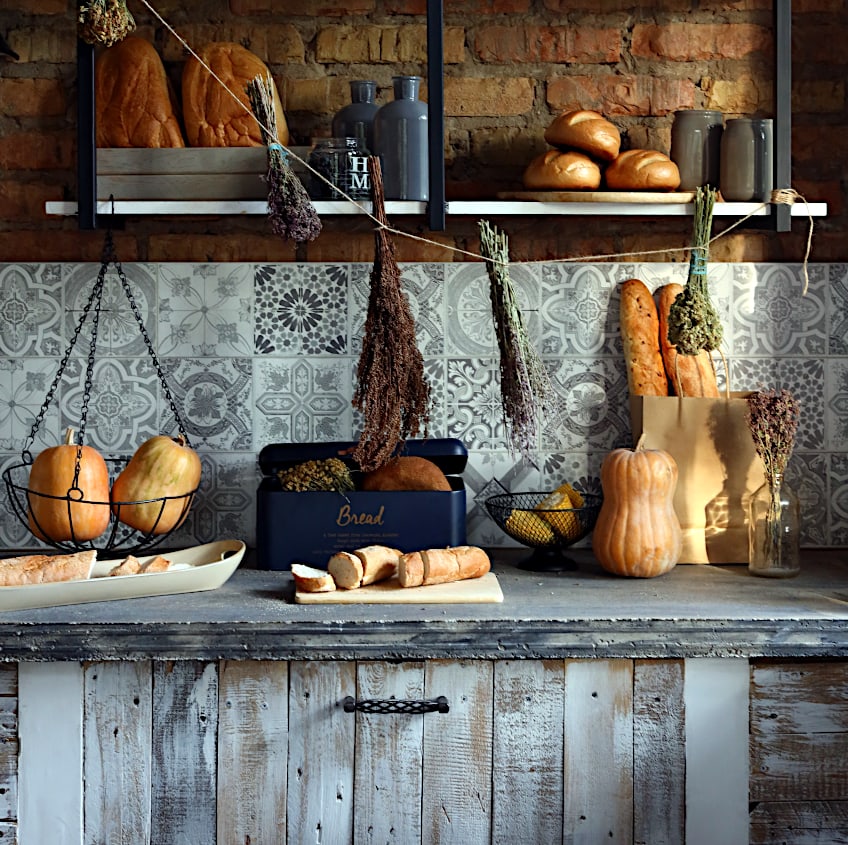 The best way to determine what colors go with gray is to look at the undertone of the gray that you intend to use. If the shade of gray color has an added green undertone, then pairing it with green accessories will make the gray undertone more dominant, likewise a gray with a more pinkish undertone will match beautifully with soft lilac colors. We do not see colors in isolation and more often than not we look at colors in pairs therefore the two colors should not clash with each other but rather live in harmony.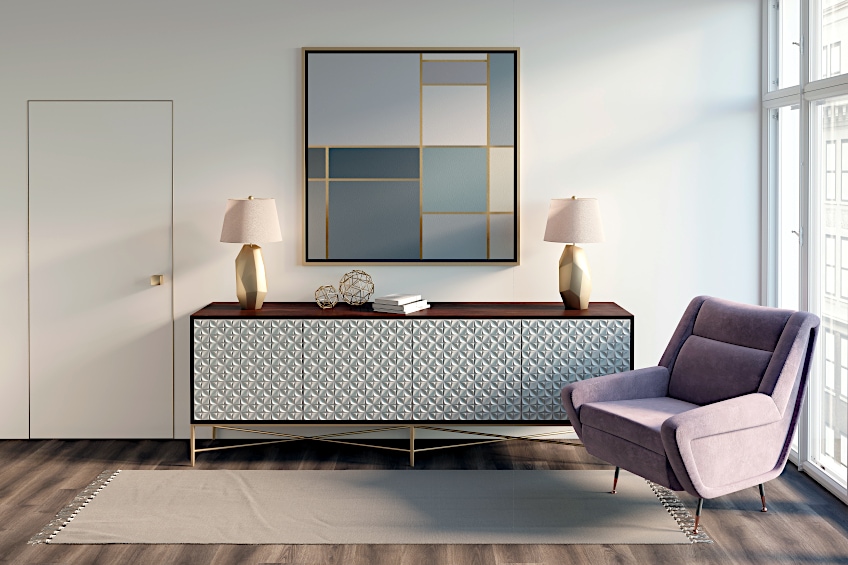 The range of gray color palettes results in an unlimited number of decorating options because it is a neutral color that can be considered either warm or cool. Shades of gray colors are most flexible and that means that when determining a decorating style, the gray color palette can be used very successfully.
When choosing to decorate with a gray color palette, it is important to consider the tone that you are looking for, especially when it comes to choosing paint for wall colors as this will have an impact on the mood of the room. The light gray tones will add light to the room whereas dark gray colors will absorb the light that is in the room. Adding a bright white color to any room will always make the space more spacious and together with a light gray, the room will reflect natural light very easily. When the room is ready to be decorated, warm accessories will complement the cooler undertones of the paint. A beautiful, rich color such as bottle green for scattering cushions or curtains can be added to the room. Green plants also create warmth. Playing with different textures will also add depth to the space, such as woven carpets or even creating a feature wall with dark woven wallpaper.
| | | | | |
| --- | --- | --- | --- | --- |
| Shade | Hex Code | CMYK Color Code (%) | RGB Color Code | Color |
| Bottle Green | #0f472c | 79, 0, 38, 72 | 15, 71, 44 | |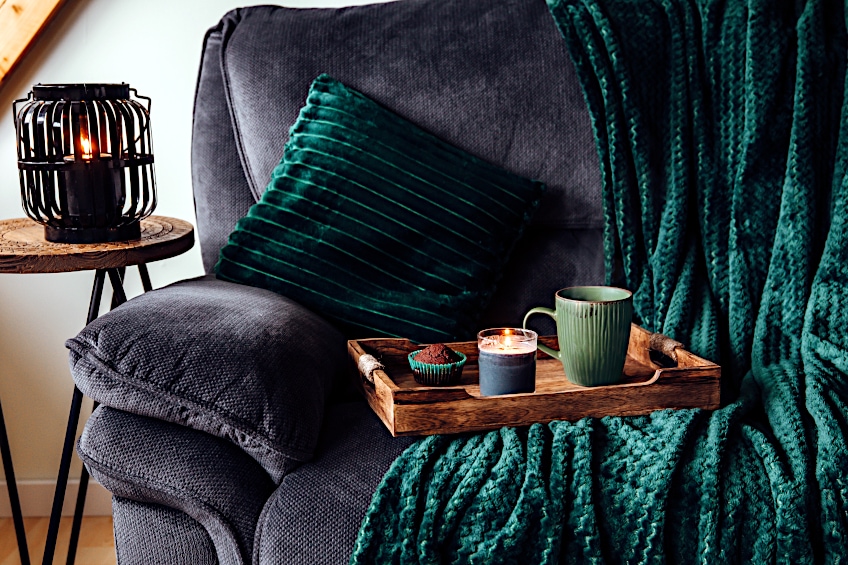 The kitchen which is lovingly called the heart of the home will probably always favor the crisp white look as it is hard to beat the brightness and clean lines created by white, but to complement and add character to the kitchen, shades of gray colors appeal to the modern kitchen especially when the gray is complemented with other colors. Kitchen colors have drastically changed from the '70s when kitchens were boldly painted in orange and greens, compared to today where a more subdued and restrained look has been trending.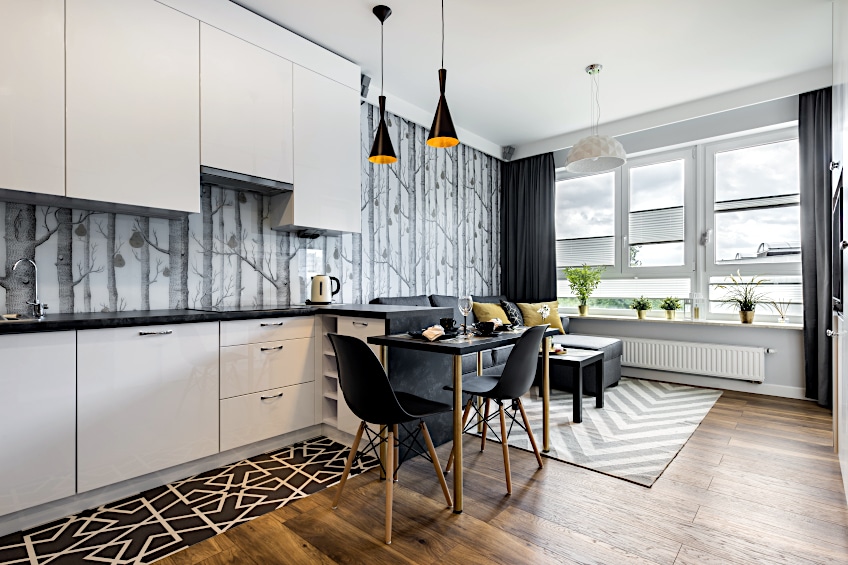 Because of the vast amounts of shades of gray colors, there is certainly room for inspiration when deciding on shades of gray colors for the kitchen. Having a combination of grays in the kitchen, from light gray to dark gray colors will create a calming effect. The light gray will ooze sophistication and the dark gray color will give off a confident design statement. Two different shades of gray colors do work very well together and can give off a subtle and neutral effect but adding any other shades of gray colors could become distracting.
The rule of thumb is that light gray will make a room appear bigger and brighter and dark gray colors will make the room appear closed in so a careful balance between the two grays is important.
The Gray Hair Trend
Popularly known as the new trendy "silver look", gray hair is no longer something to shy away from. In recent years dyed gray hair has become very trendy amongst the younger generation and to pull the look off successfully it should be paired with rich, vibrant colors. A dark rich red color will offset the different shades of gray colors hair perfectly.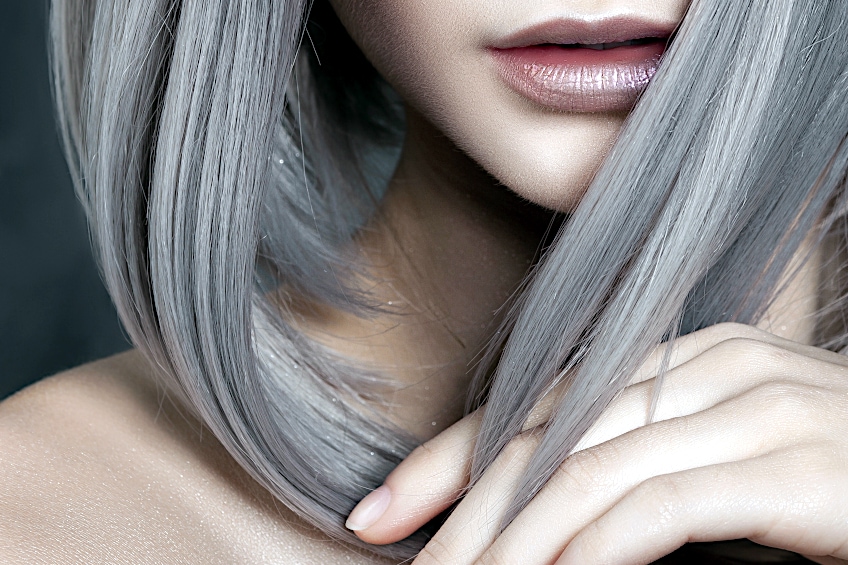 If you have decided to join the trendy fashion of going gray, try and stay away from tawny or beige autumn colors when choosing clothes, as the combination tends to make the complexion look sallow and a bit gray looking. Warm colors such as California peach or Indian saffron will enhance the look.
| | | | | |
| --- | --- | --- | --- | --- |
| Shade | Hex Code | CMYK Color Code (%) | RGB Color Code | Color |
| California Peach | #fcbe6a | 0, 25, 58, 1 | 252, 190, 106 | |
| Indian Saffron | #ff9933 | 0, 40, 80, 0 | 255, 153, 51 | |
Just as the gray color palette is available in hundreds of different shades of gray colors, so too is gray hair dye available in a multitude of different shades. The colors range from dark to light grays in a multitude of hues.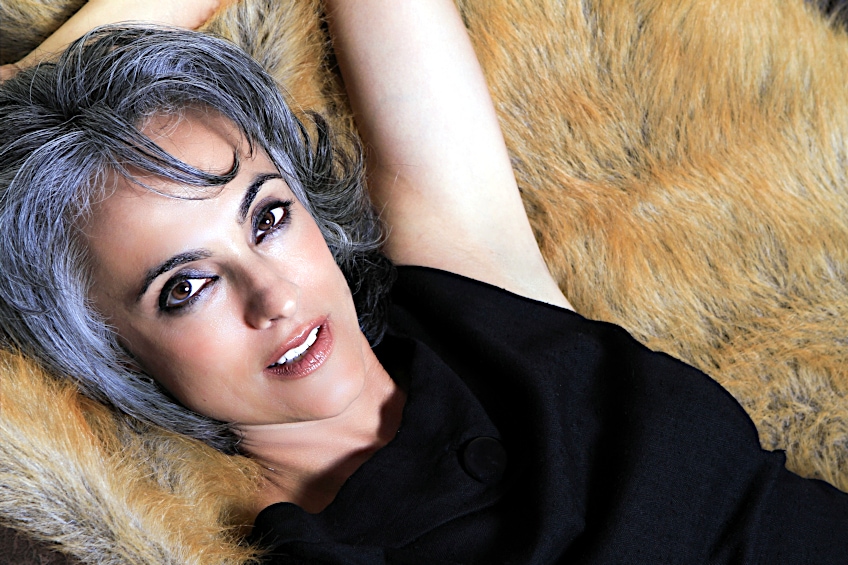 White, black, and navy clothes are always good choices to compliment gray hair no matter what shades of gray colors hair you have. When choosing white colors, be sure to choose pure white, such as ghost white, rather than beige or ivory colors, as this could make the tint in your hair appear almost yellow. Silver or gray hair will always look great on olive or fair skin with yellow undertones.
| | | | | |
| --- | --- | --- | --- | --- |
| Shade | Hex Code | CMYK Color Code (%) | RGB Color Code | Color |
| Black | #000000 | 0, 0, 0, 100 | 0, 0, 0 | |
| Navy | #000080 | 100, 100, 0, 50 | 0, 0, 128 | |
| White | #ffffff | 0, 0, 0, 0 | 255, 255, 255 | |
| Ghost White | #f8f8ff | 3, 3, 0, 0 | 248, 248, 255 | |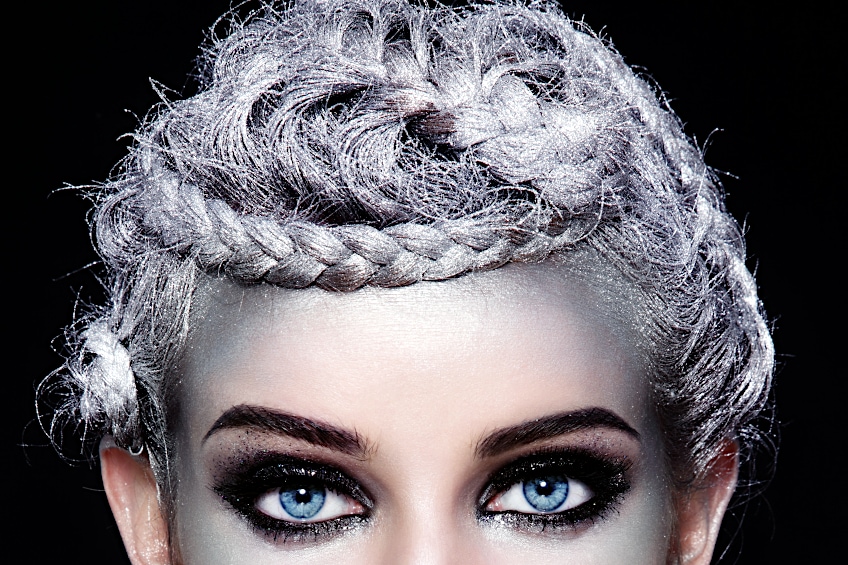 Not all skin tones suit gray hair and a bit of an adjustment might have to be made to your makeup bag to offset the newly dyed hair. One of the easiest things to do is to make the good features on your facial features pop, meaning you would want to add dark brown eyeliner and eyeshadow in either warm brown colors or even a nice rich midnight blue.
Be careful though not to use black eyeliner with gray hair as it can make you appear aggressive.
| | | | | |
| --- | --- | --- | --- | --- |
| Shade | Hex Code | CMYK Color Code (%) | RGB Color Code | Color |
| Dark Brown | #654321 | 0, 34, 67, 60 | 101, 67, 33 | |
| Midnight Blue | #08113B | 78, 78, 0, 56 | 8, 17, 59 | |
Where gray is very commonly associated with a sad disposition and perhaps a miserable day outdoors, the same cannot be said for the beautiful rich glossy shades of gray colors in the interior of the home. The thing that makes gray so versatile is that no matter what type of gray color you decide on for modernizing your home, the different shades of gray completely complement each other so it is safe to say that painting your home 50 shades of gray would be a wise choice indeed. Rich dark shades of gray colors enhance and uplift any room of the home which tells projects the simple statement that you are sophisticated.
Frequently Asked Questions
Do Gray Flowers Exist?
Yes indeed, shades of gray colors exist in the fauna and flora world. The most common flowers with shades of gray colors are roses, agapanthus, alliums, irises, and lilies. The earl gray rose is a very rare and much sought-after flower that has a light green outer petal that blends into a very light lavender color. This gives off a gray hue as it spirals through to the center of the flower. Leaves with shades of gray colors are much more noticeable in the garden than actual flowers. The perennial gray-leafed Artemisia Stelleriana are plants that carry different shades of all gray colors.
Is Gray a Timeless Color?
Gray is a timeless color as it adds depth to a room and the darker shades of gray colors also add warmth. Due to the versatility of shades of gray colors pairing up with other popular colors, it is deemed to be a color that truly stands the test of time. Different shades of gray colors are being used to paint interior walls, as it is so much easier to maintain and clean, especially in households where children and animals may live. Shades of gray colors seem to be the better alternative to other neutral colors such as beige or cream.
Does Gray Make a Room Look Bigger?
The shade of gray color that you choose can either make a room appear bigger or smaller. To make a room look bigger, rather choose a light gray color that will give the feeling of openness and more space and then pairing off the light gray with a neutral color such as white or beige will not only make the room appear calm but will also add a level of sophistication. To make a room appear smaller or cozier, the darker the shade of gray color used, the better the result.
Larissa Meyer is a 32-year-old mother and creative spirit since childhood. Her passion for painting and drawing has led her to train as an illustrator and pursue a career as a freelance graphic designer. Larissa is a talented artist who is able to master a wide range of styles and techniques to bring her artistic vision to life.