Best Resin 3D Printer – A Detailed Guide on Resin Printing
This post may contain affiliate links. We may earn a small commission from purchases made through them, at no additional cost to you.
Did you know that you can use 3D resin printers for home and DIY projects? These printers are best suited to create anything that your mind can imagine. They come in complex professional models as well as simplified home versions suitable for anyone who might want to use them. These machines are powerful and they offer a lot of advantages. So, how do you get started with a 3D resin printer?
What Is a Resin 3D Printer?
Stereolithography (SLA) technology began to advance from 1986, whereby a computer-controlled laser beam works with special software in order to create a three-dimensional resin object. This means that resin printers have been used in most homes and industries for many years now. These printers use UV-sensitive resin, and the processes in the printer harden the resin.
A 3D resin printer will be able to do a layer-by-layer process in building any kind of resin shape or design. It works the same as a 2D printer, whereby you input the design and the printer creates and produces a physical copy. 3D designs are created from resin printers using ultra-violet (UV) light. 3D resin printers are available in a variety of brands and types, although they differ in how the resin is cured and the type of applications used. All these printers have the same constant mechanism of printing and curing layers.
Resin Printers vs. Filament Printers
3D resin printers can be divided into two groups: resin or filament printers. The filament printers are most common as compared to the resin printers. This is because of a string of melted plastic (the filament) that is used in creating printed designs. It usually comes with the FDM and SLS models, which we will talk about below.
Resin printers use UV-treated resin to create the printed model, and tend to produce the best results. These printers can create finer details that are ideal for small and precise work. They are quite expensive and messy, unlike other printer types. There are a lot of resin printers available out there and you can easily get an affordable option.
Different Types of 3D Printers
Understanding the 3D resin printer mechanism can be quite confusing, because there are a lot of different terms and products available. 3D resin printers come in different forms, and some are suitable to work with a variety of materials on different scales. The following are some of the main 3D printers, each of which have styles that cover the best 3D resin printers available on the market.
DLP 3D Printers
These DLP (Digital Light Processing) printers cure the resin by using a projector as the light source. They do this by flashing each layer across the section, thus curing all the points at the same time. These printers use a complex system that directs the light to confine it to the right contours, which cures the resin. This is also achieved through a Digital Micromirror Device (DMD), where they use digital screens to project light. The screen projects an image that can be composed into tiny square pixels.
SLA Resin Printers
SLA (Stereolithography) printers have a transparent base, non-stick curing surface, and a resin tank. They use light that comes from a laser. A series of mirrors inside the printer absorb light from the laser and direct it to the position supplied by the design. The UV-sensitive resin is cured by the light through the transparent base, which then pushes up the cured resin layers.
Masked SLA Resin Printers
These printers have a slightly different design, as instead of a laser, they use light that comes from light-emitting diode (LED) lights. This light shines through a liquid crystal display (LCD) screen for the process of providing a UV light source. Each LED light creates a sliced mask of a single layer. This is a cheap resin 3D printer option due to the fact that LCD technology has become cheaper over the years.
FDM Printers
These FDM (Fused Deposition Modelling) printers are quite popular and affordable. They work by heating a thermostatic filament until it turns into a liquid state, which will then be extruded in different layers until your desired object has been created. You can do this as you move the extrusion head to match the design through the coordinates.
SLS Printers
These SLS (Selective Laser Sintering) printers use polymer and bed fusion technology powder in the process of creating 3D projects. You must heat the polymer below its melting point and deposit a thin layer of powdered material over it. Sections of the object are solidified when the surface is scanned by a CO2 laser.
Other Types of 3D Printers
Other 3D printers that are available are those of digital beam melting (DBM), sensitive laser melting (SLM), laminated object manufacturing (LOM), and so on. However, due to technological changes, these printers are not commonly used and they are not recommended for home users and beginners. The best printers when it comes to 3D resin printers are DLP and SLA models.
SLA and DLP 3D printers are among the best printers that can be used for home use to make resin models. The following buying guide focuses on the best SLA printers because they are the most commonly used resin printers in our homes.
Best Resin 3D Printers
This list contains printers that fit in different budgets, most of which are suitable for beginners. We have listed some of the top product picks of 3D resin printers according to the most premium or most expensive options, mid-range picks, and budget-friendly options.
Best Premium 3D Printers
You can expect the following 3D printers to offer the best quality and performance, although this will come at a price. These two top-of-the-range resin printing products come from the same brand, which means that you can expect the best quality and results from either product.
ANYCUBIC Photon 3D Printer
This 3D printer by ANYCUBIC lasts four times longer than an RGB LCD screen, and is a cost-effective product that is suitable for the long run. It is also efficient and operates at a speed of 1.5 seconds on every layer. This is another version of an efficient and compact UV LCD printer, and is an excellent choice for home use. The printer can produce accurate designs as a result of its strong stability features and a monochrome LCD screen. Its great stability also eliminates layer patterns.
The printer uses 15 lamp heads and matrix parallel light sources to improve the quality of the models. This is done through complete and uniform exposure to lights. This is a top-rated product among the best SLA 3D printers suitable for beginners and enthusiasts. This printer is easy to use, accurate and efficient. You can easily incorporate it to suit all DIY jobs in homes and professional workshops.
Large resin 3D printer is able to unleash your creative potential

High-resolution monochrome LCD screen for fine details
Fast printing speed, even light distribution, and dual Z-axis
View on Amazon
PROS
Great value for money
Easy to use
Has simple leveling
Has a well-sealed gasket
Comes with a UV-blocking top cover
It has a fast printing speed
CONS
Slicer software is not efficient
Only suitable for small models
ANYCUBIC Photon S 3D Printer
This product's printing is more accurate due to its dual rails, which prevent any wobble issues. Moreover, it has an LED array that promotes precision and accuracy. It is the best premium choice for more serious and important resin printing jobs. This printer is easy to use and can be pre-assembled without much hassle. The leveling procedure is done using only one screw.
This printer produces excellent fine details and textures in most models. It also comes with a few standout features like an air filtration system, an easy leveling process, and a Z-axis linear rail design that is in dual form. All of these features have been upgraded from the previous ANYCUBIC 3D printer designs.
A great starter 3D Printer that includes all the necessary tools

Easy to use and to set up as it is almost entirely preassembled
Comes with dual rails so you do not have to worry about Z wobbles
View on Amazon
PROS
Has a responsive touch screen
Easy to set up and use
Produces great details
Has extra film screens for the resin vat
Has good slicing software
CONS
Resin emits strong fumes
A messy resin printer to work with
Best Mid-Range 3D Printers
The following 3D printers are the best for enthusiasts and beginners looking for good value for their money. Falling within the mid-range in terms of price, these printers can be considered to be good all-rounders, and are ideal for those wanting a quality product without breaking the bank.
ELEGOO Mars 2 Mono MSLA 3D Printer
This is one of the best printers available for most home DIY projects, and is a great choice for beginners. This printer is quite affordable, easy to use, and delivers the best results. It is an MSLA model with a 6.08-inch monochrome LCD screen. It has a 2K HD resolution that allows you to produce detailed and accurate results. This resolution is perfect for small models and objects.
The printer itself is quick to print and very easy to maintain, and even comes with detailed instructions and guidelines to make it that much more user-friendly. It works very fast and the resin layers can be cured within just two seconds of being exposed to light, thus making the printing task quite efficient. This type of printer can handle a lot of projects over the long run. The printer is made from a durable aluminum body and has a sandblasted built-in plate.
Quick printing significantly enhances your printing efficiency
Printer has a longer lifespan and offers stable performance
Light source results in outstanding prints with ultra accuracy
View on Amazon
PROS
Has a degradable resin vat
Great value for money
Easy to use
Lightweight
Compact design
Produces accurate, precise results
Multi-language interface
Fast curing time
Incredible heat dissipation performance
CONS
Print bed can get cracked easily
PHROZEN Sonic Mini 4K Printer
This printer is user-friendly and is a top-rated, entry-level printer that can produce excellent and detailed prints. It is quite efficient, especially when it comes to creating small models. It produces high-quality and detailed 3D model designs with its 4K resolution. This is the best 3D resin printer available for home use and beginners.
In addition to being an efficient printer, it is quite accurate too. It cures resin in as little as two seconds, thus allowing you to do your printing at 80 mm every hour. It comes with an LCD screen that works for as long as 2000 hours. This is why this printer is suitable for all extensive 3D printing jobs. It has a lightweight, small design, which makes it small enough to fit into different spaces. This printer is perfect for home use because it is ideal when it comes to small and accurate models.
This printer cures in just one second, thus improving efficiency
It is easy to operate and install, with simple directions
The print quality is excellent and offers extremely high accuracy
View on Amazon
PROS
Great value for money
Lightweight with a compact design
Accurate
Fast and efficient
Works well with LCD resins
Produces incredible details
CONS
UV light can leak out of the chassis
Does not have a good resin vat
Retains a lot of resin
Best Budget-Friendly 3D Printers
If you are still not convinced whether resin printing is for you, then we recommend opting for a cheaper product that will still provide quality results. This way, you do not need to spend a fortune on a hobby that you may or may not enjoy! The following budget-friendly products are perfect for testing the waters and deciding whether or not resin printing is for you.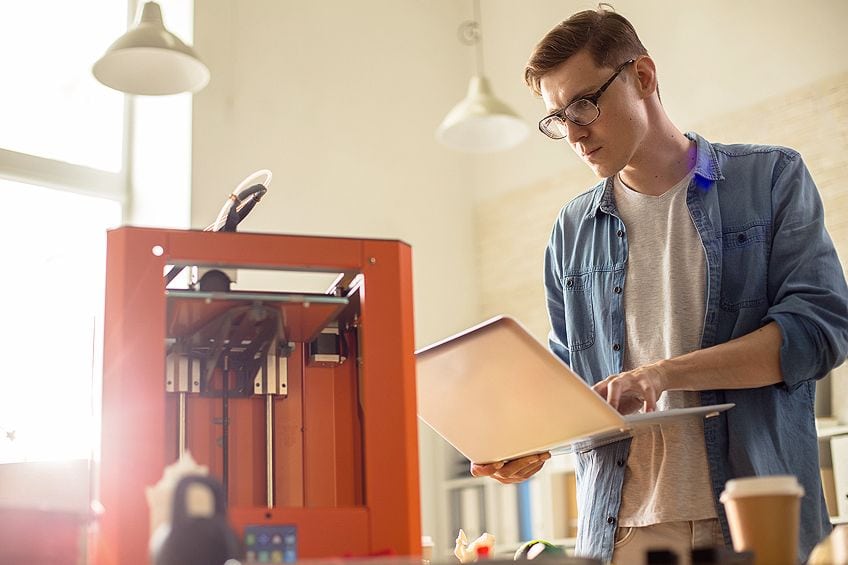 CREALITY LCD Resin Printer
This is the best stereolithography 3D printer, also considered to be an entry-level printer. It is a great printer for beginners because of its ease of use and compact design features. It can offer extremely high resolution and precision. The printer takes at least four seconds to cure the resin, since it does not work quite as quickly as other models.
It is perfect for home use and small models because of its efficiency and excellent value for money. It is a straightforward resin printer, thus making it less suitable for professionals and pros in the art industry. You can easily operate it and set it up to receive effective results.
Equipped with an air filtering system to remove the resin smell
Uses the latest slicing software to give you the best user experience
High precision and resolution with a powerful UV light for fast printing
View on Amazon
PROS
Has an effective air filtration system
Has a simple operating system
Leveling system is quick
Good value for money
QIDI TECHNOLOGY Resin 3D Printer
This printer has a unique leveling structure and design that makes it easy to use. It has a large, formal internal structure that is suitable for a variety of printing models. This is an excellent large resin 3D printer and it is the best choice for beginners on a low budget. It produces incredible and excellent results due to its LCD design.
It has a 10.1-inch high-precision screen that offers a high level of accuracy. The resin cures quickly and the screen produces excellent levels of detail. It has a software that is easy to operate and has great slicing speed. This is one of the best in the group of SLA 3D printer options, and is suitable for anyone looking for a large unit to start with.
Top, comprehensive industrial design and precision manufacturing

Easy to use, adopting highest stable structure in its unique dual rail
Equipped with high-strength tempered glass 2K LCD screen
View on Amazon
PROS
Quite responsive to small details
Has a great leveling structure
Has an aluminum resin vat
Suitable for larger model printing
Comes in a durable, protective case
CONS
Resin vat is not deep
Produces a lot of mess, which is difficult to clean
How to Choose the Best Resin 3D Printer
These printers vary in design and model from brand to brand. Their features and capabilities make them the best complex machines with moving parts. However, they are quite expensive, so you must invest in the right model. The following are some of the key features to look for when purchasing a 3D resin printer.
Printing Speed
Printing speeds differ between models, but the best 3D resin printer should be fast and efficient when it comes to printing. The differences are due to the light sources used in different printers and how long it takes for these lights to cure the resin layers. A good printer has a speed of about two seconds per layer. This speed prints effectively and is suitable for home or professional jobs.
Besides being efficient, the printing speed also affects the printing model quality. This is important when dealing with large models. Slow printing printers can cause stinging, and printers that print too quickly can affect designs that have finer details.
Leveling
The leveling process is the toughest and most challenging process when using a 3D printer. Bed leveling can be quite hard and it results in many issues during the printing process. This also goes for most beginners, where the bed leveling can be a hassle. Thus, a self-leveling bed is preferred by most artists. However, this self-leveling feature is usually only availabl on the more expensive models. So, the best alternative will be to opt for a model with a single point of bed leveling.
Size
The size of the resin printer determines the types of models you can print. This is because resin 3D printers vary in size. There are mini printers that are perfect for home use, while on the other hand, you can also get massive printers that are perfect for industrial purposes. Moreover, the size of the printer should depend on the amount of space you have in which to keep and store it. Before you go for a certain size, understand the type of work you want to do with the printer first.
Connectivity
For the 3D printer to work effectively, you must send 3D files to the printer. You should achieve the connectivity using a USB cable. Other printer models contain a flash drive space and others have an SD card slot. Other models may contain both. So, you should go for a connectivity type that suits you the best.
Slicing Software
These 3D printers must be used with slicing software. This is because printers are created to work with certain and specific software. This software can limit 3D printer results and uses. Thus, you have to understand the software that is compatible with your printer. You should also know how to work with these printers before choosing a specific printer.
Noise
All 3D printers make noise while operating, but some of them are much noisier than others. This noise factor is something that most people do not consider when purchasing a 3D printer. The best printer should operate without much noise and should fit in your space with ease, particularly when for home use.
Air Filter
The resin used can emit strong fumes and can produce quite a mess when using it. 3D resin printers work with UV resin, which is a harmful substance that emits quite the odor. This is why the best 3D printers come with an air filter, which makes it easier and safer to work with.
Resin Vat
This feature makes a lot of difference when it comes to 3D resin printers. A resin vat is defined as the tank in which the resin is stored. The first thing to consider is to make sure that this tank is deep enough to work with the printer. You should also go for a resin tank that you can easily maintain without any problems. Moreover, you should be able to clean it properly and easily after each project. You should be able to remove the resin tank easily and get rid of unwanted resin residue without imposing any damage on the printer.
When to Use Resin 3D Printers
3D printer resin is a substance that is suitable for creating most items and models used in all different types of industries. Their technology continues to evolve, and this also goes for their uses. These printer resins can be customized to suit all kinds of different designs and models. The following are the most common uses of 3D resin printers.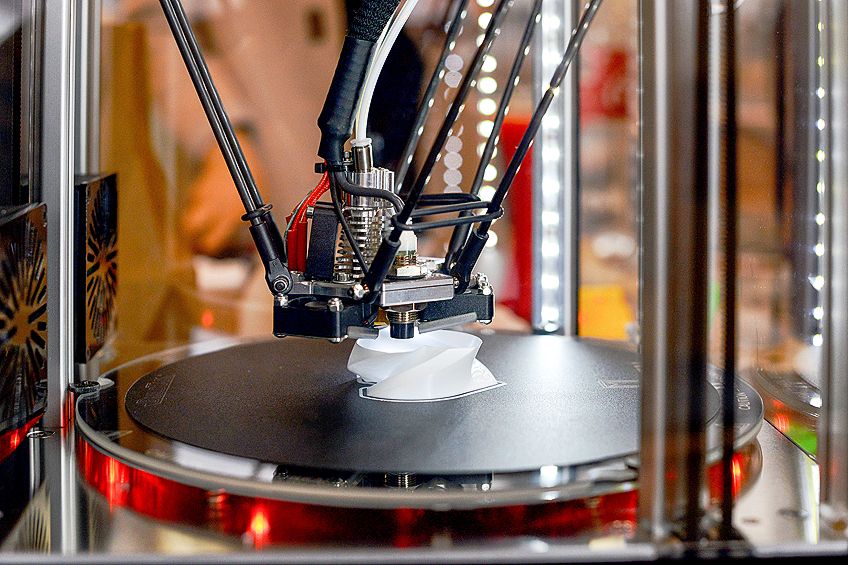 Resin Jewelry
These 3D printers are suitable for creating complex and detailed jewelry designs. They make it possible to prevent any ineffective molding techniques in the process of creating precise and detailed shapes and designs of resin jewelry. This also works for tiny jewelry pieces.
Models and Miniatures
Resin printers are the most suitable for making all kinds of miniatures and models. Thus, they can make detailed characters of decorative models, board games characters, and so on. The small resin printers in particular are effective in achieving that. You can create these designs on 3D software and print them out easily.
You can use your imagination to create all kinds of beautiful designs and experiment with these printers.The printer can even assist you in finding solutions to other DIY projects.
Dentistry
Many industries are adopting the 3D printer technology and its benefits, especially the dentistry industry. The dental industry uses these printers to make things like dental crowns, surgical guides, and so on. 3D printers can also be customized to create the finer details found in these dental items.
Healthcare/Medical Industries
The same goes for the healthcare and medical industries. They use the technology of 3D printers in creating a variety of medical items and appliances. They also use this 3D technology to create items like hearing aids and so on.
How to Use Resin 3D Printers
There are a lot of 3D printers that are available out there. They are complex machines that require step-by-step instructions on how to operate and use them. Using different printers vary because of the type of product you will be using. We have listed a few basic steps that you can follow to get excellent results.
Preparing the 3D Design
There is a need to prepare your 3D design before you start printing anything. This is also termed "slicing the files". You must make these preparations on software that is compatible with the type of printer you will be using. Your design should fit the size and specifications of the printer. When you are done with the design, you can then send it to the printer. You can do this by connecting your computer to the printer or by loading the design onto a flash drive to use on the printer.
Bed Leveling
It is quite important to level the bed in order to create high-quality 3D prints. This process varies because it depends on the type of printer being used. This is because some printers only have four screws that must be adjusted, where others have a single adjustment point, and the rest are self-leveling.
Get the Settings Right
Resins are quite different and therefore tend to cure at different times. This also goes for the different designs, each of which will require different and unique settings on the printer. The printer settings should be modified to match the model you will be making.
Also, select the right support when you print detailed models. This will allow certain parts of the model to be printed. Note that these printers do not have any link to the built plate, so you will have to adjust and do some experiments on the software to achieve the right support.
Resin Printing
The printer will do all the work when everything is ready. The printer will have total control to operate on everything that is prepared. This process can be done in two ways: either by using an LED light source or by using a digital projector in the process of curing a resin.
Curing the Resin
You must follow a few steps when you remove the resin from the printer in order to ensure that it cures properly and completely. Begin the process by taking the build plate and scrape the resin print using a plastic scraper. The resin print will come off quite easily. Drop the resin print in a container with 95% isopropyl alcohol.
Leave the model to sit for a few minutes until all the uncured resin has been removed. Remove the resin print from the alcohol, put it on a paper towel, and leave it to dry. The resin print can also be cured further under UV light or you can leave it in a warm room or place it outside.
Cleaning Up
Resin printing causes a lot of mess and you will be left with a messy printer. You can clean the resin by scraping any loose pieces off the printer using a plastic scraper. Use isopropyl alcohol and a damp cloth to wipe the printer so as to remove the resin residue. Remove any supports and then proceed to dry the printer.
Frequently Asked Questions
Is a Resin Printer Expensive?
Prices of resin printers depend on brands and manufacturers, as well as the style of the printer. Entry-level printers cost at least $200 to $1000. Expensive 3D printers are the ones found in the commercial industry and cost at least $250,000.
Do Resin Printers Have a Certain Way of Operating?
You must slice the object first (prepare it for printing) to make it appropriate for the process of 3D printing. When you are done with the slicing, upload the 3D file into the printer to get it ready for printing. You can do this by using UV-sensitive resin to cure in the light pattern, guided by the light source.
What Is the Material Used to Make 3D Resin Printers?
This depends on different manufacturers and their recipes. This resin is a photopolymer material that is ceramic-, plastic-, or metal-based. This material includes photoinitiators, oligomers, and monomers.
Larissa Meyer is a 32-year-old mother and creative spirit since childhood. Her passion for painting and drawing has led her to train as an illustrator and pursue a career as a freelance graphic designer. Larissa is a talented artist who is able to master a wide range of styles and techniques to bring her artistic vision to life.