Best Paper for Colored Pencils – Textured Papers for Prismacolor
This post may contain affiliate links. We may earn a small commission from purchases made through them, at no additional cost to you.
In art, knowing your canvas is step one to creating any masterpiece, even when that canvas is in fact made of paper. You are not limited to the types of paper and each is best suited to one or another art medium. There is paper for ink, paper for pen, paper for paints, and even paper for graphite pencils. It is up to you to discover and decide which paper is best suited to your art needs. This article is all about the best paper for colored pencils, and how to choose the right one for your pencil and paper drawing. We will talk about Strathmore colored pencil paper, and other brands as well. We will even include what the best paper for Prismacolor pencils is. Continue reading to learn more about the best colored pencil paper is, and do not worry – we've added a bunch of helpful hints to help you along the way.
What Is Colored Pencil Paper?
The best paper for colored pencils is not the smoothest of all paper surfaces, and instead has some texture, or "grain" which is another name for it. This texture allows your colored pencils to grip more easily to the actual paper surface. Textured paper can be bought in many different formats from individual to multi-sheets, and also in sketchbooks, journals, or even reams of paper.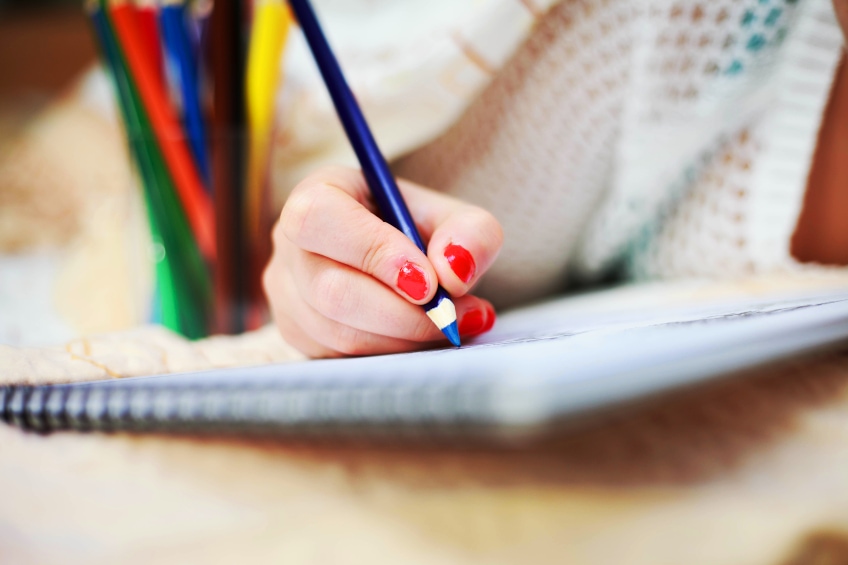 Although medium-grain paper is often favored, there are many who swear by hot press watercolor paper, despite its smooth surface, and with brands like Strathmore, Stonehenge, and Canson all stocking this paper, you are quite spoilt for choice when it comes to selecting which one is best for you.
Stonehenge Paper
This paper is made from one hundred percent cotton but is surprisingly an affordable option when it is compared to other papers on the market (such as Bristol Paper). It is available in white, but you have the option of slightly tinted as well. You can find Stonehenge paper either in pads or as larger individual sheets for more sizable artwork pieces. It is also useful for other art projects (and not just color pencil drawing) such as painting, printing, and collages.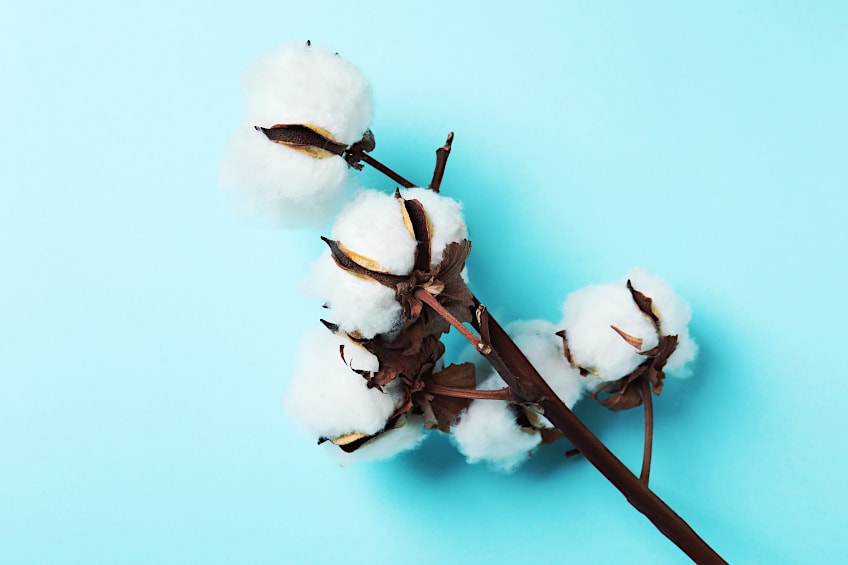 Pastel Paper
If you are looking for a soft paper that is perfect for pastels, then the aptly named pastel paper is for you. This paper is also suited to other mediums including colored pencils. Available as both individual sheets or notepads and is also available in various colors.
Mixed Media Paper
Although this is textured paper, making it ideal for watercolor washes, it is still smooth enough to bring out the finer details in your colored pencil drawings. This makes it a great choice for an artist who enjoys playing around with a multitude of mediums from colored pencils to graphite and even ink and pens.
Printing Paper
Printing paper is much thicker than the average paper we use for writing on a daily basis. This is because it has undergone a certain process that allows it to be more absorbent. It is used when you are making silkscreen printing or if you have plans to etch designs on paper. In addition to this, you can also buy this type of paper in different colors, such as neutrals and white. As this type of paper has a softer surface than other types of paper, it is better to handle it carefully so as not to damage it.
Illustration Paper
Illustration paper is very hardy, so it can withstand one or two mistakes being made. It is very hard and sturdy, so tearing is not an option, and it will not weather with too much friction. Many different brands are available on the market with different types of surfaces so that you can pick one that will work with the idea you have for your artwork. There are two main types of paper, however, and these are hot-press paper and cold-press paper. If you are creating seriously detailed artwork, hot press paper is the best option for you.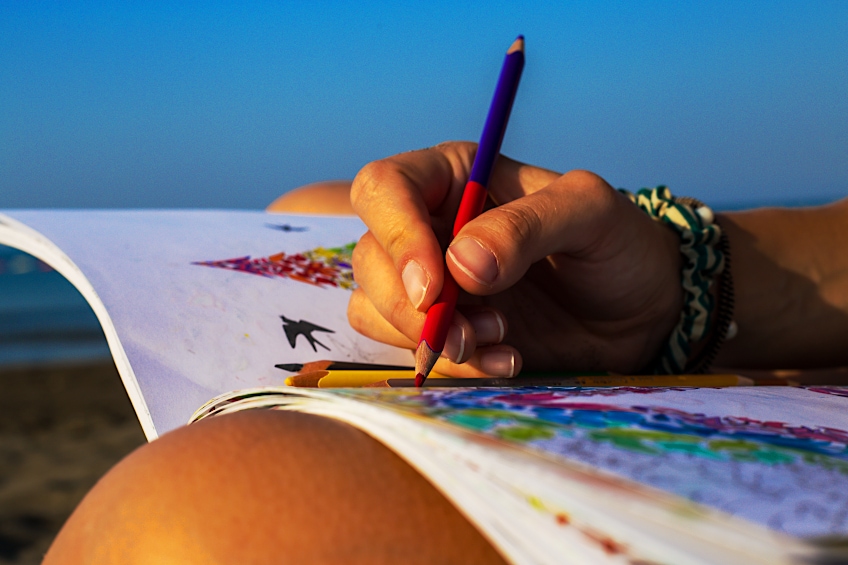 Suede Paper
Suede paper is the ideal option to use for dainty artworks. the ones that you would typically see designed for baby showers or bridal showers because it works so well with those ever-so-feminine pastel colors. It is also great for creating textured looks, like when you are sketching animals that are covered in fur. When you are using colored pencils with this type of paper, you can not erase your mistakes because the texture of the paper will be ruined, but you can rub some tape over the area and the color will lift off gently.
Mat Board Paper
Mat Boards typically come in the size of 32 by 40 sheets. When you buy a new frame, there is usually a piece of board between the picture and the frame, but it is actually mat board paper. The matboard is made from heavy-weight paper that can be cut to size so it can be incorporated into any frame. Compared to a piece of typical drawing paper, this firm board offers a sturdy working surface for you, and it is better suited for layers of color than a regular drawing paper. Additionally, the board is available in a variety of colors and the surfaces come with a choice of a few texture variations, ranging from smooth to rough.
Best Paper for Colored Pencils
Now that you are aware that when we speak of paper, we do not just mean the generally used term that means the average paper we use every day for writing on, but actually we could be referring to a multitude of paper types. It might seem a bit confusing at first, but we have a few of our favorite brands that make the best paper that is suitable for colored pencils, listed below.
Top Pick for Mixed Media Paper for Colored Pencils: CANSON XL Series Mix Paper Pad
This heavyweight mixed media paper pad by Canson offers a fine-textured finish and the versatile abilities to be used for both dry as well as wet media. IF you are a graphic designer, you will love this paper because it deals amazingly with ink pens, markers, acrylic paint, watercolor paint, and many more mediums.
Heavyweight, fine texture paper for wet and dry media

Takes erasing and blending very well

Can be used for pencil, colored pencil, pastel, and marker
View on Amazon
PROS
Free of acids
Hardy and sturdy
Works with many different mediums
Inexpensive
CONS
The paper might distort
Alcohol-based markers will bleed into the paper fibers
The paper is not set strongly into the pad
Top Pick for Medium Surface Drawing Pad: STRATHMORE Draw Pad
The Strathmore Colored Pencil Paper is versatile in that you have the option of either a medium surface to work with or a smooth one. It should be able to handle erasing your mistakes and making corrections, which means your drawing should be able to be reworked without any problems. In terms of charcoal, pencils, as well as sketching sticks, the medium surface is the best option, making this product a great choice.
The Strathmore colored pencil paper is the ultimate product if you are looking for the best paper for Prisma colored pencils, even though this paper also works for a wide variety of mediums. As the sheets of paper are micro-perforated, they can be easily removed from the book and this makes it quick and easy to use wherever you are. We recommend this colored pencil paper because it is easy to take with you wherever you go, to create your pencil and paper drawing, or whichever type of artwork.
Versatile non-reflective cream colored drawing paper

Suitable for pencil, charcoal, pastels, marker, and pen and ink
Surface can withstand repeated erasing and reworking
View on Amazon
PROS
Travel-friendly and simple to use as the pages come out easily
Hardy paper
Has a variety of cool grey or warm beige tones
Free of acids
Not too expensive
CONS
Limited in terms of suitable mediums
Has only a few sheets
Bleeding can occur
Top Pick for Textured Paper for Colored Pencils: CANSON Watercolor Textured Paper
This is a versatile product in the form of paper for colored pencils, but it is actually designed as a watercolor paint paper pad. This paper is perfect for your pencil and paper drawings, and one of the best pieces of paper for Prisma colored pencils. This paper pad comes equipped with 30 sheets for you to doodle or sketch on, and it only weighs 300g. This is the ideal choice for the newbies in coloring because they are a student-grade product for budding artists. This is because the paper is free of acids, making it more durable and able to resist weathering from excessive erasing for correcting mistakes.
This paper also works with a variety of other art mediums, so you are not limited to watercolor and colored pencils. And finally, this paper is not only free of acid but also free of lignin so the paper will stay its normal color and will not fade into a yellow tinge after a long while.
Heavyweight and durable cold press surface

Ideal surface for a variety of wet and dry techniques
For watercolor, acrylic, ink, marker, pencil, charcoal, and pastel
View on Amazon
PROS
Will not weather from erasing
Will not smudge
Free of acids and lignin
Hardy and firm
Works with a variety of art mediums
CONS
Not suitable for painting watercolor layers
It is not 100 percent cotton
What to Look Out for in Paper for Colored Pencils
When you are looking for the best paper for colored pencils, one should take a few things into consideration before you simply whip your card out and pay. What are you looking to create in terms of your artwork? Where will this paper spend most of its time? And how rough will you be with the paper in terms of making corrections? We have listed a few things that you can bear in mind, to make your decision on which colored pencil paper to buy a little easier.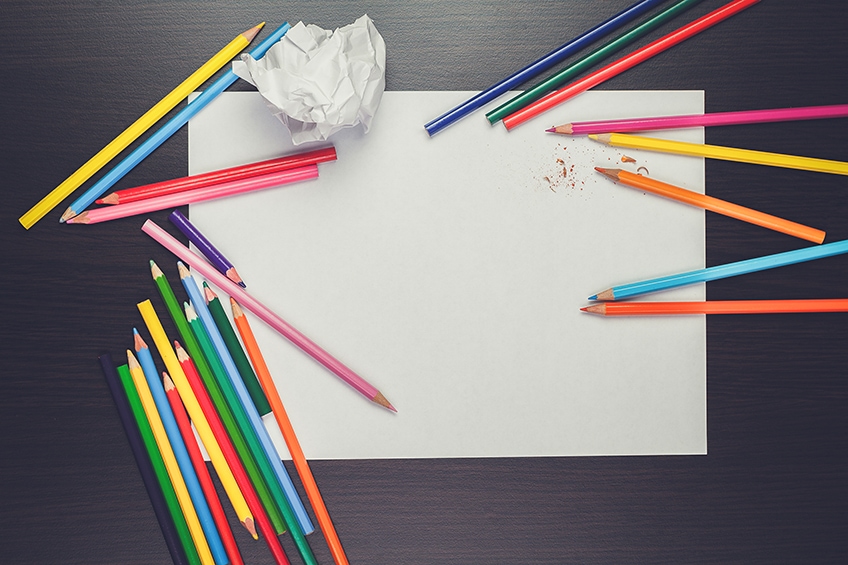 Paper Quality
The quality of your paper for colored pencils is mightily important to keep in consideration. To keep your artwork from fading from the paper, there are words to look out for on the packaging like permanent or even archival, and they imply that your artwork will last longer on the page than on ordinary paper where it could smudge and fade. The paper should also be free of acids and other chemicals like lignin, and this helps the paper last a lot longer, without fading into a yellow tinge – unless that is your vibe, then go ahead!
Ideally, your paper should be made from 100-percent cotton fibers. This type of paper is very long-lasting, up to a couple of decades even, and your artwork will be preserved on the surface for the entirety of its lifespan. The paper could last even longer if it is set inside a glass frame, but regardless, it is durable paper. It is possible to find a paper product that has good quality that is not made from 100-percent cotton. All you have to do is keep the paper away from direct light and make sure that you store it properly, like in a frame as we spoke of.
Creating Texture in Pencil and Paper Sketches
The texture or the grain of your paper will play a huge role in the quality of your artwork. The pencils you are using will be affected by the quality of the texture, and you will get different results from the various textures. This does not mean the quality of the pencils or your artwork will be lower, it simply means the effect of the pencil will change between the various textures respectively.
If the texture or grain of your paper is brought, you will best appreciate it for its ability to take on layers and layers of colored pencil. However, the roughness will grind down the nib of the pencil, and finish it sooner than with smooth paper. Medium textured or grained paper is otherwise referred to as vellum, and it is used more frequently by artists because you get the middle ground between rough textured and smooth textured paper. Smooth paper, is otherwise referred to as hot-pressed paper, and it allows for adding finer details because the smoothness allows for a finer nib. Rough textures will prevent the color from being as vibrant, so if you wish the colors to be more prominent, we suggest using smooth textured paper.
Paper Weight and Form
This might never have been something you thought you would have to consider, but the weight of the upper is very important, and so is the form. One method, the American one, takes about 500 sheets of paper and measures that in pounds. This is not the most effective method, especially when some papers are thicker or larger than others, making it an unfair measurement. Rather, you can make use of the European method which measures paper per square meter, from one typical-sized piece of paper.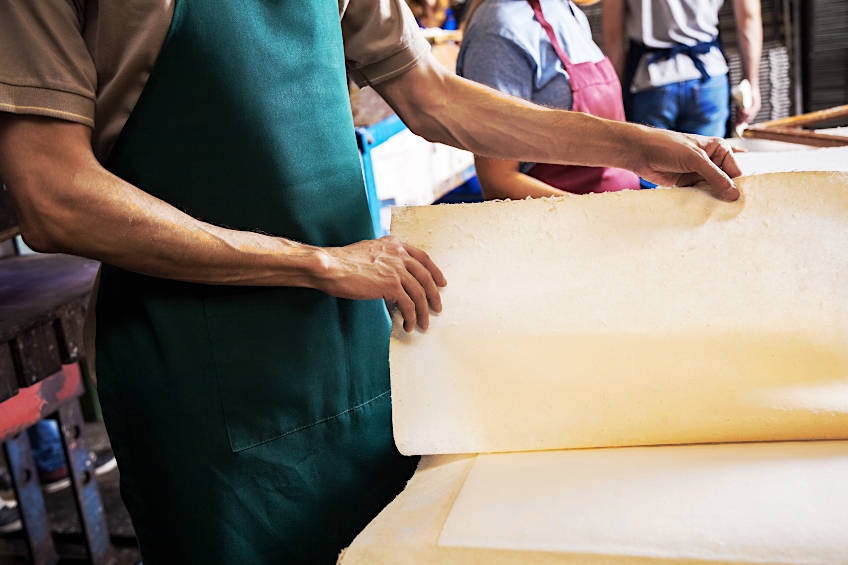 When using colored pencils, you are not limited in the choice of paper to work with, in fact, there is a wide variety of paper. However, if you are going to be using mixed media, blending them with solvents, your paper should be heavier so that they will not warp. Erasing, or burnishing, are techniques that are better suited to heavier paper that weighs a minimum of 300 grams.
If you plan to use heavy paper in your artwork, you must ensure that it is what you need in order to complete the project because it does cost a penny or two more than light-weight paper. But, if you do not plan to apply any wet media to your paper, Bristol paper is a much more affordable choice.
Effectiveness of Erasing
It is inevitable that we will make mistakes, and colored pencils are relatively easy to erase and make corrections. Even so, you will find some papers that don't function as well, leaving smudges or even tears. If you take a look at the product descriptions for colored pencil paper, you will be able to see that it is compatible with erasers, and will not smudge your artwork. After the pencil marks have been removed from the paper, there should be no sign of the mistakes when you are working with top-quality paper products.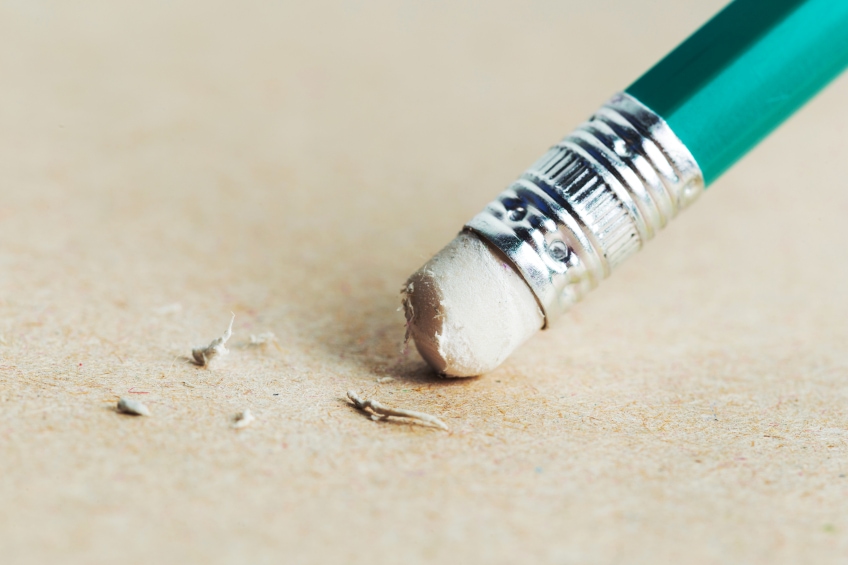 Choosing Between Toned Paper or White Paper
The use of white paper is often recommended to artists who wish to produce bright, lively, and colorful masterpieces. Always make sure that the color is actually white because some manufacturers like to claim the pristine white paper quality when it is actually an off-white tone. This can have a huge impact on the artwork, no matter how unnoticeable you think it might be.
All things considered, toned paper is not a bad option, if it works for what you have planned for your artwork. They can allow you to achieve certain effects, and add an element of uniqueness to your final piece. The colors can be anything you wish, from gray to pink to cream to blue.
Budget Paper
Not everyone can afford the top quality or expensive brands that swear by their paper. Some people prefer to keep their budget small, according to their lifestyle. Fortunately, there are so many different brands out there that offer a selection of prices from expensive to affordable. The affordable ones do not, by any means, imply lower quality, just a lower price.
Colored Pencil Paper Comparison
Here is a table of comparisons for you to make an informed decision on what paper for colored pencils you should use. It is important to note that a lot of paper brands and products are available in different sizes, sheets, pad shapes, and textures.
| | | | |
| --- | --- | --- | --- |
| Types of Paper | Acidity | Grain/Tooth | Form |
| Hot Pressed Watercolor Paper | Archival, Permanent | Smooth | Pads, sheets, sketchbooks |
| Stonehenge Paper | Archival | Smooth, medium grain | Various sizes |
| Pastel Paper | Acid-free | Wide range of colors with a variety of line and grid textures | Various sizes |
| Mixed Media Paper | 100 percent cotton and acid-free. | Rough | Various sizes |
| Printing Paper | 100% cotton paper is the best choice | Smooth and rough-grained | Variety of sizes |
| Illustration Board | Few are Archival | Firm | From 10 -15" to 30-40" |
| Suede Board | Certain manufactures make archival | Feels like fabric | Various sizes |
| Mat Board | Acid neutralized: regular, rag and museum rag matboard | Comes in a variety of colors and textures | Different size boards |
How to Use Paper for Color Pencils
Now that you have a large amount of information about the various types of paper you can use for colored pencil and paper drawings, you can move on to learning how to use the paper. We have laid out a few suggestions that have been found through the mistakes of artists to make your drawing experience captivating.
Working With Colored Pencil Paper
A lot of artists who have been practicing with colored pencil drawings for a while would say they would rather use a piece of paper or a sketching pad that has a very light texture. Even though the smooth texture would give you a brighter and more vibrant artwork, the texture allows the medium to adhere a bit better to the surface, and also gives it a unique aesthetic when finished.
The grip of your pencil is very important, there is a good reason why our teachers stressed this so much when we were first starting grade school. A calligraphy artist will also have a good grip and will have mastered their art over a long while. When you are sketching or shading a certain area, we suggest that you use round movements that are very small. This ensures a smooth end result. This method will prevent any visible pencil marks that might ruin the smoothness of your blending. We would advise using this drawing technique for covering areas unless you decide on a cross-hatching technique.
Good-Quality Pencils
In addition to good-quality paper, you should also look for good-quality pencils, which are just as important. Among the many options for wax-based pencils, Prismacolor is a popular choice. These pencils are not your average office supplies or stationery for your child at school. They are highly pigmented colored pencils, designed for artwork. This pencil has wax as the base, which means that it is soft and blends well, however, it may break easily. There will never be the most right type of pencil to use, but simply a period of trial and error. This helps you make your own decision, based on your own experiences of trying out the various types of pencils.
Paint and pencils can be similar when it comes to the fact that they sometimes appear differently on paper, so you might consider creating a color swatch for better identification of color. Sharp pencils are also important for your writing because they will allow you more control. They can be sharpened manually, or some prefer using a blade.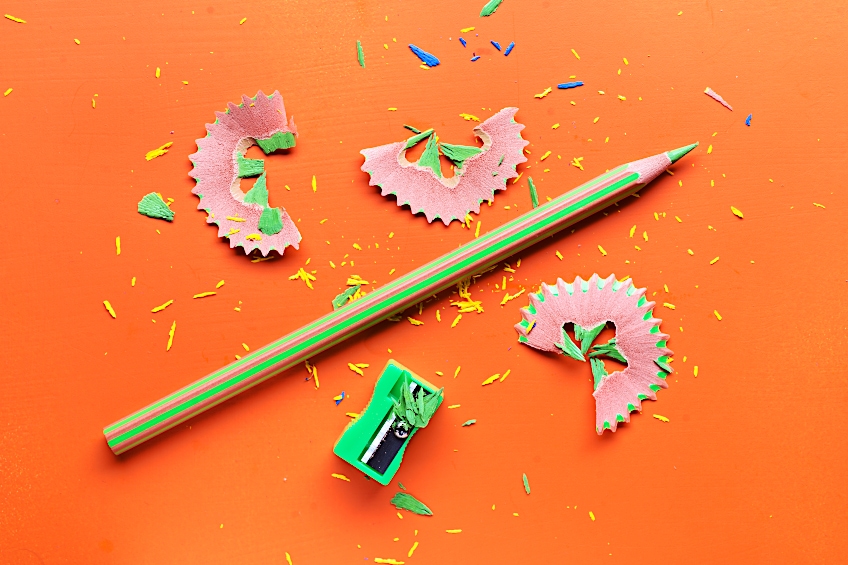 Last Suggestions
If you made a mistake that you want to erase and correct, you can always use some sticky tack or tape to try and lift the pencil from the paper. This might also help to preserve the surface of the paper so it does not look so weathered when you are finished. If the crumbs of your colored pencil fall off the artwork, you can use a brush to sweep them off, and this will prevent the crumbs from smudging the edges of your artwork.
Solvents are often used to thin out your paints, or clean oil paint from your paintbrushes. For pencil and paper drawing with colored pencils, you can easily blend the colors together, even if you do not have any of the pencils left because the last of the nib broke off. The solvents help to spread the colors around the artwork, smoothly.
A solvent is most commonly used to blend pencil colors, but if you have run out, try some rubbing alcohol. This might not be as effective, but it will do the job. Sometimes, you need to get to an area on the paper and you have to place your hand over an already colored piece. This can cause smearing, consider using some laminated paper over the area to avoid this.
Lastly, if you have a pencil that is difficult to sharpen, try using some coarse sandpaper. This will help to sharpen the pencil without running the risk of breaking the point. When using a sharpener, make sure to clean it properly as residue can stick behind and cause problems.
So, what is the best paper for colored pencils and paper drawing? Well, in conclusion, the best paper is according to what you want out of your artwork. This will depend on a lot of variables, but at least you can now make your own informed decision, or you can play around and experiment with the various textures and types of paper that are available. Using the correct paper to use with colored pencils is an important part of the process. If you want to create artwork that is affordable and will last a long time, then purchasing the best paper for colored pencils is the way to go. Do not forget to enjoy the journey along the way as well.
Frequently Asked Questions
What is the Best Paper for Prismacolor Pencils?
Prismacolor pencils are the most commonly used colored pencils because their quality is so high. The best paper for Prismacolor pencils would be a paper that is of a professional artist grade. A great option to choose would be the Strathmore paper brand.
Must You Use Specially Designed Paper for Colored Pencils?
If you were to draw your artwork on a typical piece of paper, possibly taken straight out of your printer at home, the result will not be the same as if you were to draw on paper that was designed for the purpose of colored pencils. When buying the right paper for colored pencil drawings, you should keep your eye out for the words, archival, or permanent on the label.
Will Watercolor Paper Be Sufficient for Colored Pencils?
Watercolor paper is a brilliant option to use for colored pencil drawings. Not only that but it can also work for a wide variety of other art mediums. The texture of this paper is slightly rougher than your usual paper, but it does promise a beautiful result: the optimal adhesion of the colored pencils to the surface, and vibrant colors to go with it!
Can I Draw on Printer Paper?
The great thing about printer paper is that it can be used for a variety of tasks and activities. It is not heavy paper, but it is particularly light and does not have a glossy sheen to the surface, making it suitable for a wider range of designs and artworks.
Larissa Meyer is a 32-year-old mother and creative spirit since childhood. Her passion for painting and drawing has led her to train as an illustrator and pursue a career as a freelance graphic designer. Larissa is a talented artist who is able to master a wide range of styles and techniques to bring her artistic vision to life.