Best Copic Markers – Reviewing Copic Pens and Copic Alternatives
This post may contain affiliate links. We may earn a small commission from purchases made through them, at no additional cost to you.
The Copic marker art pens are a Japanese brand of quality artist markers that come in many different colors. The Copic pens have been a popular choice for many Japanese Manga artists, which relates to both comics, cartooning, and graphic novels. The markers have gained popularity over the years and are now used by artists from all over the world for designing, crafts, and all types of art projects. If you are also looking to venture into the world of Copic markers, read further and discover more about these amazing products.
What is a Copic Marker?
Copic pens have become extremely popular with artists, as the markers are an excellent quality alcohol-based product. The markers are also acid-free, non-toxic, and easy to use. There are just over 350 different colors available that come in four different types or categories of markers. Another great advantage of these markers is that they are refillable. The ink can also be blended to create even more amazing customized colors.
The tips of the marker pens can also be replaced if needed, saving you money in the long run. Each marker comes with a dual-tip, which means that there is a nib on either side of the pen. The reservoir for the ink lies between the two nibs which, as mentioned, are refillable. For these reasons, the markers can last for many years. When using the Copic pens, you can easily blend and layer colors, creating permanent and streak-free results.
A Copic marker set can, however, be quite a bit more expensive than other options. This is due to the quality, which is obtained by hand testing each of the Copic pens before they are shipped out. This testing reduces the chance of color variations and each new ink batch that comes out will be the same as the one that came before it. So, any refill you purchase will be the same color you ran out of.
If you do not want to spend a lot of money on an entire set, you can try them out individually first. Each marker also has color labeling that helps you select the right color quickly and effortlessly. There is also a Copic airbrush system that can be used to produce a specific effect. Next, let us have a look at the types of Copic markers available.
Why Use Copic Markers?
Even though Copic pens are expensive, they are dependable, which is why many artists use them for their artwork. You should also consider them an investment, and they should last for many years. Copic pens are great for traveling, as they are not messy, and they are easy to transport. They can even withstand varying temperatures without issues.
Let us have a look at a few more benefits of using Copic markers.
Copic Pens Have Alcohol-Based Ink
Alcohol-based markers offer more durability when compared to water-based options. They also dry quickly and are less prone to cause smudging. They also provide a more permanent effect, and the colors can easily be layered. The ink used is acid-free and non-toxic, so the markers can be used by both young and old, beginner and professional.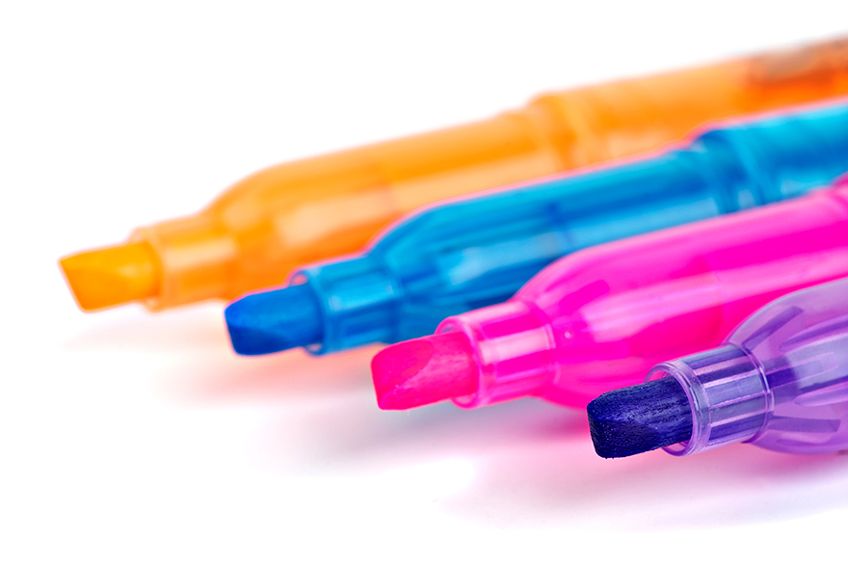 Barrels are Refillable
You do not have to throw away the Copic marker once it dries up, simply refill, and carry on using them. This saves on the amount of plastic you throw away and this makes it a little more environmentally friendly. If you needed any more reasons, refilling and replacing also makes your purchase cheaper in the long run.
Provides Waterproof Effects
When using the Copic markers, the work done is not easily washed away and it will be quite difficult to remove the ink. Even though this effect is also produced by many other products, Copic markers being amongst them ensures your work lasts a long time.
Colors Available
There are over 350 colors available for Copic markers, so you will not have to search far to get the color you need. This includes many color variations, so you can create art with as much detail as possible. You can even create custom colors by using an empty marker, your chosen ink colors, and the Copic colorless blender fluid.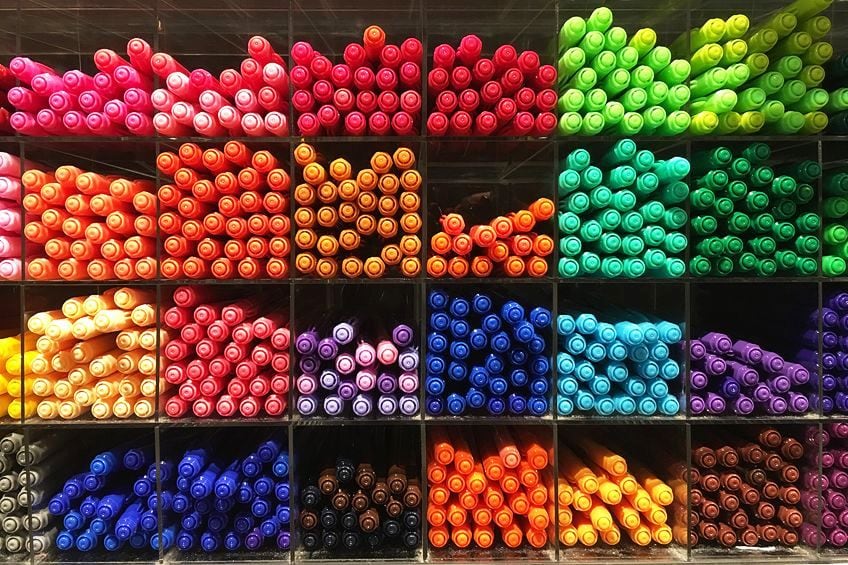 Copic Marker Categories
There are four categories of Copic pens available, first, there is the Classic, then the Sketch, the Ciao, and lastly, the wide pens. Each one of these markers, besides the wide markers, all have dual nibs that can be replaced. Each type of marker differs in:
The type of nib
Colors available
Price
Barrel shape and size
Copic Classic/Original Markers
These are one of the more popular types of Copic markers and come in 214 different colors. These also work with their own airbrush system. The Copic pen has dual tips, on one side you have a fine tip and the other side a broad tip. The square barrel contains the largest amount of ink compared to the other types of Copic markers. These Copic pens also have nine nib options from calligraphy, brush, round, super fine to standard fine, semi-broad, soft broad, and standard broad.
The markers are mostly used by crafters rather than serious artists.
Copic Sketch Markers
These markers are also a popular choice and are great for more high-quality art pieces. The dual nibs come in a chisel and brush nib with an oval barrel for comfort. You have a wide choice of 358 colors and are favored by professional artists. The tips can also be changed if necessary, but only have one other choice of a bullet nib. However, the main chisel and brush options are usually enough. These markers are also be used with their own airbrush system.
Copic Ciao Markers
These are comparable to the sketch markers; however, they are not the best quality and cost less than the Copic sketch options. These are a good choice if you are a beginner and on a budget. The Copic pens are designed with a round barrel, and you can get them in 180 different colors. They also do not have their color name displayed on the caps, which makes it a little difficult to find the color you are looking for.
The Ciao markers also only have the two nib options including the medium broad and super brush nib.
These Copic pens are not customizable, and you only have the two nib options to work with. The barrel shape is round, which can run away from you if placed on a flat surface. The marker also holds the least amount of ink, which tends to dry quickly, and you will need to refill them quite often.
Wide Copic Markers
These offer a wide nib only on one side of the Copic pen and are used to cover larger areas when needed. Even though it has a wide nib of about 21 mm, you can also use sharp edges for finer lines. These markers did come in 36 colors, however, they only now come in empty markers which you can fill with any color.
Copic Marker Comparison Table
| | | | | |
| --- | --- | --- | --- | --- |
| | Copic Classic/Original | Copic Sketch | Copic Ciao | Copic Wide |
| | | | | |
| Nib Type | Chisel and Bullet (can fit 9 different nibs) | Chisel and Brush (Bullet nib if necessary) | Brush and Broad Chisel (not customizable) | One size, wide nib |
| Colors | 214 | 358 | 180 | 36 |
| Barrel Size | Large | Medium | Small | Large |
| Barrel Shape | Square | Oval | Round | Large flat oval |
| Added Information | Customizable/Mostly for beginners | Most colors are available and extremely popular. Great for professionals | Cheaper and made more for beginners. | Now only available in empty markers, so you can use any color ink |
Copic Tip and Nib Types
When it comes to the tips of your Copic markers, it is one of the most important features to consider. The general terms used for most markers are usually brush, chisel, and bullet shapes. However, the Copic markers have their own names which we will be including as well.
Below are the three main Copic marker nib types.
A Summary of the Copic Marker Tips
| | |
| --- | --- |
| Copic Marker | Tip/Nib Type |
| Classic Copic Pens | Soft broad, Standard Broad, Semi-broad, Standard fine, Superfine, Brush, Round, Calligraphy – 3 mm and 5 mm |
| Sketch Copic Pens | Medium Broad (Chisel), Super brush, Medium round |
| Ciao Copic Pens | Medium broad as well as Super brush |
| Wide Copic Pens | Extra broad and Broad calligraphy |
Brush Tip
The brush tip, or when it comes to the Copic markers, they are known as a super brush nib. When using this tip, you can easily produce both thin strokes as well as thicker strokes when holding it at an angle. You can also adjust the thickness of a line by how you hold and use the marker on the paper. This makes it an extremely versatile brush that can create an entire art piece on its own.
Both the Copic Sketch and Ciao markers come with this type of tip.
Bullet Tip
Also known as a fine nib, these are made to help you apply thin strokes and only come with the classic type of marker. However, you can also purchase the bullet tip separately to fit in the Sketch markers, so you can use it together with the brush nib. Many prefer the brush tip for the application of finer lines as it offers more control over the results.
Chisel Tip
These tips are also known as a Broad Nib for Copic markers and are a common type of tip in many of the marker pen brands. The tip can be used to create varying stroke widths and has a little bit more to offer than a plain bullet tip. However, the brush tip remains the most versatile. The chisel tip is perfect for those who do illustrations, but you can easily experiment to find out what it can do for you. All of the three markers, excluding the wide marker, come with a chisel tip. However, you should know that the classic chisel tip is a little bigger than the ones for the Sketch or Ciao markers.
When replacing the tips, always look at the nib sizes before purchasing.
Choosing the Best Copic Markers
Since you have read this far, maybe you have made up your mind to try the Copic markers out, but where do you start and what should you look out for? Do you go for a Copic markers full set or individual markers? Everything depends on what you are going to be doing, so it is ultimately a personal choice. You will have to decide on what type of art project you are going to be doing and then decide on the features and colors you will need. The following can help you make your decision.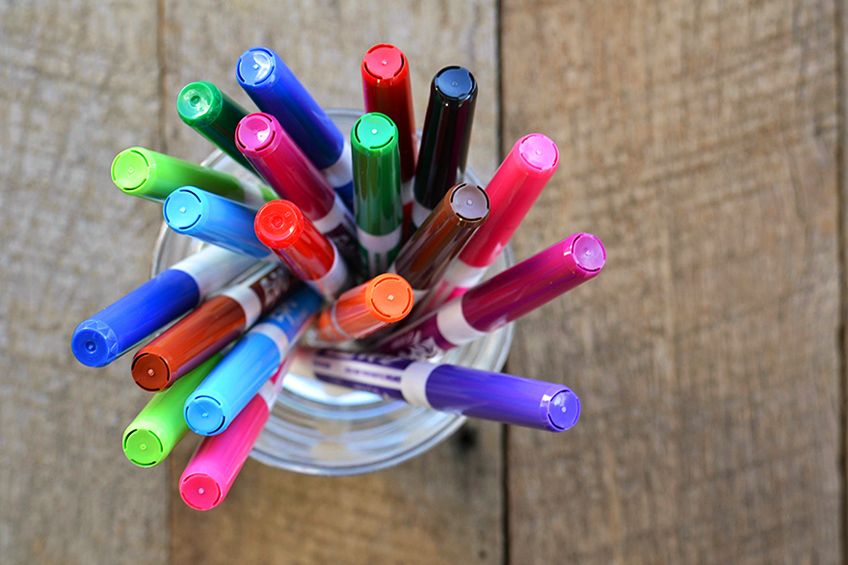 The Type of Copic Markers
We have already discussed the type of Copic markers, so depending on what your needs are and what effects you are going to be attempting. Consider if you are going to be coloring larger areas or drawing and applying finer details. Some markers are also better for beginners like the Classic or Ciao markers, while others are designed more for professionals like the Sketch markers.
The various types of markers also have different sizes and shape barrels that can hold more or less ink.
Ink and Nibs
The Copic markers are refillable, however, the different markers do not all have the same capacity. So, you will need to consider this. You can also purchase empty markers and create custom colors if needed. Marker nibs can also be replaced once they become worn and you can change the nibs on the markers. You should take note though when changing the nibs, as not all the available nibs work with all the markers.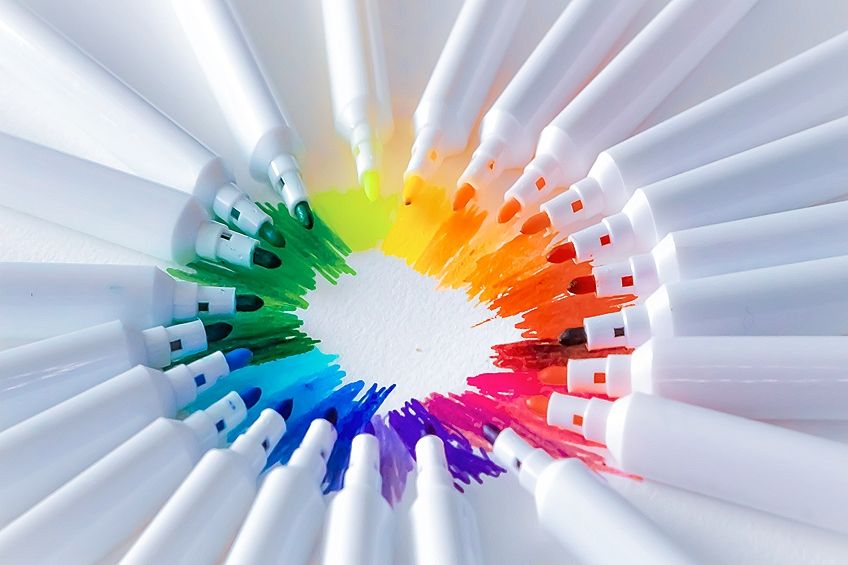 Color and Labeling
Copic markers come in many different colors and the marker you choose will depend on your chosen art form. For example, you might need more flesh tones for anime art. The markers are easily identified on the label, which we will be discussing later on in this article. For beginners, you might consider a small Copic marker set of 12-pieces before moving on to something more substantial.
There is also a Copic system designed for blending, which contains colors from the same family, and these can be used to create highlights and other effects.
Design and Ease of use
As a beginner, you want to choose Copic pens that are easier to use than jumping right in with markers that are designed more for the professional. The Copic Classic or Ciao markers are a good idea in this case. The markers are also designed slightly differently, for example, with round or oval barrels. The design helps with comfort when using them. Round barrels also tend to roll away from you on occasion, while others will remain where you put them.
Best Copic Markers
Copic markers are expensive, and you want to make sure you are getting the right ones for your project. Once you know what to look for, you can decide if you want a Copic markers full set, a smaller set, or individual markers. We recommend you get a Copic marker set, as this will provide better value for money than opting for individual markers.
One of the best ways to see what product to choose is to have a look at a few Copic markers reviews before deciding. Although, in general, Copic markers always receive excellent reviews across their product range. So, below are a few recommendations for the best Copic markers.
Top Copic Marker Set for Learners: COPIC Ciao Set
The Copic Ciao 12-piece marker set offers you basic colors to start you off on your creative journey using Copic pens. You can easily build on this Copic marker set and is perfect for the beginner artist. The markers produce amazing bright colors that work well with a variety of art forms from crafts to designing and illustrating. Colors are permanent, non-toxic, and dry quickly. The Copic markers reviews are excellent, so you know you are getting good quality.
These markers should last for many years as the tips are replaceable and the ink can be refilled. However, there are not any additional nibs for you to use. Since the barrel shape is round, you will have to be careful where you place them, as they tend to roll around. These markers are easy and comfortable to use, so can be used by younger adults and kids as well.
Replaceable tip and refillable cartridge saves you money

Ethanol-based ink dries acid-free, is non-toxic, and safe for children

The top-quality ink is permanent and vibrantly pigmented
View on Amazon
PROS
Vibrant colors
Basic set and affordable for beginners
Good quality
CONS
Limited color options
Also limited in nib choices
Best Copic Markers for the Experienced Artist: COPIC Sketch
The Copic Sketch Markers is a comprehensive Copic marker set of 72 colors. All markers are refillable and come with a brush tip and chisel tip for blending and sketching. There is a color from each color family and the art markers are perfect for fine art, illustrations, architecture, drawing, product designs, and lots more. They are also great for those of you who are hobby enthusiasts and love crafting.
The set provides a range of colors and shades and is considered a Copic markers full set. The Copic pens come in a plastic carry case that is transparent and helps to keep them all in their place for easy access. The colors are vivid and are perfect for blending. You will need to use these markers on quality paper, otherwise, they will bleed through. This Copic marker set is an investment as the price is rather steep. However, you are getting excellent quality markers that should last a long time. As for design, these Copic pens have an oval barrel shape, so they will not roll away when you put them down.
Replaceable tips and refillable ink cartridges for long-lasting use

Permanent ethanol-based ink is non-toxic and acid-free

The set includes 72 vibrantly pigmented Copic markers
View on Amazon
PROS
Variety of colors and shades
Blends well
Vivid colors
Smooth application
Works with the Copic Airbrush System
Best Value for Money Copic Pens: COPIC Sketch Set
The Copic 6-piece Sketch Set is available in skin tones as well as other secondary colors, pastels, blues tones, green tones, and bold primary colors. The skin tones provide a genuine realist look and are well worth the investment. The Copic markers reviews on the product are excellent. Each marker has a wide and brush tip, and these can be replaced, and the pens can be refilled. The nibs that can be replaced or interchanged include the medium broad nib, the super brush, and medium round nibs.
Packaged in a clear plastic case for storage and protection

Refillable markers and replaceable nibs are compatible with airbrush

The Alcohol-based ink is permanent and non-toxic and dries acid-free
View on Amazon
PROS
Blends easily
Excellent tone options
Amazing consistent colors
Skin tones are great for drawing anime
CONS
Needs quality paper for best results
Copic Color Labeling
Since there are so many colors available for the Copic markers, there has to be a way of easily identifying the color you want. This is made easy by the color code you can normally find on the cap of each marker. This code includes the color family, color saturation, and color intensity. Below is the code, you also usually have the name of a specific color, for example, crimson. When it comes to blending colors, you want to choose colors that are found close to each other. Copic has its own chart for easy reference.
Color Family
When looking at the color code, you will see one or two letters before some numbers. These classify the color family and pens with the same letters are in the same color family. Below are a few examples you can have a look at as a reference, but these are only a few examples and there are numerous other options available for each family.
B-Blue
V-Violet
BV-Blue Violet
R-Red
RV-Red Violet
Y-Yellow
Color Saturation
After the letters in the color code, you have some numbers, the first number specifies the saturation level. The numbers are from zero to nine, zero meaning the color has high saturation. Nine, on the other hand, refers to a color that has a low saturation. If a color has a high saturation, means it is a vivid color that contains no white.
When blending, identifying another similar number will keep the saturation level constant.
Color Intensity
The last number in the code specifies the color intensity. These also run from zero to nine, zero displays the lightest color and nine the darkest color. When it comes to different tones, select as follows:
For highlights select colors with numbers between zero and four
Mid-tones: four, five, and six
Shadows: seven, eight, or nine
Blending: two or three
How to use Copic Markers
Having access to so many colors and different nibs or tips, there is no end to what you can create when using Copic markers. Let us have a look at a few things you can do and how to use Copic markers more effectively.
Creating Lines
The various nibs Copic markers provide offer you many different ways you can create lines. From thicker or broader lines to thin and fine lines for specific art projects, you can express yourself in many different ways by using this simple application. Using a medium broad nib, you can easily cover a large area. However, using the same nib, you can also use the edges to create finer lines and dots. When using the super brush nib, holding the marker straight up will produce thin lines. Slanting the nib slightly will produce thicker lines and can also be used to cover larger areas.
Layering with Copic Markers
You can easily layer colors and create shading effects by simply coloring over your first layer of color. You can also create different color intensities and saturation levels by following the color family chart. For example, shadows, different colors of grass, or skin tones.
Blending Colors
Copic markers are perfect for blending and it does not matter what color you use, they will all blend. However, using colors from close to the same color family work best. You do not have to stick to this, and you can create your own colors and variations, so experiment and see what happens. An important factor for creating the best blends is to have excellent quality paper.
Then you get the colorless blender, you do not need it to blend the colors, but it is useful and helps the process along. This Copic pen uses the same type of ink as the other markers but it has no color. To use the blender, fill the area you want to blend with this pen first. Apply the color you want on top of the blender layer while it remains wet. The color added will appear smoother since the colorless blender is distributing the ink evenly across the surface.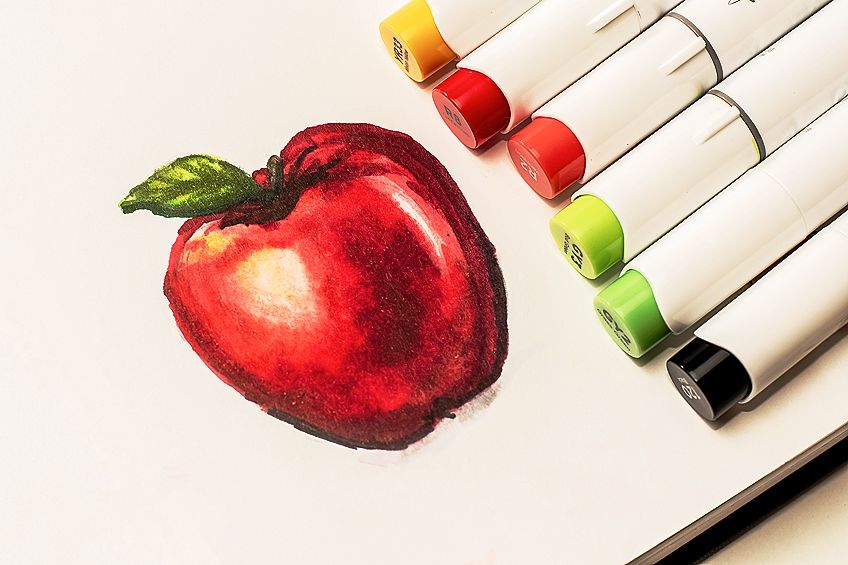 The blenders are a great way to add highlights, by applying lighter colors to darker areas. You can also use colorless blenders to create a fading effect. To determine how the colorless blender will react with a certain color, you can test it out on a separate piece of paper before you begin on your art piece. Colorless blenders can also be used to correct mistakes, like pushing back colors that have gone outside areas you want them to go. Other things the colorless blender can do include:
Adding texture to a color image
Can be used on transparent images
Helping to fix mistakes
Pre-soaking of the paper
Blending and softening colors
Neatening up edges
Applying Even Colors with Copic Markers
When using a Super Brush nib, you might find that when using your Copic markers and you color in a zig-zag fashion or from side to side, the color will appear uneven and creates texture. To help avoid uneven coloring, begin at one end of where you want to color and move in small circles and slowly move to make larger circles without lifting the marker off the surface of the paper.
You can also try applying in one direction, for example, if you want to color a circle area, first color in one direction across the circle and then do the same in the opposite direction to create a more even and smooth look.
Using the Right Paper with Copic Markers
The best paper to use when it comes to Copic markers is Copic paper, because it is made to work with the Copic markers. The best Copic paper would be the Copic Marker Blending Card, an excellent quality paper with a smooth surface that retains the vivid colors of the markers. The paper is also compatible with inkjet as well as laser printers and is perfect for blending and illustrations. However, it is quite expensive.
An alternative paper that is much cheaper would be the Canson XL Series Marker Paper, which is a lightweight paper, however, it is bleed-proof. There is also the Canson XL Series Bristol Pad, which is more of a heavyweight paper that is more durable. However, it does tend to soak a little more ink up and dries more slowly.
Most of the paper for markers is smooth, as the tip or nibs do not work well on a rough surface. You can damage the tip over time on a rough surface. Also, if you are going to be doing a lot of layering for your art piece, heavy-weight paper is best. Unsuitable paper may get damaged or absorb too much ink to create what you want.
Ultimately, you might have to experiment to find the paper that works best for your style of art. One of the main factors to consider when using Copic pens is the bleed-proof properties of the paper you are using. Bleed-through might be a problem, especially for sketching.
When working with Copic markers, it might be a good idea to place something underneath whatever paper you are using, just to make sure it does not mar the surface below.
Many alternative brands of paper are designed for alcohol markers and other paper types that might provide a unique effect you are looking for. However, if you want to remain with the Copic brand paper, here are a few types they have available.
Premium Bond Paper: Bleed-proof, with a somewhat off-white color, is recommended more for the beginner
Custom Paper: Bleed-proof, white paper that provides bright colors
PM Paper: Bleed-proof paper for designing and can be used with pastels and pencils
Thick Marker Paper: Will provide bright colors and perfect for gradation effects
Gasen-shi: Bleed-proof, and perfect for watercolor art pieces
Refilling Your Copic Markers
One of the advantages of Copic markers is the fact you can refill them with ink. You can buy the different ink bottles in all the colors provided. One bottle is 25 ml and will last according to what type of marker you are using. When filling the Classic markers, you should be able to refill the marker nine times. The Sketch markers should be able to be refilled twelve times, while the Ciao markers fifteen times. The Wide markers use quite a bit of ink, so they can only be refilled about seven times. There are two main methods of refilling or boosting your Copic marker, the drip method and using refill bottles. There is a third method, using a Copic ink needle but the needles are not widely available.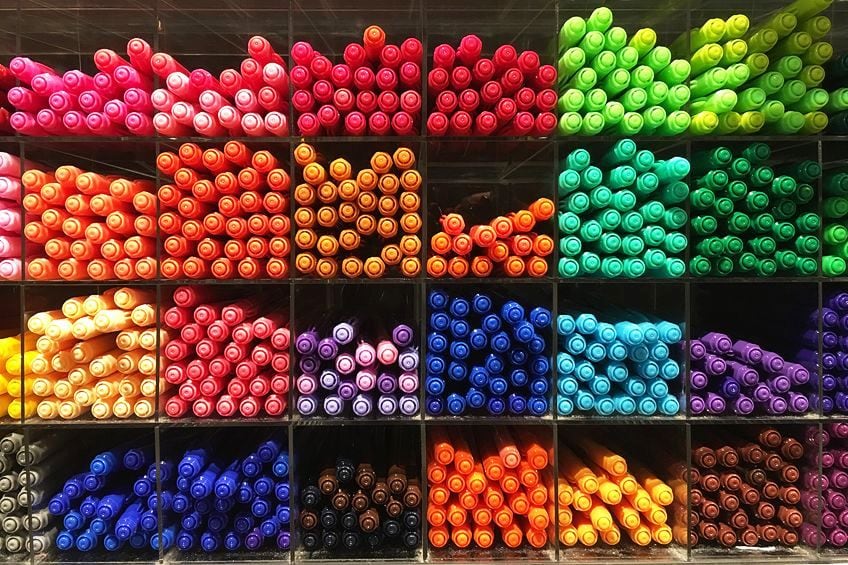 Drip Method
The drip method is easy, and you do not have to remove the nib to do it. Select the correct ink color refill, and make sure you work over an area that is covered or protected. This is just in case you mess a few drops. You do not want to get ink stains over your desktop. You can also use gloves if you want to avoid getting any ink on your fingers.
Remove the caps from both sides of the pen
Remove the cap from your refill bottle
Turn the refill upside down over the Copic marker nib
Make sure the marker is tilted at a 45-degree angle
Squeeze the refill bottle extremely gently
A drop should appear and should soak into the nib
20 drops should be enough
It is best not to overfill the marker
Stop when the ink begins to drip out the other end
Refill Bottles
This method is also quite simple and quick to perform. All you have to do is make sure you have everything ready. Again, lay down some newspaper and cover your work area so that any messes will not land directly on your work surface. The people at Copic have also come up with a new refill design and long nozzle for more control.
Take the caps off both ends of the marker
Removing the caps helps to balance the air pressure inside the marker barrel
Remove the nib using some tweezers
Take the cap off the refill and place the nozzle into the marker where the nib was
Squeeze gently to allow the ink to flow into the barrel
Hold the bottler vertical while filling
Fill the marker and replace the nib
Note: The Copic pen is not transparent, so you cannot see how much ink is going in. You will need to measure the amount to be more accurate. If you know the marker is completely empty or dry, you can use the measurement on the refill to check how much goes into the marker. A Copic Classic takes 1.8 ml, the Copic Sketch 1.8 ml, and the Copic Ciao 1.4 ml.
If the marker is not completely dry, rather go for 1 ml to avoid overfilling.
Changing the Nibs
The nibs can easily be replaced if they become damaged or worn. You can also change the nibs to get different effects, lines, and strokes. Remember, not all the nibs are compatible with all the markers. The Copic Sketch has the most interchangeable nibs available, while the Copic Ciao is the least customizable. The process of changing the nibs is simple.
Cover your work area with some newspaper or paper towels
Remove the cap from the Copic pen
Using tweezers, remove the nib
Take the new nib and insert it into the marker and replace the cap
Place the marker down onto your work area for about three minutes
Once you remove the cap again, the ink should have filled the nib
Best Copic Alternatives
Since Copic markers are so expensive, is there such a thing as Copic alternatives? Yes, there are quite a few cheaper brands that have similar formulations. These Copic alternatives are not only more affordable but should have excellent quality alcohol ink and similar dual-nibs. If you are thinking of going for Copic markers but wish to experiment first, these cheaper Copic alternatives are your best option. Below are a few recommended Copic alternatives that you might find interesting.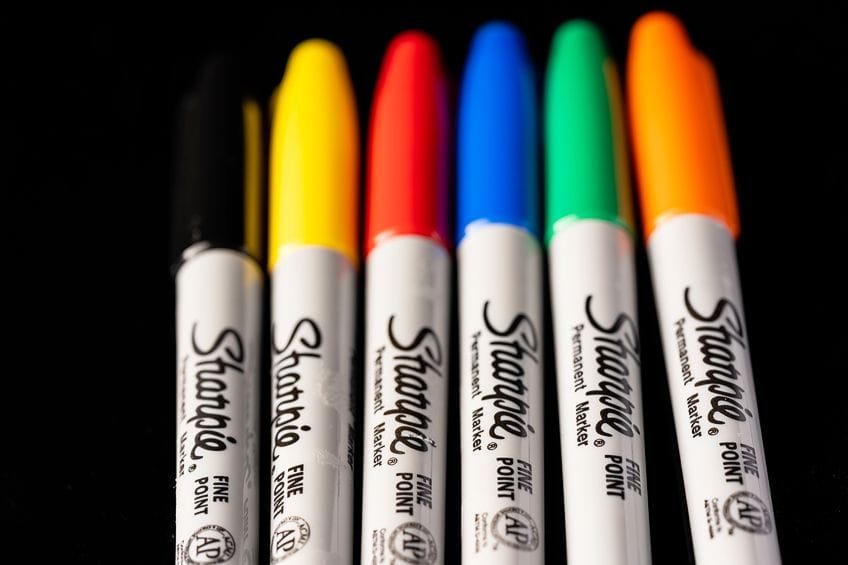 Best Quality Copic Alternative: WINSOR & NEWTON
The Winsor & Newton Promarker Set comes in a dual-tip design that has a fine bullet nib on one end for fine lines and a broad chisel nib on the other side to help create varying line widths. The markers offer great quality and provide streak-free and amazing coverage. The colors blend well and can also be used on paper, wood, glass, and plastic and are great for those who do crafting, illustrations, and sketching. The colors can also be layered and mixed with no smudging. These are skyscape tones, but you can also get a variety of other options including skin tones, yellow tones, earth tones, and more.
Fine bullet nib for fine lines and a chisel nib for full coverage

High-quality alcohol-based inks give tonal range and vibrancy

All colors can be layered or blended on paper, glass, wood, and plastic
View on Amazon
PROS
Dries quickly
Alcohol-based vibrant colors
Blends well
Dual-tip with bullet and chisel nibs
CONS
Will bleed-through paper that is not of high quality
Not refillable
Best Value for Money Copic Alternative: ART-N-FLY Brush Markers
The Art-n-Fly Brush Marker Set offers a chisel and brush nib dual-tip that are replaceable. The marker is also refillable, and the refillable ink can be used 15 times per bottle. The marker offers similar quality to the original Copic markers at a cheaper price. There are 24 colors available in this set, a mixture of natural colors, earth tones, vibrant colors, and muted shades.
Japanese brush tips and alcohol ink like Copic original markers

24 colors with the right mix of vibrant tones, muted, and earth tones

Dual-tip with brush markers on one side and a broad chisel tip
View on Amazon
PROS
Ink can be refilled
Nibs can be replaced
Pens come in a chunky hexagon design for comfort
Closest alcohol-based pens to Copic markers
Blends easily
CONS
Has a lot fewer colors when compared to Copic markers
Most Popular Copic Alternative: PRISMACOLOR Double-Ended Markers
The Prismacolor Markers are excellent quality alcohol-based markers that provide wonderful bright colors and are great for blending. The marker is dual-tipped, with a fine tip and chisel tip to create various lie widths. These markers can be used by both beginners and professionals alike and come in 200 amazing colors.
Double-ended marker with a fine tip and a chisel tip
The ink is formulated for rich color saturation with smooth coverage
The alcohol-based ink is non-toxic and safe for children to use
View on Amazon
PROS
Round barrel for comfort
Rich Colors
Smooth flow of ink
Non-toxic
Affordable
CONS
Cannot remove nibs
Not refillable
Caps are hard to remove
Copic Marker Art Tips
There are always so many things to learn and discover when it comes to any form of art and the same applies to using Copic markers. Those that have tried and tested these amazing markers have learned the various tips and tricks to using them. Below are a few basic tips to help you create even better artwork with fewer hassles.
Test your markers out first to see if they will bleed through on the paper you are using.
Always have some extra paper underneath, even if the paper says it is bleed-proof.
When working with multimedia art pieces, ensure all other work you have done is dry before using the alcohol-based markers. Mainly to avoid any smudging from occurring.
When shading, work from light to dark. Working the other way makes it hard to fix any mistakes.
Seamless blending and forming gradients of colors work best on good-quality paper to prevent bleeding.
Use the colorless blender to push or soften your Copic marker ink.
Use the colorless blender to add texture and soften colors.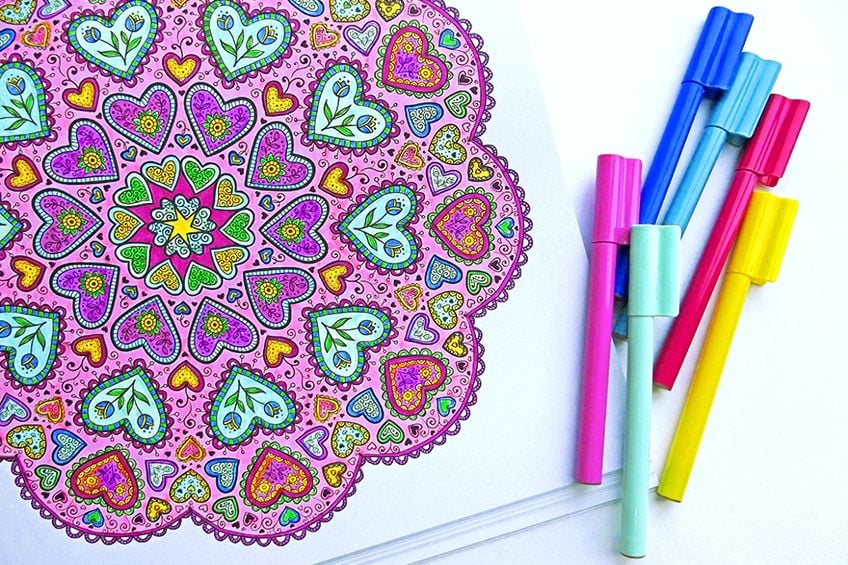 When blending and you see some opposite color coming off onto the nib, simply take the pen and draw onto some test paper to help remove the added ink color.
For easier blending, always use colors that are in the same family.
If you do not have a lot of different shades of colors, you can take a grey marker and use them with your color to achieve various shades.
When creating bright highlights, you can leave a section of the white paper open for this effect.
You can get a darker shade using the same marker by simply applying the marker, waiting for the area to dry, and using the same marker over the area you want to darken.
If you do not have a certain color, you can create your own using the colors you do have, for example, yellow and blue make green.
If you are experiencing bleed-through or your colors are darker than you want, you may be coloring too slowly.
Whether you are a beginner or professional, young or old, Copic markers are the best you can get. Thanks to their diverse range, whatever your project there will be a Copic marker for you!
Frequently Asked Questions
What Is a Copic Marker?
Copic pens are a Japanese brand of high-quality alcohol-based ink markers. The markers are dual-tipped, usually having a different type of nib on either side of the pen. These markers are non-toxic, are low in odor, and come in over 300 different colors but tend to be more on the expensive side.
Are Copic Pens Permanent?
Yes, the Copic marker colors are permanent, and the pens are refillable using ink refills. You can also get empty markers so that you can create custom colors. However, depending on the environment and the colors used, colors may fade over time.
Why Are the Best Copic Markers so Pricy?
The markers offer superb quality and are alcohol-based. They can also be refilled, and the nibs are replaced. They also come in many different colors, blend well, and are quick drying. Where the markers are manufactured, they are hand-tested for their quality as well as color consistency, so you get what you pay for.
Can the Copic Pens Bleed-Through Paper?
Copic markers will bleed through low-quality paper and paper that is too thin. There is specially designed Copic paper you can use, or you need to get paper that is bleed-proof and preferably heavyweight.
Are Copic Colors Lightfast?
The Copic markers may be archival and will not destroy the paper, however, they are not lightfast. Any art piece you create will, unfortunately, fade over time, but you can slow this down by keeping it out of sunlight.
What Is the Best Way to Store Copic Markers?
Keep the markers in a cool and dark place, so they are not exposed to any sunlight. Most sets come in a handy carry case for easy storage, however, laying them horizontally is best to keep the ink from pooling on one side of the pen. This is not absolutely necessary, as you can simply turn the marker around and the ink should work fine after a while. The ink is also flammable, so keep them away from open flames.
Do Copic Pens Last Long?
When using and storing your Copic pens properly, they can last for many years. This is because the markers are refillable, and you can replace any damaged or worn nibs.
Why Does the Actual Ink Color and Cap Color Differ?
The plastic cap and ink are made from different substances, the inks are dye-based, while the cap has pigments and resins. The different substances make it hard to create perfect matches. The cap colors should rather simply guide you. To get a more accurate color vision, you can always refer to the 'Copic Collection' which can be downloaded via Google Play or the App Store.
Larissa Meyer is a 32-year-old mother and creative spirit since childhood. Her passion for painting and drawing has led her to train as an illustrator and pursue a career as a freelance graphic designer. Larissa is a talented artist who is able to master a wide range of styles and techniques to bring her artistic vision to life.