Burgundy Color – How to Mix and Use This Deep Shade of Red
This post may contain affiliate links. We may earn a small commission from purchases made through them, at no additional cost to you.
What is the burgundy color? The color burgundy is what we like to call a sophisticated deep, rich red color and it is directly inspired by the deep, beautiful color of wine from the rich Burgundy farmlands in France. Now, you may ask the question: is the burgundy color red? It does indeed carry a rich red hue, but the burgundy color is more of a deep red-brown and purple shade of color. The burgundy color is often associated with wealth and ambition, as well as success and sophistication. Burgundy is used most effectively during the winter months as it's generally considered to be a cool color. Let us explore the interesting background of the beautiful burgundy color and how it fits into our daily lives and our surroundings.
An Introduction to the Color Burgundy
The burgundy color is not a color that is spoken of as often as the primary colors you will find on a color chart, it is really a combination of three colors that make up the burgundy color. The deep dark red color of burgundy is made up of mixing red, brown, blue, and sometimes even green. All of these combinations will result in a rich red and brown color with purple undertones.
Because of the rich look that the burgundy color gives off, it is often incorporated into interior decorating as it complements a number of other colors when paired together.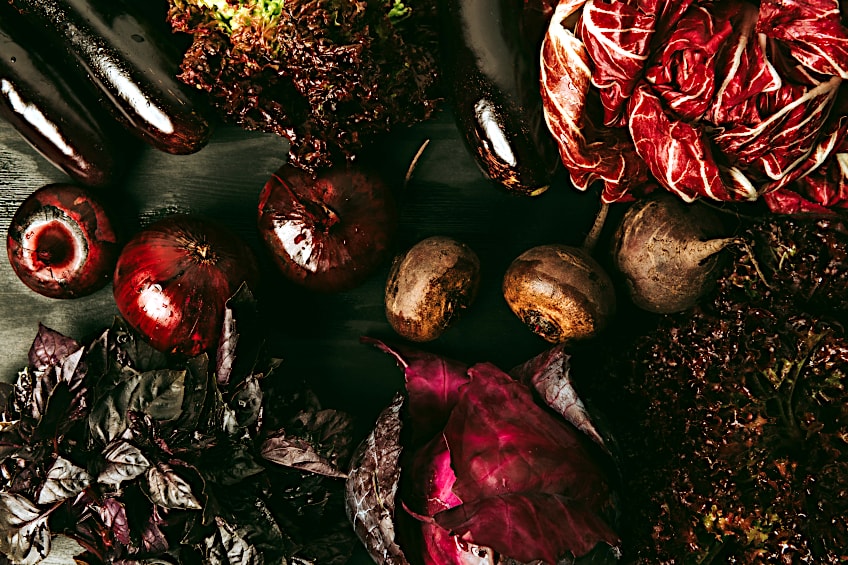 The History of the Burgundy Color
Although the history of the burgundy color is not well documented, it is easy to cast our minds back to where we had first noticed the different shades of burgundy color in everyday life. With only a quick step back in time, the memories of where the burgundy color was used became clear. We all remember seeing the typical Catholic school girl who wears burgundy color plaids. We have all seen (sometimes in real life and sometimes in movies), the absolutely stunning handwoven carpets that are often used in hotel foyers where the carpets are woven.
In the majority of cases, the burgundy color is used as a base color.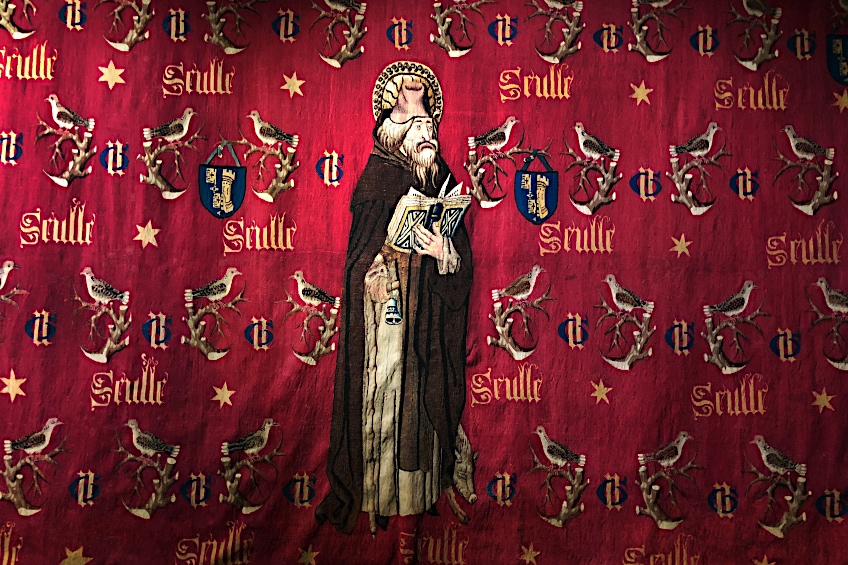 When we travel back in time, we realize exactly how far the burgundy color has developed through the centuries, all we need to do is think of the Tibetan Monks who wear the burgundy color as the color of choice and this in itself reminds us of officialdom and importance.
The word "burgundy" is also derived from the biggest wine-producing regions in the beautiful country of France.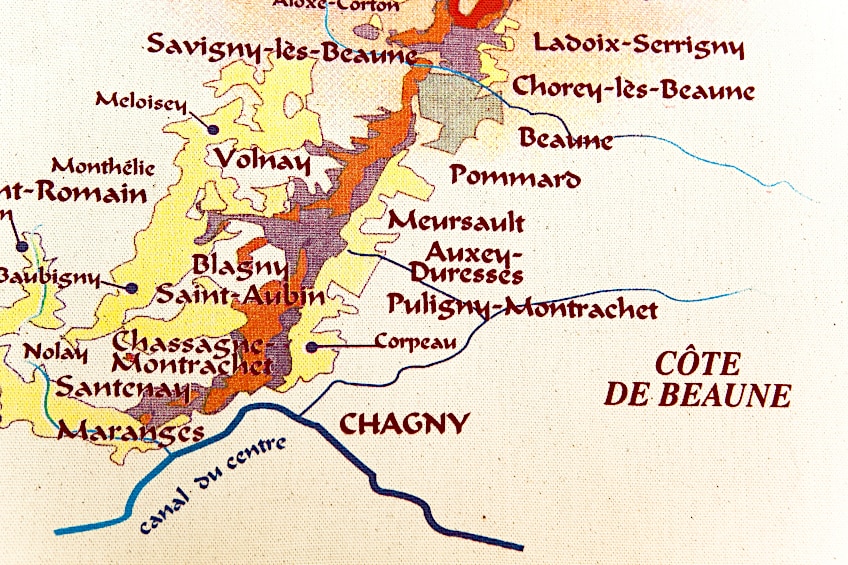 What Color Is Burgundy?
The burgundy color is a dark red purplish color and is often likened to the color of rich red wines such as Merlot or Shiraz. The burgundy color is very similar to that of Bordeaux, which is also a wine cultivated in France. The burgundy color is considered to be a cool-toned red color.
During the autumn months, the rich burgundy color is noticeable all around us; just picture yourself plucking off a rich ripe plumb from a tree and biting into the burgundy color juices.
The rich burgundy color is also noticeable in the beautiful colors of leaves just before trees start bearing its bounty of fruit. The burgundy color is, without doubt, one of the more popular colors with regards to lipstick and blushers, as well as hair dye.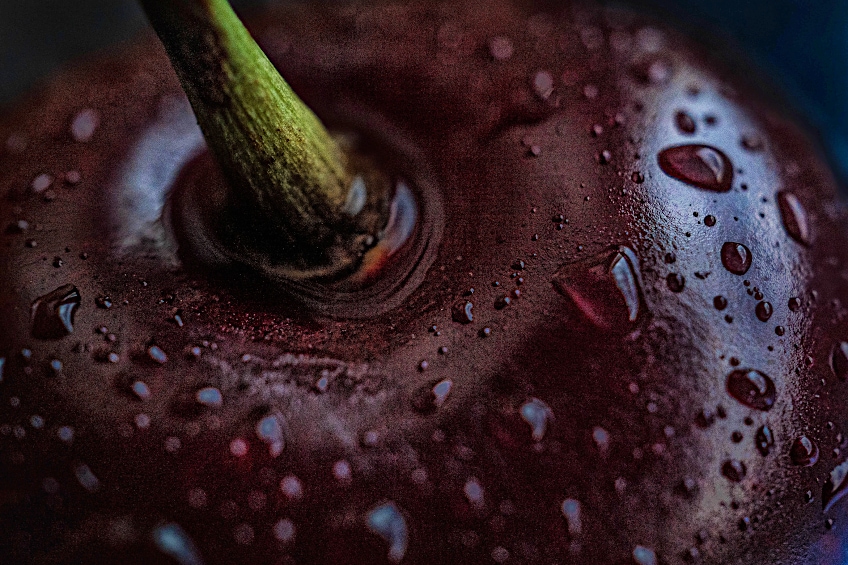 What Colors Make Burgundy?
It really is a daunting thought when thinking about exactly what colors make burgundy, however, the process of mixing your own colors to make burgundy is quite effortless and shouldn't be taxing at all. The easiest way to make up a bright burgundy color is by mixing two parts of red together with one part green. Browns and blues can also be incorporated into the mix.
If you want a burgundy red tone, bright red can be added to the mix.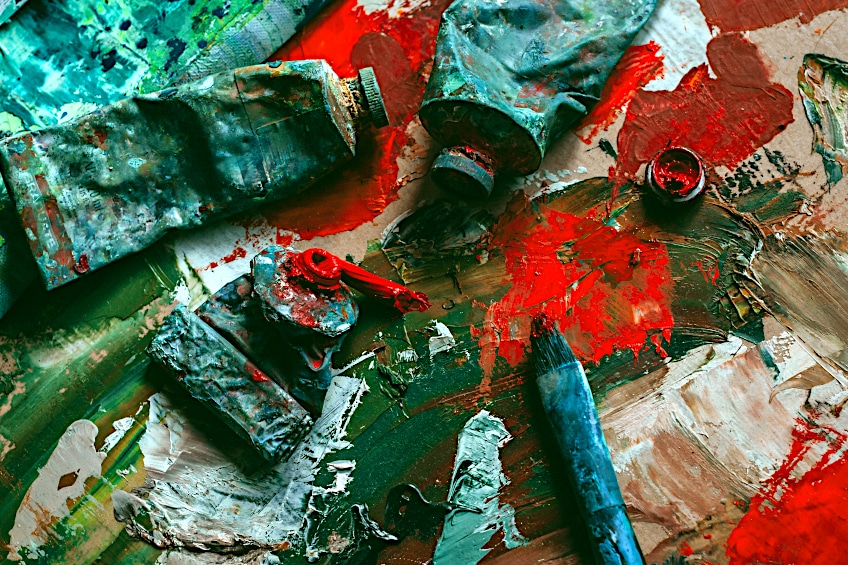 The Burgundy Color Code
Whether you are looking at incorporating the burgundy color tone to your home or even using the color to paint a feature wall in your office, the deep, dark rich red in the burgundy color is a result of mixing red with a small dash of blue and even green, which will result in the deep brown and purple undertones of the burgundy color. The burgundy hex code is #800020. More often than not, the colors reddish-brown are incorporated into the burgundy color as well. The burgundy color is most commonly known for obtaining its name from the wines that are produced and marketed in the burgundy farmlands in France.
The burgundy color is very versatile and can be mixed according to your needs and the end product that you wish to achieve. The basic burgundy color is achieved by mixing blue, red, and brown together.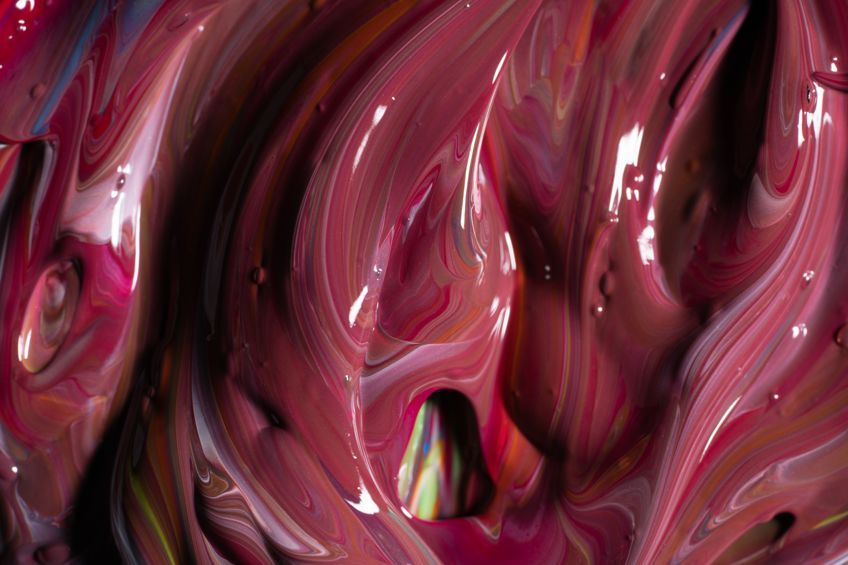 To get to the final burgundy color you desire, it is recommended that you make brown your base color, which will be much easier to manipulate in the long run. The colors red and blue mixed together make up the color brown. The red will then be added to the brown. Once all three colors have been mixed, you can add more of the red color as desired. Remember the brighter the red mixture, the lighter the tone of burgundy will be achieved.
A darker, richer tone of burgundy is easily achievable by combining a dark red to the mix.
| | | | | |
| --- | --- | --- | --- | --- |
| Burgundy Shade | Burgundy Hex Code | CMYK Burgundy Color Code (%) | RGB Burgundy Color Code | Burgundy Color |
| Burgundy | #800020 | 0, 100, 75, 50 | 50.2, 0, 12.5 | |
The Different Shades of Burgundy
The burgundy color is a deep reddish-brown color often compared to the deep rich red wines that you see on supermarket shelves. Over the last few years, rather than combining reds and purples to make the burgundy color, these two colors have been used individually to make their own statement. Burgundy has become a more popular color and is a firm fashion statement for make-up and lipstick. It is a color with a timeless appeal.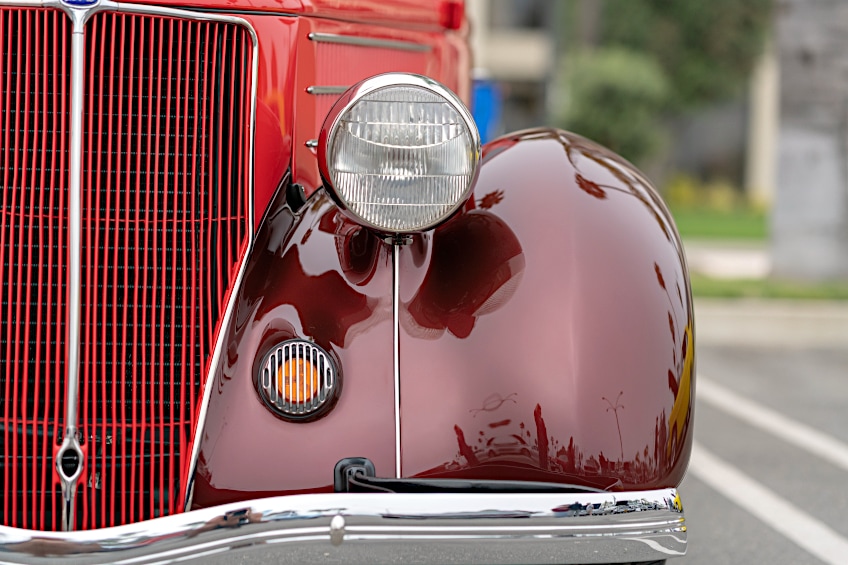 Due to the burgundy color containing both red and purple, it does remain a more subdued color when compared with pure red, but at the same time, it is seen as the more elegant and sophisticated color especially when looking at interior decorating.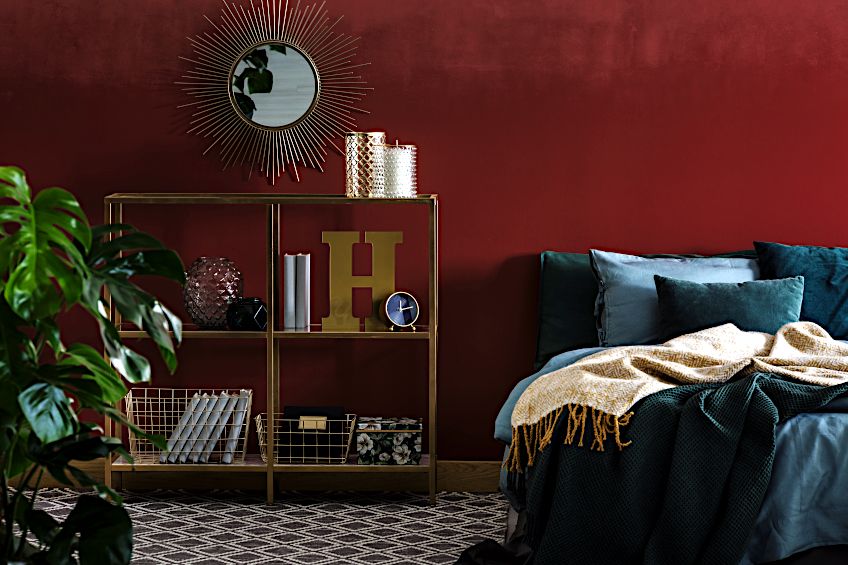 Pairing Other Colors With the Burgundy Color
Whether you are decorating a room, or are having to decide on an outfit, pairing the burgundy color with other colors is quite effortless. Navy and burgundy are a very classic color combination. These two colors married together exude sophistication.
Both colors are rich and warm and, if you pair these two colors with light neutral colors such as beige or white, it will add visual interest to any home or outfit.
| | | | | |
| --- | --- | --- | --- | --- |
| Shade | Hex Code | CMYK Color Code (%) | RGB Color Code | Color |
| Navy | #000080 | 100, 100, 0, 50 | 0, 0, 128 | |
| Beige | #f5f5dc | 0, 0, 10, 4 | 245, 245, 220 | |
| White | #ffffff | 0, 0, 0, 0 | 255, 255, 255 | |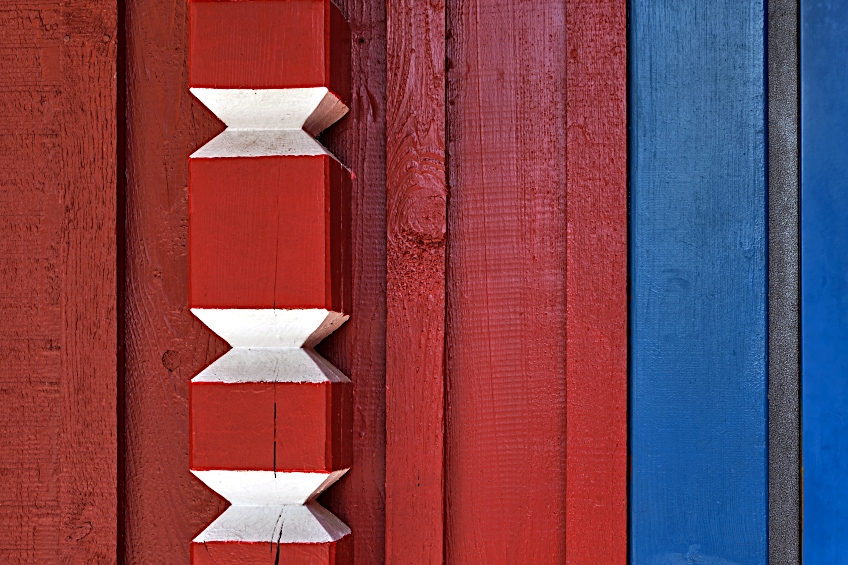 Mixing the burgundy color with brown almost takes on a more masculine feel, especially if the shades of brown are a rich dark color. To add a bit of chic to an outfit try adding a burgundy sweater with a dark or deep coffee brown skirt or pants. Adding different textured accessories will also bring a dowdy-looking outfit back to life.
| | | | | |
| --- | --- | --- | --- | --- |
| Shade | Hex Code | CMYK Color Code (%) | RGB Color Code | Color |
| Dark Brown | #654321 | 0, 34, 67, 60 | 101, 67, 33 | |
| Deep Coffee Brown | #704241 | 0, 41, 42, 56 | 112, 66, 65 | |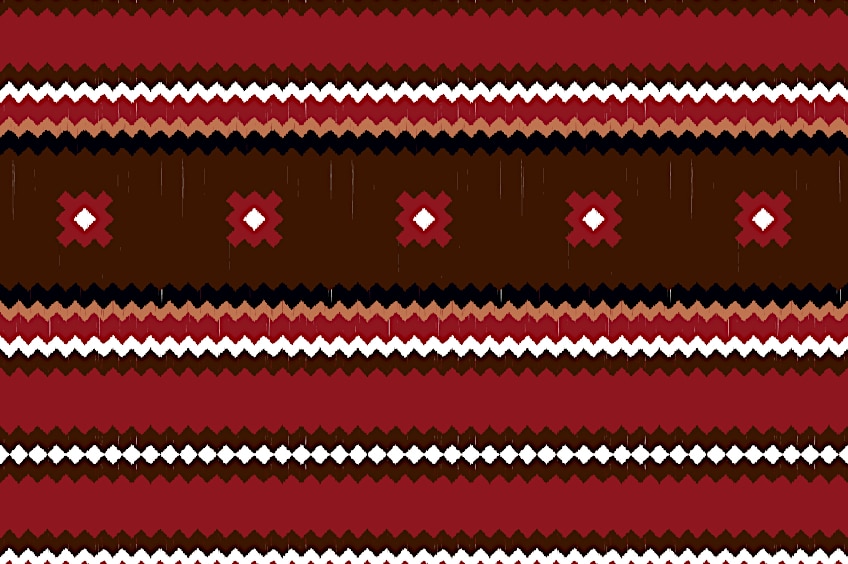 Of all the colors, black is one of your most versatile so it stands to reason that this color will blend perfectly with the burgundy color. With this as a combination, a whole lot of drama is created. Due to the aesthetically pleasing contrast of this combination, the colors have become very popular in fashion, art, and interior decorating.
Wearing this combination signifies your level of sophistication to the world.
| | | | | |
| --- | --- | --- | --- | --- |
| Shade | Hex Code | CMYK Color Code (%) | RGB Color Code | Color |
| Black | #000000 | 0, 0, 0, 100 | 0, 0, 0 | |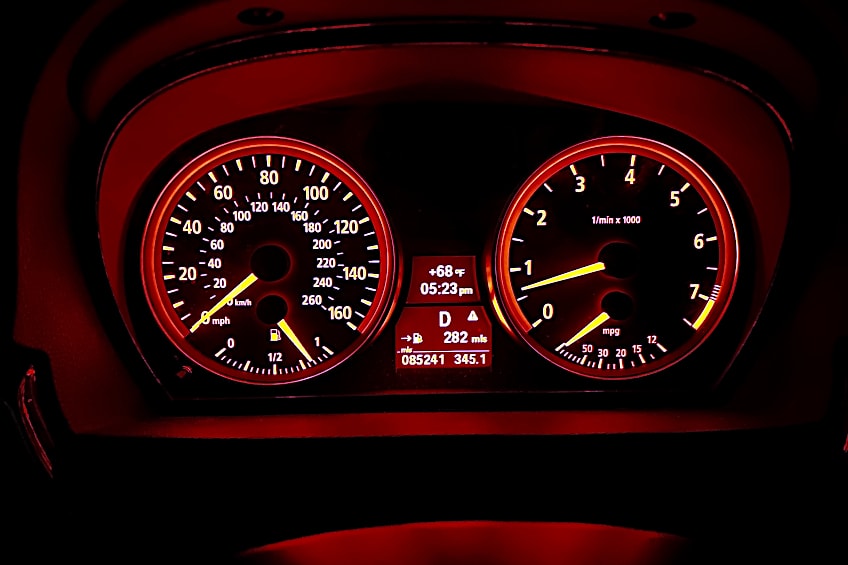 Dim gray has become widely known as the new beige and is the trending color for home décor. Depending on the color gray that you choose, your outfit can look either cold or warm but adding a rich burgundy color into the mix will certainly go a long way to warm up any outfit or room.
The color combination is very popular as it is seen as masculine or feminine by either wearer.
| | | | | |
| --- | --- | --- | --- | --- |
| Shade | Hex Code | CMYK Color Code (%) | RGB Color Code | Color |
| Dim Gray | #696969 | 0, 0, 0, 59 | 105, 105, 105 | |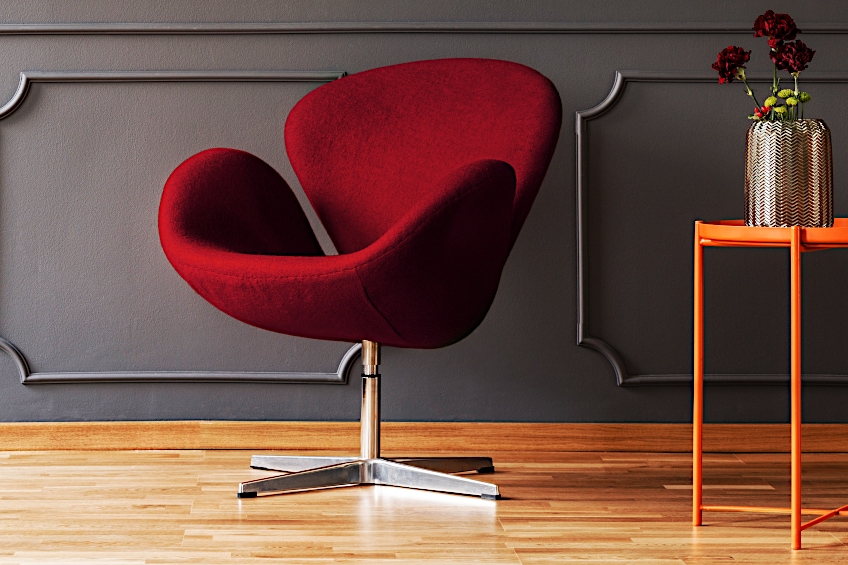 The combination of the burgundy color mixed with bottle green seems to be a bit of a misfit but you will often see these colors during the festive season when the Christmas trees are displayed. These two colors are timeless and if you are a bit hesitant to combine the two colors, they won't necessarily shout "happy holidays" because the tone of the burgundy color will be softened by the green.
Choosing this color combination in a thick velvety material will create a classy and exotic look.
| | | | | |
| --- | --- | --- | --- | --- |
| Shade | Hex Code | CMYK Color Code (%) | RGB Color Code | Color |
| Bottle Green | #0f472c | 79, 0, 38, 72 | 15, 71, 44 | |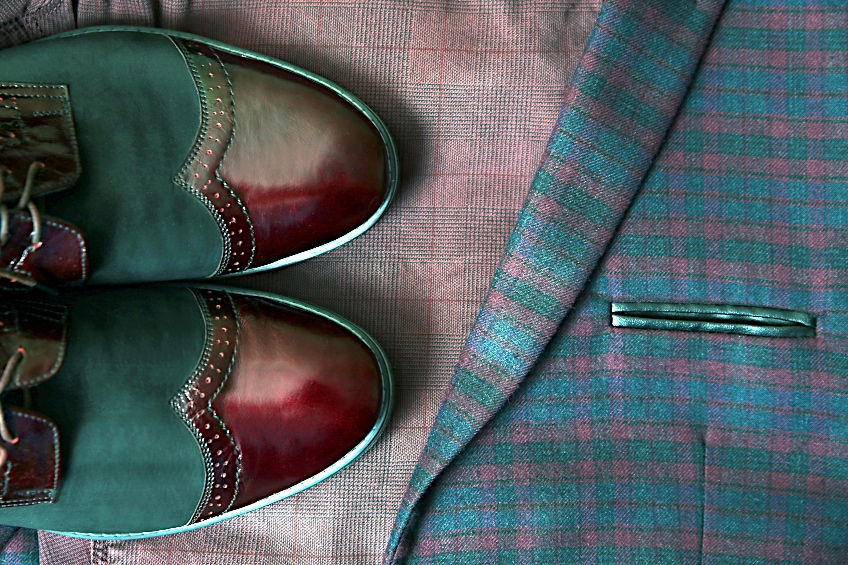 Strangely, the color purple is another color that matches perfectly with the burgundy color. Purple is commonly associated with all things royal and when paired with the burgundy color, the end result is quite eclectic. You will often find a combination of these two colors in your oriental rugs.
Kingfisher daisy is a good choice of purple to pair with the burgundy color.
| | | | | |
| --- | --- | --- | --- | --- |
| Shade | Hex Code | CMYK Color Code (%) | RGB Color Code | Color |
| Kingfisher Daisy | #2b173f | 32, 63, 0, 75 | 43, 23, 63 | |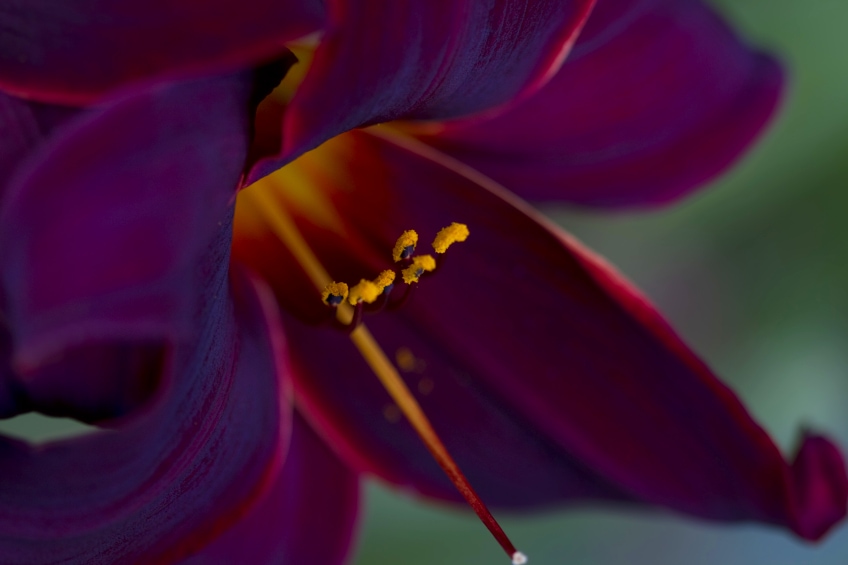 Decorating With Burgundy Colors
Whilst burgundy is not a trending color at the moment with regard to interior design, it is indeed making its way back into the home as it works well with a combination of other popular colors, such as different shades of gray (a good option is a cerebellum gray), and it also pairs well with the colors teal and yellow-orange.
| | | | | |
| --- | --- | --- | --- | --- |
| Shade | Hex Code | CMYK Color Code (%) | RGB Color Code | Color |
| Teal | #008080 | 100,0,42,25 | 0,124,128 | |
| Yellow-Orange | #FFAA33 | 0, 33, 80, 0 | 255, 170, 51 | |
| Cerebellum Grey | #c8c7c9 | 0, 1, 0, 21 | 200, 199, 201 | |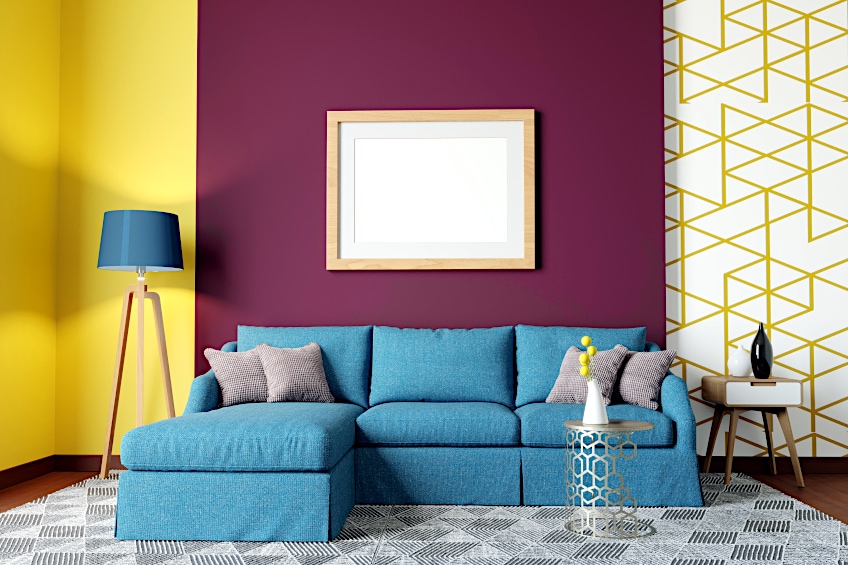 Neutral colors such as ivory, silver, beige, camel brown as well as saddle brown also work well with the burgundy color. Pairing the burgundy color with white or natural light will make the space soothing to the eye. Different hues are also related to the burgundy family such as red, brown, midnight blue, amethyst, and green.
| | | | | |
| --- | --- | --- | --- | --- |
| Shade | Hex Code | CMYK Color Code (%) | RGB Color Code | Color |
| Ivory | #FFFFF0 | 0, 0, 6, 0 | 100, 100, 94.1 | |
| Beige | #f5f5dc | 0, 0, 10, 4 | 245, 245, 220 | |
| Dark Silver | #706e72 | 2, 4, 0, 55 | 112, 110, 114 | |
| Camel | #C19A6B | 0, 20, 45, 24 | 193, 154, 107 | |
| Saddle Brown | #8B4513 | 0, 20, 45, 24 | 139, 69, 19 | |
| Red | #ff0000 | 0, 100, 100, 0 | 255, 0, 0 | |
| Midnight Blue | #08113B | 78, 78, 0, 56 | 8, 17, 59 | |
| Amethyst | #562f7e | 33.7, 18.4, 49.4 | 32, 63, 0, 51 | |
| Green | #008000 | 100, 0, 100, 50 | 0, 128, 0 | |
Decorating a room with burgundy red will add a touch of elegance and class to the room. Certainly, the burgundy color is ideal when choosing tone-on-tone patterns. The burgundy color pairs up well with bright light and can be used easily to accessorize the room or the burgundy color can even be used to upholster bulkier items of furniture such as the favorite armchair or footstool.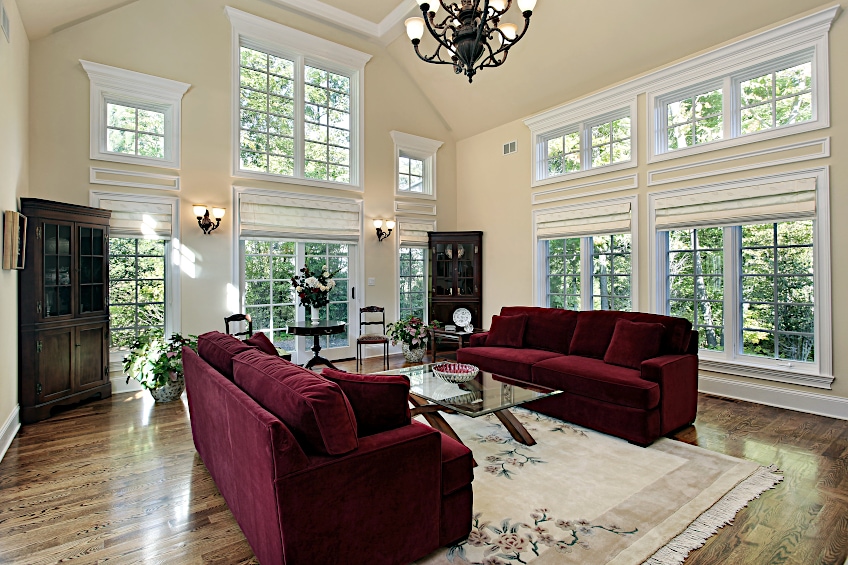 When deciding on using the burgundy color scheme for a home, it is recommended that this color is used ideally for sofas, and cushions and finished off with velvet materials or even rough textures such as natural wool or even cotton. The burgundy color is a statement of elegance.
The burgundy color is thought of as a more mature color and is often paired with majestic pieces of dark wood furniture, such as a carved wooden chair or beautiful dark wood flooring.
A more common piece of furniture where maroon and dark wood meet is that of the office boardroom table where maroon pieces are often inlaid into the dark wood. Considering putting up burgundy color velvet curtains in a room is also an effortless way of making an impact that is pleasing to the eye.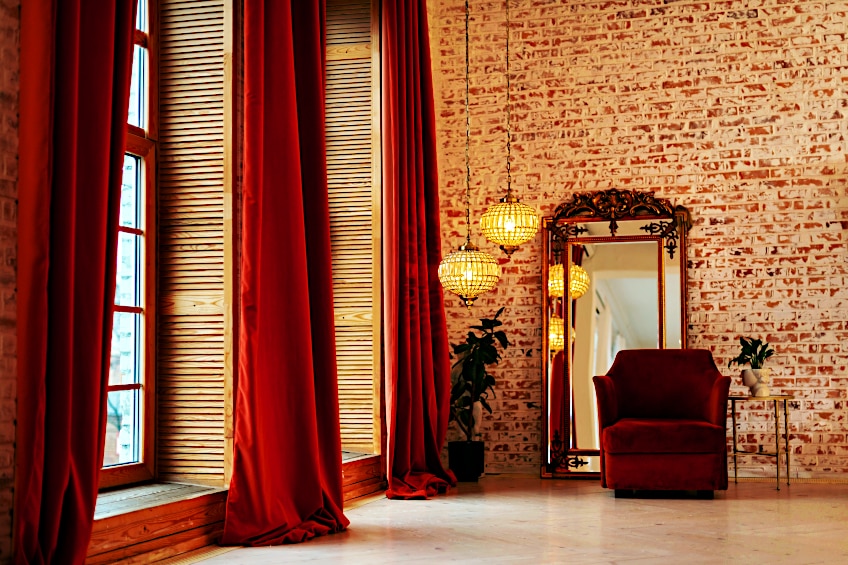 Due to the richness of the deep burgundy color, it is often seen as challenging and when assessing a room for painting, it is recommended that only one or two walls are painted as a feature rather than painting all the walls. Due to the rich and somewhat dark finish of the burgundy color, by leaving the other walls white or a light beige, harmony will be maximized to a greater degree.
Not only will the burgundy color be highlighted as a feature, but the contrasting colors paired with the burgundy color will bring brightness to the area at the same time.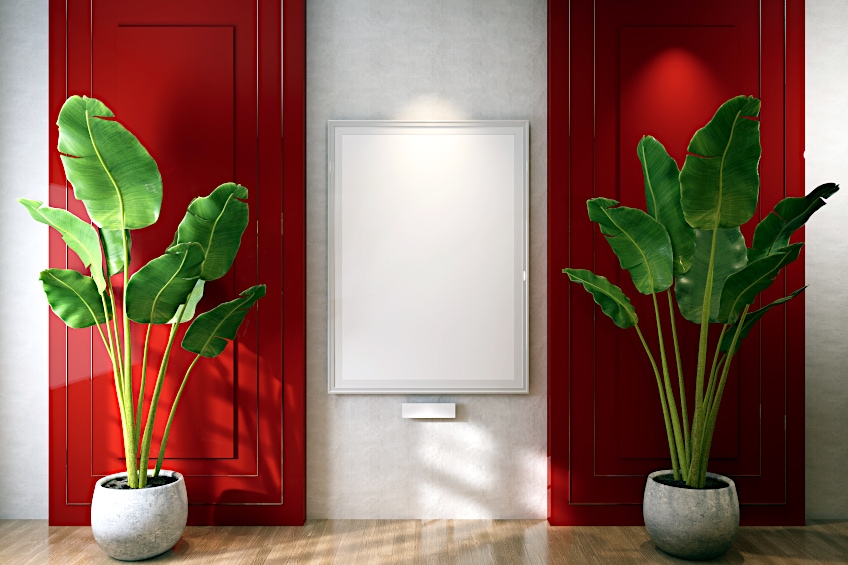 Implementing different shades of burgundy into a living space brings feelings of success and confidence. The burgundy color is a timeless and regal color used generally with heavy items of furniture. The burgundy color is being used increasingly with that of modern furnished rooms and therefore it creates more interesting contrasts.
Many colors such as navy blue, sage green, and even carnation pink or soft shades of periwinkle give a room more character without the room appearing heavy.
| | | | | |
| --- | --- | --- | --- | --- |
| Shade | Hex Code | CMYK Color Code (%) | RGB Color Code | Color |
| Navy | #000080 | 100, 100, 0, 50 | 0, 0, 128 | |
| Sage | #87ae73 | 22, 0, 34, 32 | 135,174,115) | |
| Carnation | #ffa6c9 | 0, 35, 21, 0 | 255, 166, 201 | |
| Periwinkle | #ccccff | 20, 20, 0, 0 | 204, 204, 255 | |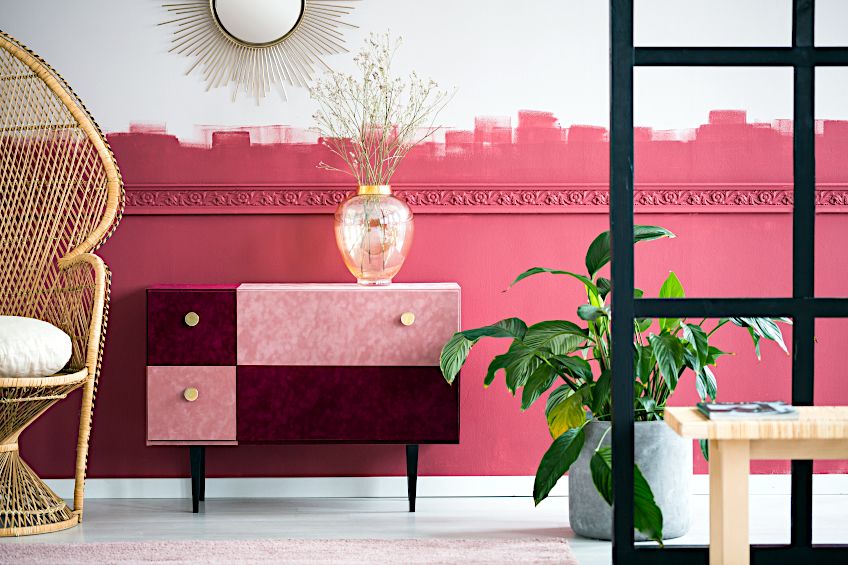 The burgundy color is most suitable for the living room of a house as it is where the family gathers to talk about their day and more importantly to unwind. The rich hues of the burgundy color will ensure a calming environment yet will also add richness and ultimately the feeling of comfort and warmth.
Burgundy-Colored Flowers
Burgundy flowers are at their best and most majestic when displayed during the winter months as it brings warmth to a room or a table when displayed as a centerpiece. Just thinking of a flower that can be found with burgundy colors, can really stop you in your tracks and make you ponder!
As we discuss the more commonly found flowers, you will soon realize that the burgundy color does indeed exist all around us, and sometimes, we just need to think a little further to see that our world is surrounded by different shades of burgundy.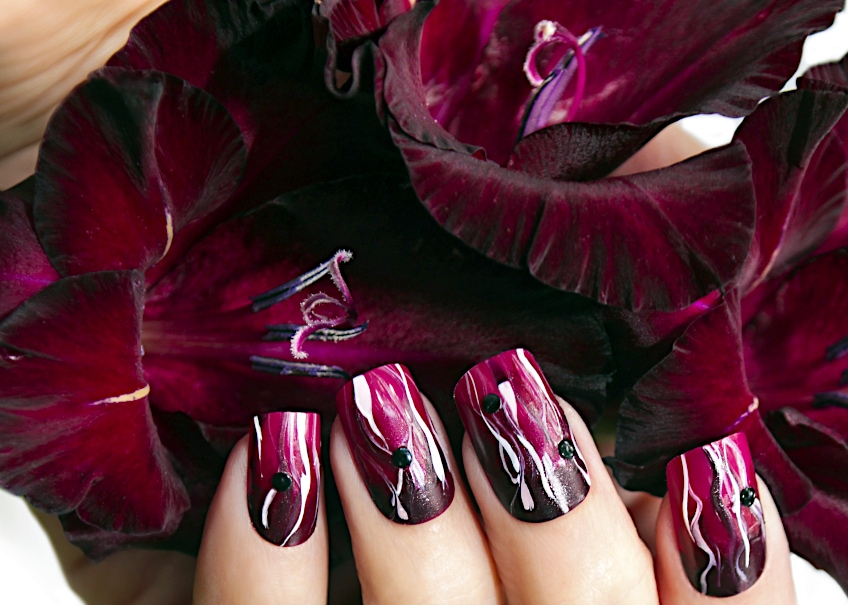 The burgundy iceberg rose resembles the beautiful warm colors of the merlot wine. It is probably the most common flower in the burgundy color family and is used widely for table settings, as well as centerpieces at weddings.
The rich color of the burgundy red adds finesse to a room.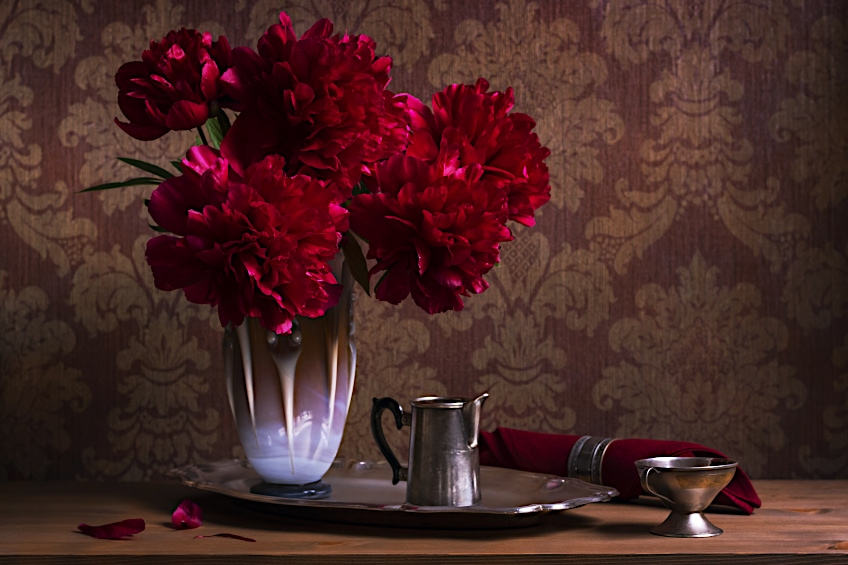 The dahlia is a surprising addition to the burgundy color family. Coupled with a pitch-black center, the burgundy color is flaunted quite beautifully when the Dahlia blooms. The more iconic name for this plant is the black dahlia. The black dahlia is often used in centerpieces for the table and adds just a touch of elegance when paired up with other flowers in an arrangement.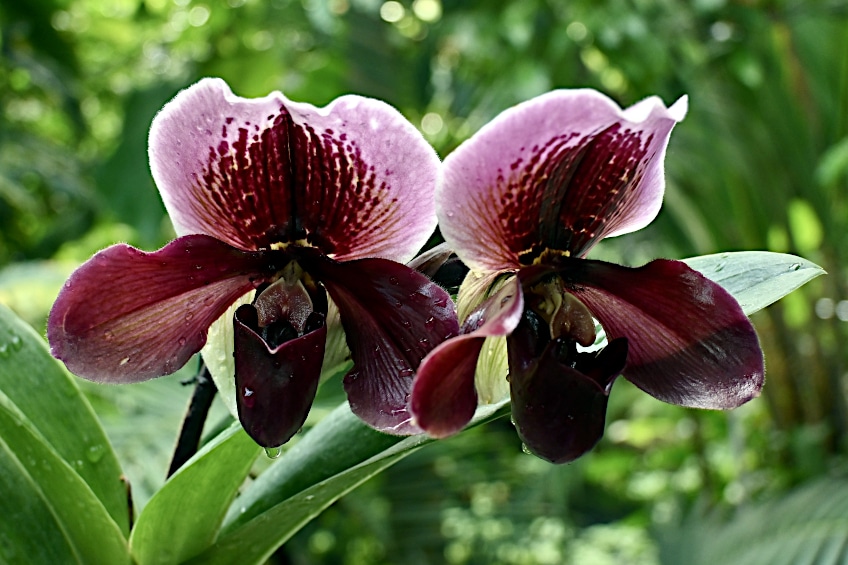 Without a doubt, the most exotic burgundy flower is of course the orchid. The orchid family consists of thousands of different species and certain colors. The stunning Phalaenopsis Orchid is certainly your stand-out burgundy color orchid which is used for centerpieces at weddings and more often than not is used in bridal bouquets where it is often noted as a touch of class.
The orchid usually takes center stage no matter what its surroundings are.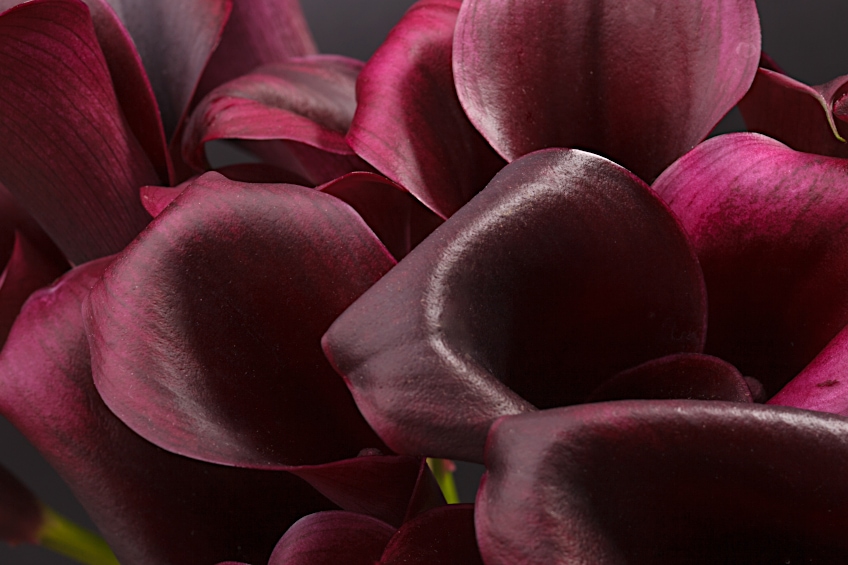 The final flower that should be mentioned is the burgundy varietal of the calla lily. This flower is usually white, but can come in various colors, including burgundy, and is often called the waxy flower because of its shape and texture. It has the same seductive qualities as a rich red burgundy wine and you will find these flowers often taking center stage in floral bouquets.
Burgundy Makeup, Lipstick, and Outfits
If you are looking for a statement piece to wear at the office or even for an evening function, the burgundy color is definitely the choice that is recommended as it portrays confidence but at the same time does not "shout out" at you and is rather lowkey. The burgundy color is extremely complimentary for dark skin and is often seen as a classic color.
The burgundy color really does look incredible on every shade of brown.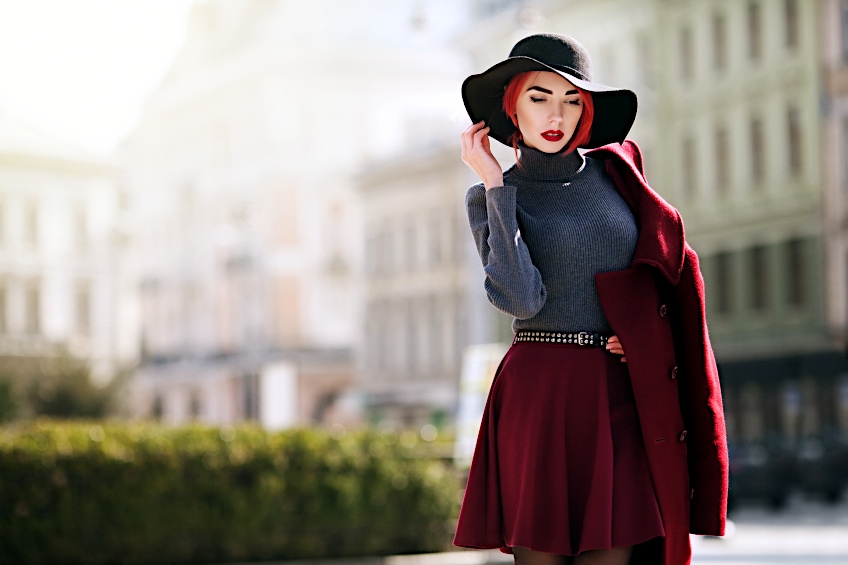 To pair your make-up with a burgundy color outfit, usually, the eye color will be a neutral soft brown or beige but the lips will be a full burgundy color thus making your lips "pop" as it is accentuated with the burgundy color.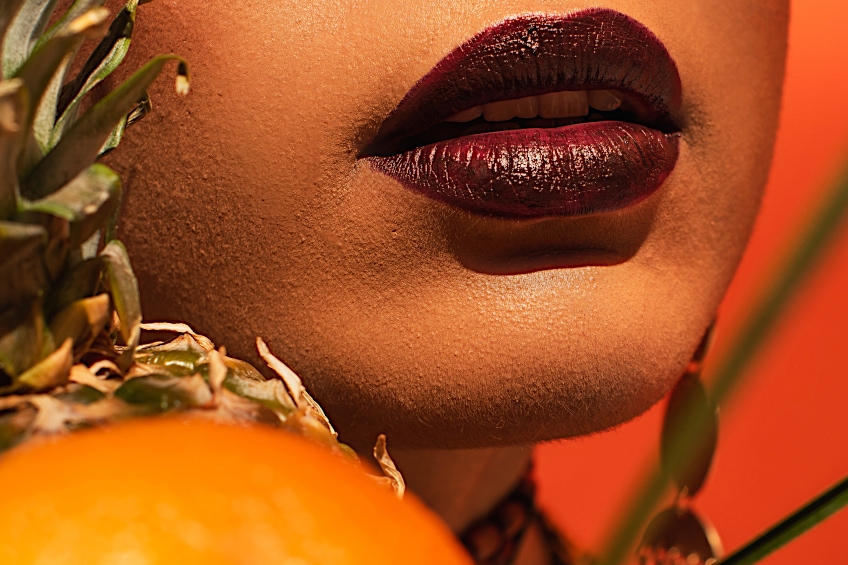 Always remember when it comes to wearing burgundy makeup, such as eye shadow or lipstick, the rule of thumb is that the cooler burgundy shades will suit people with pink or olive skin tones. The warmer burgundy tones containing more brown pigment are best suited to people with a peach or golden complexion.
A Few Interesting Facts About the Burgundy Color
A burgundy color suit is worn by Will Farrell in the 2004 cult movie Anchorman: The Legend of Ron Burgundy, directed by Adam McKay.
The color burgundy is associated with wealth and it is thought that people who value material and luxury items will often wear burgundy as a color of choice.
It is widely believed that burgundy color is the preferred color worn by introverts and people with quiet personalities.
Those who have a love/hate relationship with the color red usually opt to wear burgundy as a safe choice to add color to their garment.
The burgundy color is a statement of success and wealth. It send out the message that you have arrived and you are here to stay. Burgundy is not only ideal for providing your living space with great impact, but because the burgundy color is so versatile with many skin tones, you will find that burgundy lipsticks and blushes are among the most popular color to use when it comes to make-up choices. Burgundy red is also trendy for striking hair results and because of its versatility, the burgundy color carries a powerful punch when used during the dreary dry winter months when the world is often colored only with browns and beiges. Burgundy color is a regal and empowering color and as you experiment with the color in both your living space and indeed into your daily routine, you will feel revived and ready to take on the world with confidence and strength.
Frequently Asked Questions
What Colors Make Burgundy?
The burgundy color can easily be mistaken for maroon. The maroon color carries more purple in the mix and the burgundy color carries more red color in the mix. If you would like to experiment with what colors make up the burgundy color, just simply mix colors such as brown and red and perhaps add a bit of blue and green to the mix. By adding rich red color, you will achieve a more vivid burgundy color.
Is Burgundy Red?
So, is burgundy red, or is it more of a brown color? Exactly what color is burgundy? This question is indeed a common one and whilst the burgundy color can be considered a shade of red, it has a rich purple undertone. The burgundy color is s a deep red color in appearance but it is combined with a very distinct purple tinge. Even though burgundy red is often thought of as red – especially when it comes to hair dye colors or even makeup, the burgundy color is not pure red, as it is mixed with a combination of other colors.
Is Burgundy a Trendy Color for Hair?
So, what color is burgundy, really? Well, the simple answer is that it is a mix of both deep red and purple colors combined. While the burgundy color may never compete with the classic colors of black and white, burgundy red hair has certainly taken the world by storm. More and more people around the world are experimenting with various colors when it comes to visiting the hairdresser and the burgundy color, because of its rich tones, is, without doubt, an awesome choice of color for hair, especially because it works with almost any skin tone.
Larissa Meyer is a 32-year-old mother and creative spirit since childhood. Her passion for painting and drawing has led her to train as an illustrator and pursue a career as a freelance graphic designer. Larissa is a talented artist who is able to master a wide range of styles and techniques to bring her artistic vision to life.