Best Silicone Molds for Resin – Flexible Molds for Resin Casting
This post may contain affiliate links. We may earn a small commission from purchases made through them, at no additional cost to you.
When Christmas and birthdays come around each year, it always poses a problem of what to buy for your family or friends. What if you can make something yourself instead of buying a gift? In this way, your gift will be unique and personal, valued and treasured by those who receive it. You can accomplish this with the use of silicone resin molds, and in this article, we will be guiding you through the entire process of the best silicone molds for resin.
What Is the Purpose of a Resin Mold?
Why a resin mold, you may ask? To help you understand, we are here to explain resin molds and why you should use them. We are all familiar with different types of jewelry, toys, cell phone covers, key holders, coasters, and lots more that are made from resin. The resin items are created by pouring the resin into a mold with that particular shape and size, using small to large resin molds.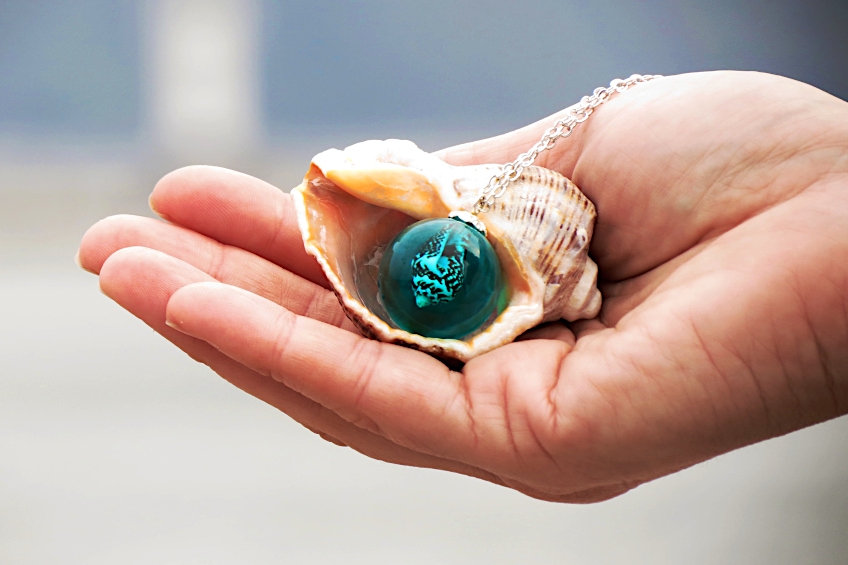 The resin that is used is a two-part liquid polymer casting resin, which you mix and pour into your desired mold that has the shape and size of the item you want to make. Once cured, you can sand, then paint, and seal the item. The molds also come in different types of material and colors. Each mold has its particular application, and when visiting your local craft store, you will be amazed at the available variety.
Types of Molds for Resin
When you purchase your silicone resin mold, there are a few factors to consider. Choosing wisely will ensure you buy the best resin mold for your purpose, as they have different applications with a large number of shapes and sizes. Many of the molds are also made from different types of material.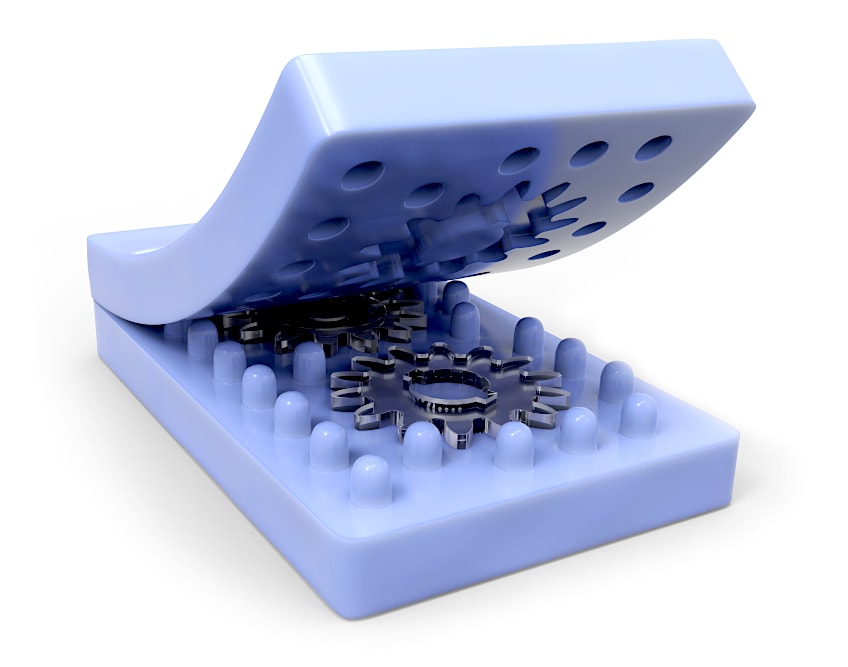 Let us now consider the different types of material they are made from and see which one is right for your project. There are three different types of materials used in the molds including:
Pre-made plastic molds
Silicone rubber epoxy molds
Latex rubber molds
Pre-Made Plastic Molds
These types of molds are the most common, which you can purchase at any craft store. These molds come in hundreds of different shapes and sizes from letters of the alphabet, toys, jewelry pieces, cellphone covers, and lots more. They are mass-produced, so they are very cheap, and you can buy 20 or more, and you can build up a vast collection for use whenever you need them. However, the molds are made from plastic that is not biodegradable or reusable, so they are not environmentally friendly.
Plastic resin molds are made from plastic to give them more rigidity, making them strong, durable, and smooth. In most cases, you do not need to coat the molds with an anti-adhesive coating before you start to pour your resin as it is fairly easy to remove your cast item from the mold after it has been set. However, to make sure it comes out of the mold properly, applying mold release is recommended.
Plastic molds are very easy to work with, however, because it is plastic, it can scratch very quickly, and the scratch marks will be seen on your finished article. So, if you are a beginner with resin art molds, we suggest you first start with plastic and when you have gained more experience, you can switch over to the silicone molds. Plastic molds are also preferred if you are going to use large resin molds as they remain rigid, unlike flexible silicone molds.
Silicone Resin Molds
The silicone resin mold is a lot more expensive than plastic molds, but if you are serious about resin casting, then this can be a good investment as they last a long time if you take care of them. They will also leave your finished item with a much brighter and shiner finish, as the mold has a very smooth surface. However, if your item is not as bright or shiny as you want, you can always touch it up with some resin gloss sealer spray.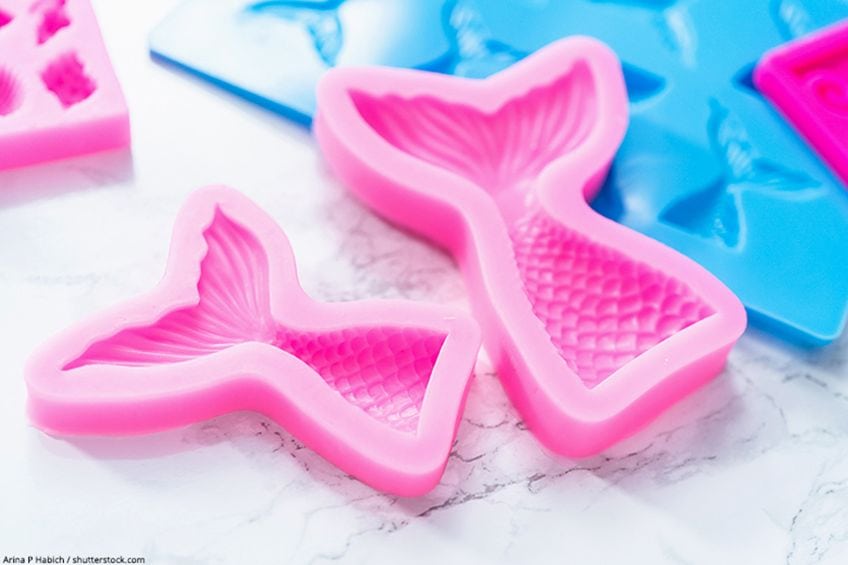 The silicone molds for resin are the best to use when you are casting with resin. Silicone resin molds are simple to use and easy to keep clean, and they can be used over and over again. As soon as your cast resin has cured properly, you just pop your item out with ease. You should take extra care to keep them out of direct sunlight as the sun's rays can break down the silicone. You should also take note that after you have used the silicone mold for resin, it is not safe to use for food any longer.
There is also the option of making your own silicone resin molds, and you can make whatever form or shape you desire. There are plenty of silicone mold kits available for this. Unlike the pre-made plastic molds, you can make resin art molds for just about anything from jewelry, coasters, and toys to river tables.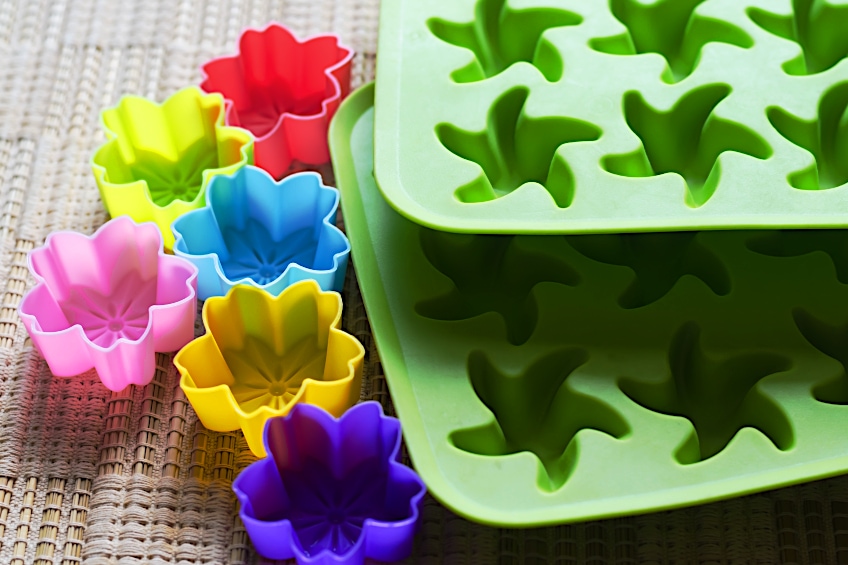 All you need to do is generate a negative form of any item you want to create, like a pendant, earrings, or any other form you want to make. Take care when making your silicone mold, as the silicone putty you use might be food-safe, but the silicone mold resin is not food safe and needs to be kept apart.
Latex Rubber Molds
Latex rubber molds are not as common as they were, but you can still buy them from your local craft stores. You could also make your own latex rubber mold. However, this takes some time and is more difficult than silicone molds. So, if you do not have extra time on your hands, then it is best to stick with the silicone epoxy molds.
To make your latex rubber mold, take your positive, or item that you want to replicate, and start to paint it with the liquid latex. Apply multiple layers until you have covered all the details of your positive item. Make sure each coat is dry before you add the next layer.
Once this process has been completed, and all of the coats of latex are cured, spray the latex mold material with some non-stick spray like cooking oil, making sure the whole surface is covered. Now you need to use some plaster of Paris and place it onto the mold. Give this time to dry properly as per the manufacturer's instructions.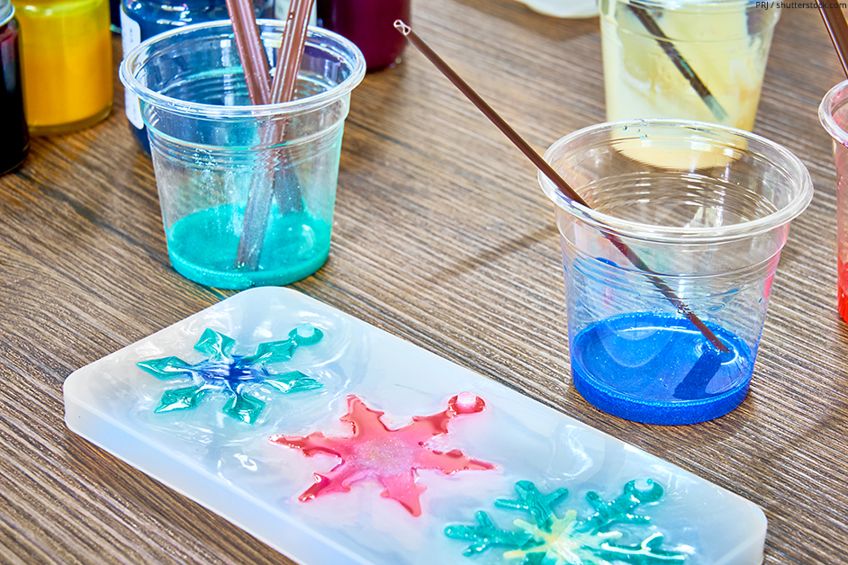 Now you will be able to remove the plaster of Paris from your mold but leave the item you are replicating in the mold. It is now time for you to remove your positive item from the latex mold, then you are ready to start replicating as many items as you want. Since latex rubber is very tough, it can withstand most materials, even concrete. Take the proper care of this mold, and you should be able to use it for a very long time.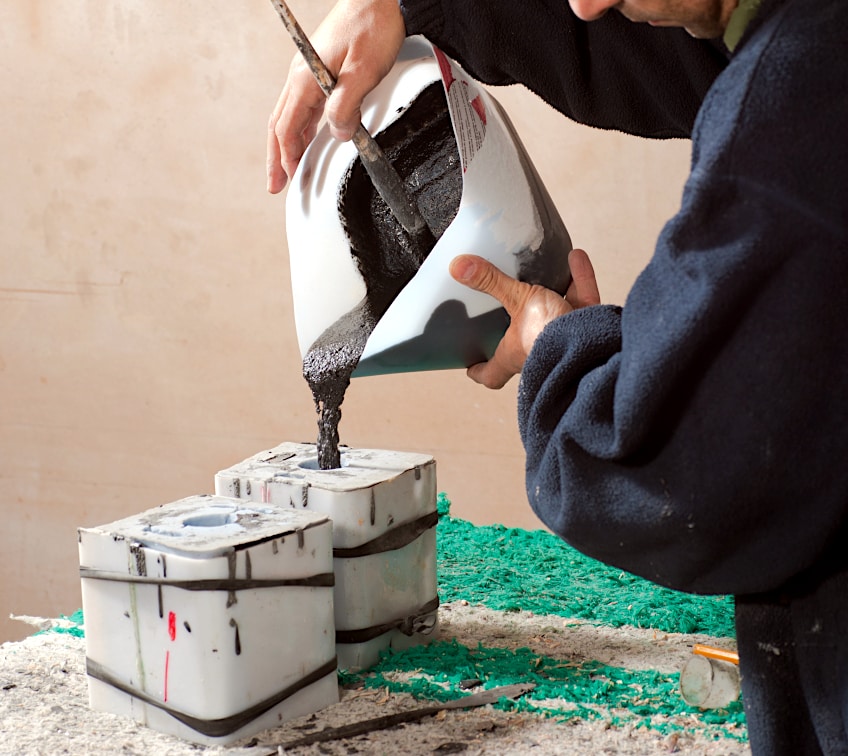 Plastic Mold versus Silicone Mold When Casting Epoxy Resin
You must understand the difference between these two types of molds if you want to get the best result with your resin casting. Both of these molds can work well with many types of resins, but both have pros and cons, and you need to be aware of these if you want your project to succeed. The table below will help you to decide between a plastic or silicone mold.
| | | |
| --- | --- | --- |
| Characteristic | Plastic Mold | Silicone Mold |
| Food Safety | ✘ | ✔ |
| Durability | ✘ | ✔ |
| Recyclable | ✔ | Limited |
| Biodegradable | ✘ | ✔ |
| Dishwasher and Oven Safe | ✘ | ✔ |
| Environmentally Safe | ✘ | ✔ |
| Easy to Use | ✔ | ✔ |
| Cost | Cheap | Expensive |
| Easy to demold | ✔ | ✔ |
| Casting appearance | Dull | Bright and shiny |
| Custom made molds | Pre-made by factory | Can make your very own mold |
Making a DIY Silicone Mold for Epoxy Resin Casting
The easiest way to do resin art is to go out to the craft store and purchase a silicone mold, but why not make your mold? You can create a unique item of whatever form or size you want and reuse it whenever you want. There are two types of material you can use to make a do-it-yourself resin mold, silicone liquid, and silicone putty. Both of these methods require a negative form of any object, which you can then fill with epoxy resin.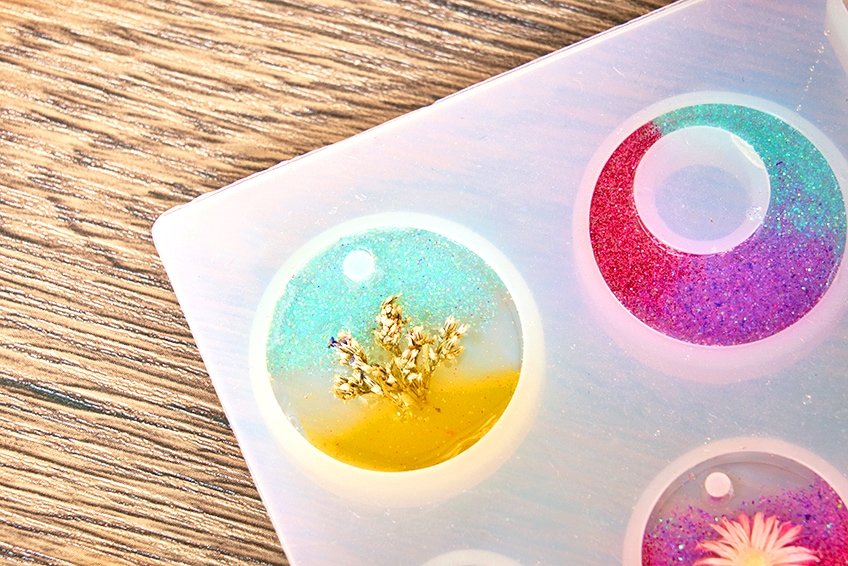 Liquid Silicone for Epoxy Molds
There are two processes you can use to make your silicone mold using silicone liquid. The first is by using a specially designed kit for this purpose, or by using a tube of silicone caulk. When using a silicone liquid mold-making kit, it comes in a two-component form that needs to be mixed in a ratio of 1:1.
Silicone Liquid Mold-Making Kit
You start by mixing parts A and B provided in a ratio of 1:1. This means equal parts of both components, in a separate cup, then stir the mixture for about five minutes until it is thoroughly mixed. Next, you place the item you want to copy into a non-silicone plastic container, making sure there is sufficient space for the mixture to cover the item completely. Remember that you have around 30 minutes to work with the mixture.
Allow the silicone mixture to cure for around six hours at normal room temperature, and do not be alarmed if you notice a slight shrinkage taking place. Now you can remove the mold from the container, and it is ready to be used for your resin casting project.
Silicone Caulk
For this method, you will need a bowl of water mixed with some liquid soap to a ratio of one part soap to 10 parts water. Try to use a colored soap as this will make it a lot easier to see your silicone caullk in the water. Now you need to squeeze the silicone caulk from the tube into the water, making sure that there is enough to cover the selected positive item you are going to mold.
Put a pair of plastic gloves on and begin to knead the mixture to form a ball. Knead as you would the dough for bread until you find it no longer sticks to your glove, which should take around five minutes. As soon as the silicone begins to harden slightly, remove it from the container and start molding it around the positive item you want to create, making sure to press it tightly forming a watertight seal.
Allow the silicone time to cure properly, around one to two hours until it is no longer tacky. Then, as gently as possible, remove the positive item and your silicone mold is ready to use for your epoxy resin casting. Liquid silicone should not be placed into an oven, and it is also not food safe.
Silicone Putty for Making Epoxy Molds
Silicone mold putty is also a two-part kit that contains two different types of putty, which need to be mixed in a ratio of 1:1 to make your mold. In contrast to liquid silicone, silicone mold putty can be heated in the oven up to 400 degrees Fahrenheit, depending on what brand you use. So, always read the instructions. Most silicone putty is also food safe.
Mix equal quantities of both the different color-coded putties, you can use your hands as the putty is perfectly safe to handle. Blend properly, which should only take around one minute, it is not important to mix the exact amounts of each putty, but a close enough proportion will suffice.
Now mold the putty around the positive item you want to copy, making sure all the air pockets are removed, which should take around three minutes. Next, let the putty stand for around 45 minutes to one hour to harden. If any of the putty has folded over onto the backside of your item, you need to take a razor blade or sharp knife and remove those pieces as they will hinder you when trying to remove your item from the mold.
Very carefully and slowly start to remove your positive item from the putty. You can then allow it to properly cure before you use it for 24 hours, or you can put it into the oven at 350 degrees Fahrenheit for about 30 minutes. Your silicone mold is now ready for you to use with your epoxy silicone resin casting.
Best Silicone for Resin Shapes and Forms
Items that you can cast from silicone resin are endless and range from hair clips and other jewelry items to coasters, paperweights, and even river tables. Epoxy resin is very versatile, and once cured, forms a hard and durable surface. You are not limited in what you can create, as you can add to your casting and include things like glitter, different colored dyes as well as dried flowers.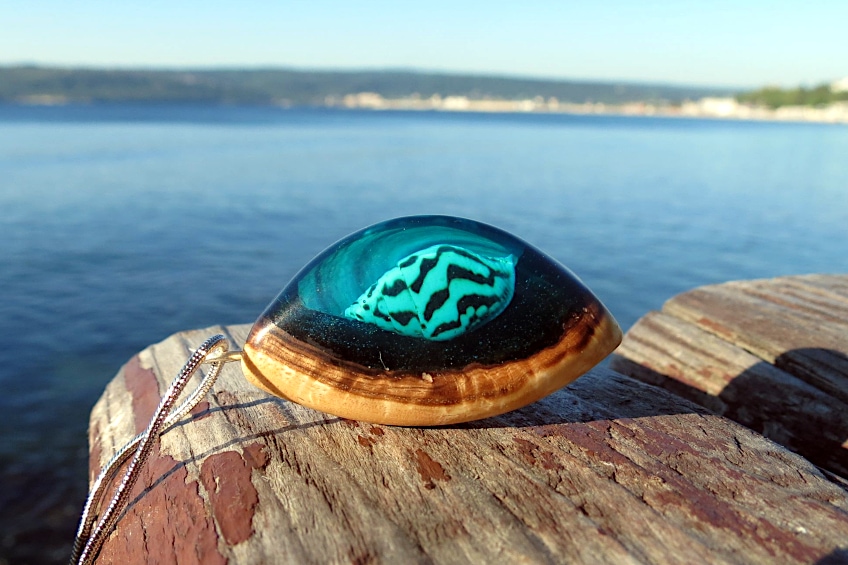 Once the resin is hard, it is easy just to pop out your item, clean up and the job is done. With a silicone mold, your finished item will have a shiny and brilliant finish. Let us now consider a few of the more popular silicone resin mold forms.
Jewelry Making Silicone Resin Molds
If you want to create your own jewelry as gifts for friends and family or simply for yourself, then this NANAPLUMS DIY Jewelry Casting Mold is exactly what you need. The set is made from high-quality silicone, which means that your finished casting will be transparent, with a smooth shiny finish.
It comes with more than 100 silicone molds which are flexible and durable, easy to use, and clean. You can use the molds for making bracelets, pendants, earrings, rings, and much more. It also has measuring pipettes, 12 different types of glitter, stirrers, eye pins as well as stainless steel drill bits for you to make holes wherever you may want them, and much more. Now that you see what the set contains, here is a short tutorial on how to use this set for making your very own resin jewelry.
15 silicone resin molds with accessories, tools, and other supplies

Molds produce precise castings with mirror shine finish

Flexible, durable, and easy to clean
View on Amazon
Slowly pour the resin into your chosen mold, which will reduce the possibility of forming air bubbles.
If air bubbles do form, then use a hairdryer to remove them or puncture them using a toothpick.
Leave your casting for about 15 minutes, allowing the resin to harden slightly.
With a pair of tweezers, place the object you want to embed in the resin on the top of the bottom layer of the resin.
Remember that the bottom of your mold is the front of your completed item, so you need to place the embedded item upside-down.
Pour the final layer of resin into the mold and use a toothpick to keep the embedded item where you want it.
You can then add some glitter or sequins as a background for your cast item.
Ashtrays and Coaster Silicone Molds for Resin
Everybody can do with coasters in the home, so this is a popular choice for silicone molds and resin casting. The LOTFANCY Epoxy Resin Silicone Ashtray Coaster Molds for Resin Casting is an ideal product to purchase for the beginner as well as for the more experienced user. There is no need to buy any more coasters or ashtrays for your home, simply make your own. You can also personalize it by adding or embedding anything into it, and you can make whatever color suits you.
The beauty of silicone resin molds is that they are made of high-quality silicone, which is reusable, durable, flexible, and smooth. When it comes to temperature, the most that the mold can withstand is 428 degrees Fahrenheit (220 degrees Centigrade).
These molds are also extremely easy to use, and after you are finished molding, they are easy to clean. The item you have molded is very easy to demold, just pop it out when it has cured. If you use a mold release spray before you cast, it makes it easier to remove, and will also preserve the mold for longer. You will not only have a great time using this product for all your projects but family and friends will love the unique gifts. If you want to make your item more spectacular, you can add glitter, sequins, colored mica powder, and even some glow-in-the-dark powder.
Set of 7 molds, measuring cup, droppers, wooden and plastic stirrers

Flexible, durable, smooth, reusable, and easy to de-mold and clean

Transparent silicon makes it easy to check the casting process
View on Amazon
This resin molding kit has a very wide variety of applications, and you will be amazed at how many different types and items you will be able to create. Below are a few ideas:
Coasters
Ashtrays
Pen holders
Home decorations
Flower pots
Wax candle holders
Soap holders
Spheres, Cubes, and Pyramid Silicone Epoxy Molds
If you want to make your own paperweights and embed them with various objects, then this REPINSTA Sphere, Cube, and Pyramid Silicone Mold Set is the answer. The silicone molds are crafted from durable silicone using advanced techniques and are flexible, reusable and smooth, easy to use, demold, and clean. The silicone molds are compatible with almost all casting materials or resins such as candle wax, epoxy resin, soap, and bath bombs.
Always make sure your molds are clean before you use them. A smooth clean surface makes the demolding of your item easier. Ensure your casting is completely cured before you attempt to demold it. After use, you need to wash the mold in some warm soapy water and store it in a space that is away from direct sunlight and dust.
This silicone resin mold kit consists of a sphere, a cube, a pyramid, a square, as well as one silicone measuring cup, and six plastic pipettes. The kit has everything you will need, making it easy and more convenient for you, providing you with a pleasant resin casting experience.
Durable and reusable molds with measuring cup and pipettes

Flexible and smooth for easy to release and cleaning

Compatible with most resins and other casting materials
View on Amazon
More Silicone Molds for Resin Ideas
We have only shown you three bestselling silicone molds for resin but there are many more on the market, so we have compiled a shortlist of some of them that may be of interest to you or that you may want to try out for yourself.
How to Use Epoxy Resin With Your Silicone Mold
In this tutorial, we will be using epoxy resin as it is the best resin as it sets quickly, has low toxicity, and is very easy to use. The resin comes in a two-part form; a hardener and the resin, which needs to be mixed exactly as per the manufacturer's instructions to prevent the resin from solidifying too quickly. The epoxy resin is self-leveling, giving your casting a glasslike finish. Although it may be more expensive than polyester resin, it is perfect for beginners as well as for all of those craft projects.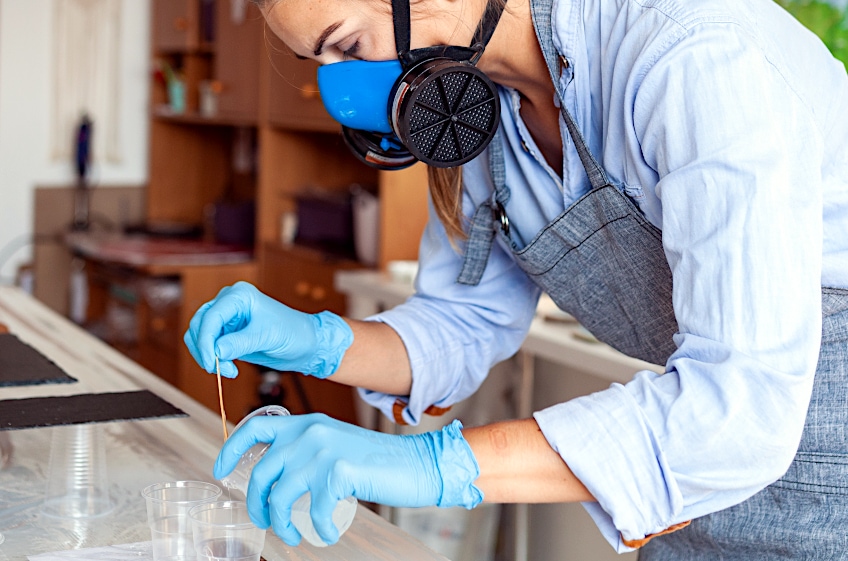 Basic Supplies Needed to Get Started?
It is always important to gather everything you are going to need for your resin casting project together, so you do not have to run around once you start looking for something you need. Here is a shortlist of all you will need for your epoxy resin project.
The mold you need to make your cast item
The epoxy resin in a two-part form
Something to measure with like a syringe
Popsicle stick
Disposable plastic cups
Gloves
Any item that you want to imbed into your resin
Preparing Your Mold
Since silicone can gather dust and other foreign particles, you must wash the mold with clean water before you use it, and then leave it to dry. To ensure that your casting comes out of the mold without difficulty, mold-release spray before you cast. Make sure the area where you are going to work is properly ventilated and lay down some newspaper to protect your work table.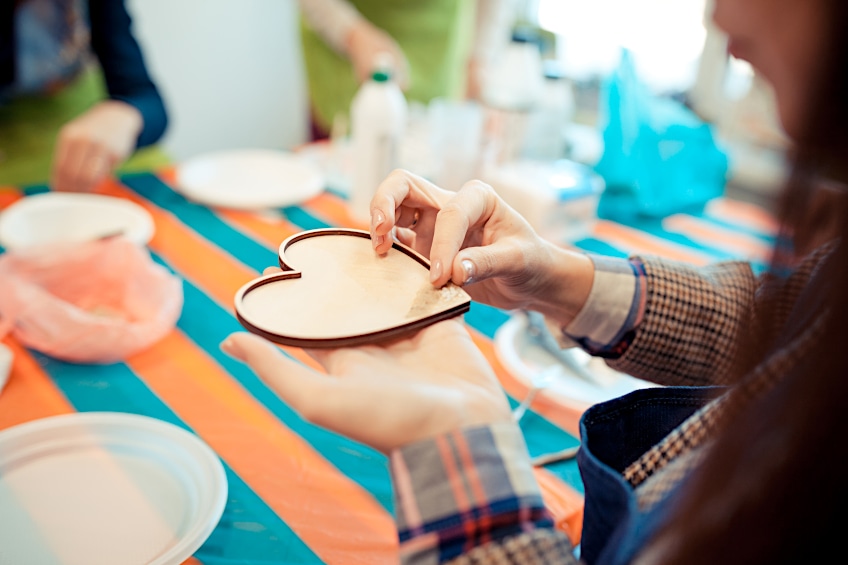 Mixing the Resin
The resin comes in a two-part form, and you need to use the syringe to measure out exactly the right amount of each part. Although the normal ratio is 1:1, we highly recommend you follow the instructions provided accurately. This is because different brands of resin have different mixing instructions, and if you fail to do it correctly, your mixture can be too watery and will not cure.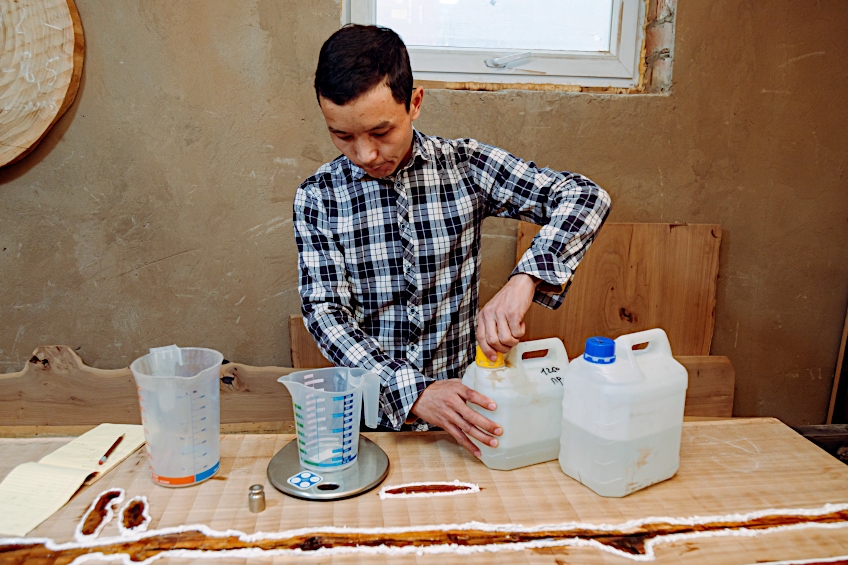 Use the popsicle stick to mix the resin in the cup, and bear in mind that resin is time-sensitive, and you need to work fairly fast. If you want to add anything to your resin, then you can do so now. This could include anything from glitter for Christmas decorations or a dye to change the color. When using a dye, do not use food coloring as it does not work, but rather try some Indian ink or poster paints, acrylic paint will also work. Make sure you mix thoroughly until you are satisfied with its consistency.
Pouring the Resin into the Mold
Pour the resin mix into your mold and use the popsicle stick to scrape all of it into your mold. At this stage, you need to be aware of the meniscus level, which means that the resin will either have a convex or a concave level. If you want it to be exactly flat, you can fill the mold until it runs over. However, if you choose to do this, you need to use some tape around the outside of your mold, which you can remove when finished.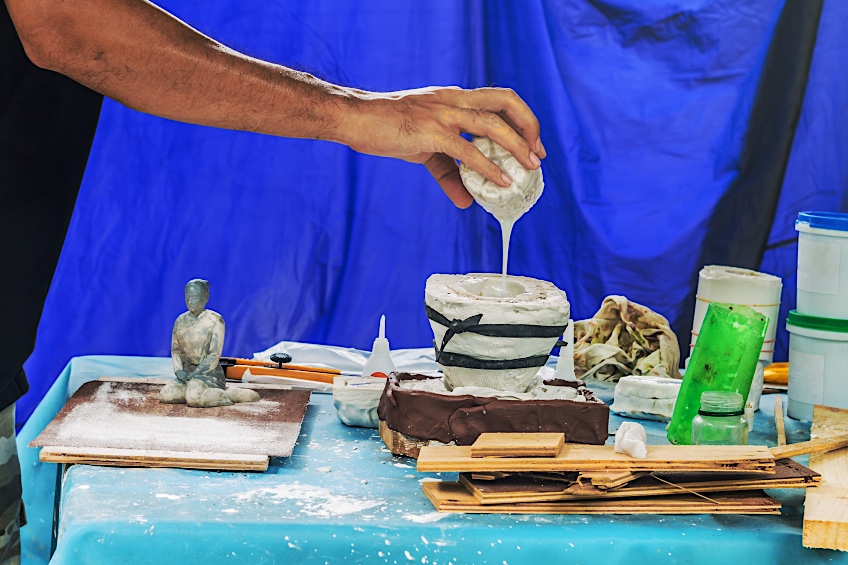 Once you are satisfied your mold is filled, and there are no air bubbles, it is time to add any object that you want in your mold. For example, a charm, and be sure you compensate for the displacement of the item in your resin. Now you can let the mold stand until the resin has cured properly, which will be according to the manufacturer's recommended time.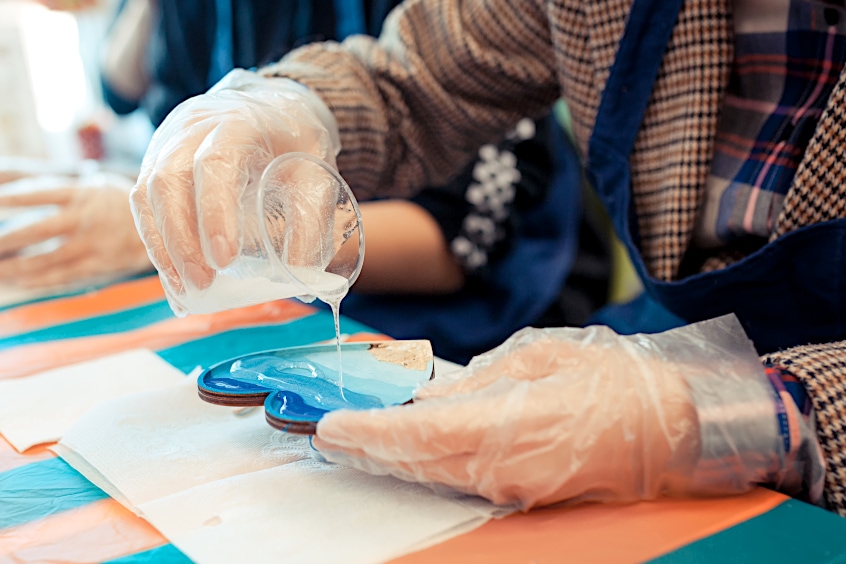 Removing Your Casting From the Mold
Now comes the part that is crucial for the success of your project, removing the casting from the mold. You need to be sure that your casting resin has cured properly, and then you can start to demold your item from the mold. Carefully pry the casting free from the mold, making sure you do not damage it in the process, and if you have followed all the above instructions, it should just pop out.
The items are always much easier to remove if you spray some mold-release onto your mold before you start to cast. Now it is time to clean up, you can now dispose of the popsicle stick, gloves, and cup and leave the syringe to soak overnight in a basin of hot soapy water, and clean it the next day.
Tips for Making Silicone Resin Casting Molds
Even before you start to cast your resin, there are some things you need to take into account when making your own mold, or the results may not be what you expect. You need to have in your mind exactly what your mold or item will look like and what you expect it to come out as. Here are a few of these things you need to do before you start.
Make sure you have the correct size of the mold box, which will be large enough to take your item but not too big so that you find you have some extra space. Allow for about a half an inch gap all around your item, this way you will not waste silicone
The template you use for your casting will replicate the finished item, so if your template is rough, then your finished casting will also be rough. Select a template that is smooth and polished, such as metal that will always give your finished item a shiny finish
Always use a mold releasing agent or anti-adhesive spray, especially if the template you are using is porous like wood, this will be a great help for demolding. Any smooth surface object will have no problem with demolding, but even then, there is no harm in using the mold release agent in any case
Always wear gloves when pouring resin or handling your molds, as it will not only keep you safe but will also help prevent fingerprints from appearing on the mold
Make sure your mold is clean before you start to cast your resin as any dust will be embedded into your casting
Make sure you work on a perfectly flat work table as this could cause your item to be uneven, even if you use the best resin and perfect molds
Try not to overfill your mold as it could cause a lot of extra work afterward in sanding it down
To assist in the demolding, press the mold until slightly loose, and then drop some soapy water inside the mold. This will cause the resin to come away from the mold a lot easier
Silicone resin molds are simple to use and you can easily create your very own silicone resin items, which can be used by yourself or given as gifts to friends and family. We hope we have provided you with a few ideas for your next resin art project.
Frequently Asked Questions
Is It Necessary to Use Mold Releasing Agent With Silicone Molds?
It is not essential, but it is recommended to use a releasing agent or anti-adhesive spray as it will prevent the hardened resin from sticking to the mold, which could cause some damage to your casting.
How Long Does Resin Take to Cure?
This can vary due to the type of resin you use or the type of surface you apply it to, but in most cases, the resin should dry between 12 and 72 hours.
Can Baking Molds be Used for Silicone Resin Casting?
Yes, you can, however, you may not be too happy with the final finish of your casting as the baking molds leave you with a cloudy or frosted surface. You will have to do some extra work on it to give it the glossy finish you want.
Can Epoxy Molds Go in the Oven?
It is not advisable to put a plastic mold in the oven, but a silicone mold can go into the oven, and this will increase the curing time. Set your oven at 150 degrees Fahrenheit, and then leave the mold in the oven for five minutes. Then switch off the oven and leave to cool down. You can follow this process again if you are going to apply more layers of resin. Remember to use an oven that you will not use for food afterwards.
Larissa Meyer is a 32-year-old mother and creative spirit since childhood. Her passion for painting and drawing has led her to train as an illustrator and pursue a career as a freelance graphic designer. Larissa is a talented artist who is able to master a wide range of styles and techniques to bring her artistic vision to life.